Sport report: Netball
27 Feb 2023
Reports on the latest matches by Russell House players.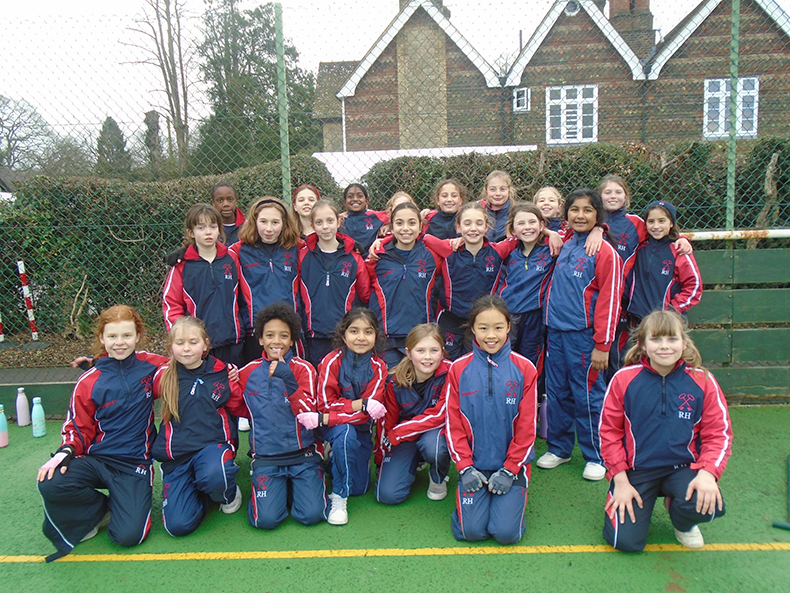 U10/11A v Sevenoaks Prep:
Russell House won 25-6. Eva did some amazing shooting, as did Lexi. Ella R and Madison did very good defending. We passed the ball very quickly, so it was hard to defend, which made it easy to get down to the D. Everyone Played very well.
Ella M
U10/11B v Sevenoaks Prep: We had some amazing defence and the score was 3-2 to us. We had some outstanding shooting from Constance and also some great passing from Isabella. Next time, we could improve on our long distance passing and spacing out on the netball court. The player of the match was Amber, who I was thankful for being our GD. Well done! Scarlett
U10/11C v Sevenoaks Prep: We were very competitive and our defending was amazing. Clara's interception was brilliant and Dakota's passing was awesome! We could have improved spreading out because we were mostly all bunched up in a group. The score was 6-0 to us and Aimee was Player of the Match. Well done everyone! Grace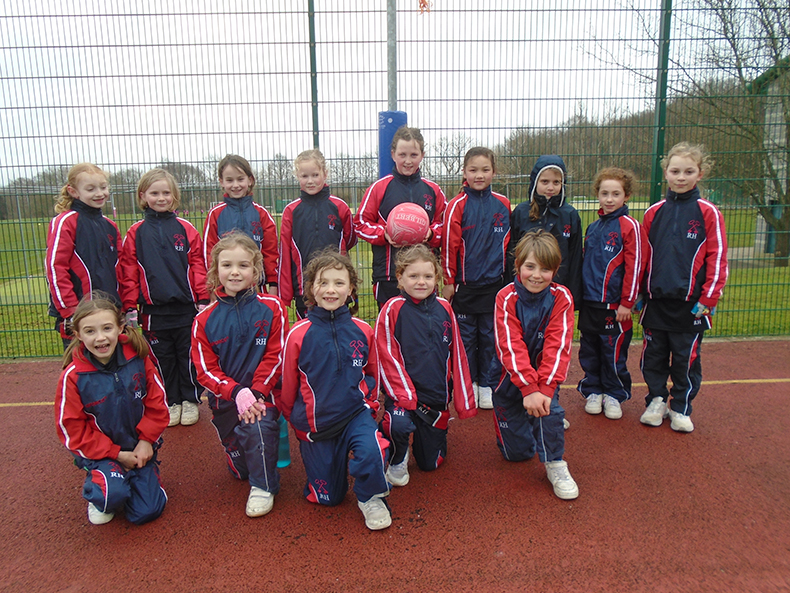 U8A v Derwent Lodge: It was a close game but we lost 4-1. We all played really well. Our passing and movement were really good, but we could not get the ball in the net. Rosie got player of the match and scored our goal, but we all played very well. I can't wait till the next match. Zoey
U8B v Derwent Lodge: Although we lost the match, it was a really great match with lots of chances at both ends. Everyone played really well, with great passing and lovely movement, setting up Isabella to have lots of shots. The final score was 7-1. Amelie scored our goal right at the end. I can't wait until the next match. Lucy
U9A v Derwent Lodge:
We had some great defending from Tia and very good shooting from Georgie. The score was 3-11. We also had some very good playing from Ellie. Even though we lost, we had a great time! Sophie
U9B v Derwent Lodge: We lost the match 9-0, but we tried our best. Victoria was player of the match and goalkeeper. Isabelle was goal defence, Amelia was wing attack, Jessica was wing defence, Isla was centre, I was goal attack and Hermione was goal shooter. We had oranges, tomato soup, bread and chocolate brownies for match tea. Catherine