Look what we made!
19 Sep 2019
Five shapes, five colours, five attachment methods - no wonder Form 1 are proud!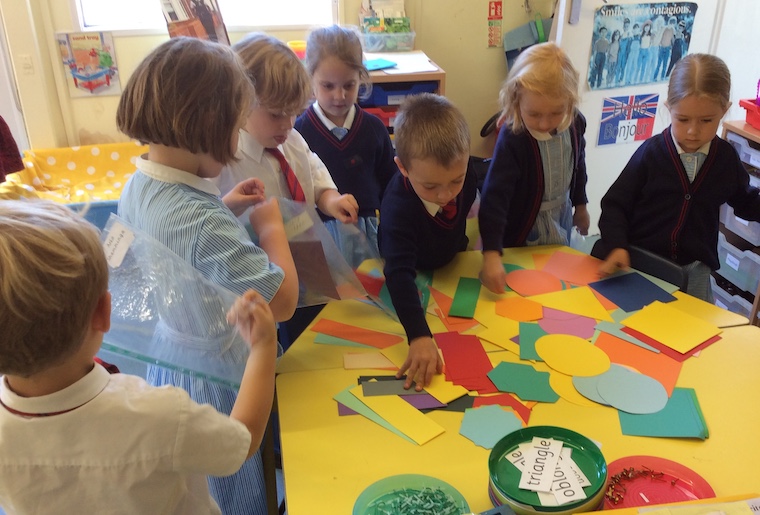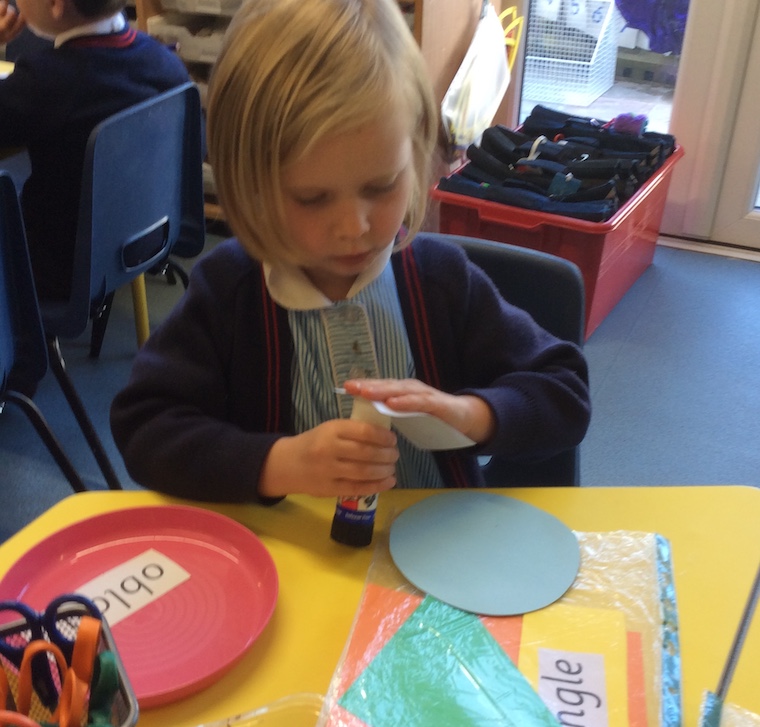 Another week has zoomed past and, with the children now feeling very much at home in their new class, they have all been busying themselves around the classroom.
Their lovely pictures and birthday dates are now up on our birthday train. The children were soon working out whose birthday was in which month and quickly realised that February was likely to have the most parties to attend.
They have also enjoyed painting their portraits while looking carefully at their features in a mirror. It is quite amazing how accurately their paintings represent not only their physical aspects but also often reflect their personality. We all have great fun guessing whose portrait is whose before adding names.
In Maths we have been concentrating on the names and properties of some 2D shapes. I was delighted to see the children really thinking very hard indeed when I asked them to make a mobile by joining five different shapes in five different colours using five different ways of joining - such as with butterfly clips, staples, treasury tags and so on. They also had to label each shape correctly.
The whole challenge involved lots of logical thinking as well as using organisational skills. Most importantly the children had lots of fun and self-esteem rose as they proudly showed off their achievements.