Sheep in the shower!
26 Sep 2019
Why have Transition been placing animals all around the house?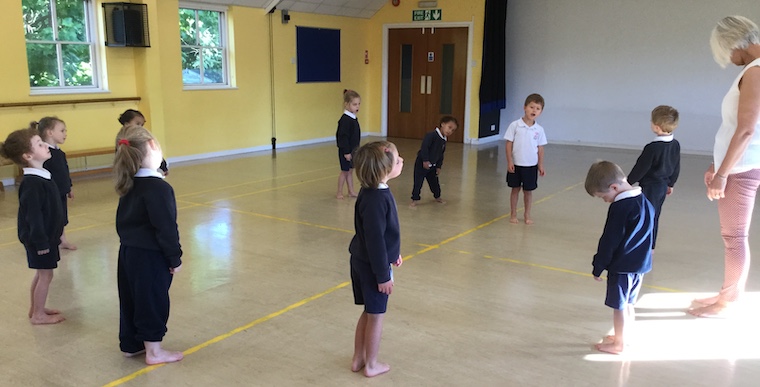 A more autumnal feel to our great British weather has coincided perfectly with our change of focus in Transition this week. In readiness for the school's harvest celebration next Wednesday, we have started thinking about farms.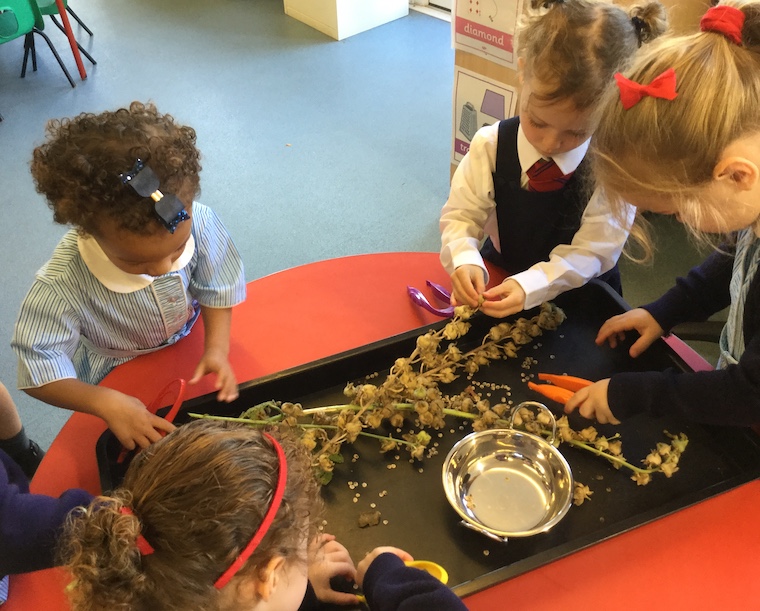 We enjoyed the story of Topsy and Tim on the farm and we had lots of fun re-enacting the story of The Helpful Hedgehog with props in the Library.
Our Cows in the Kitchen song has brought lots of laughter and ideas. The children have been making connections between the initial sound of various farm animals and selecting appropriate areas of the house to discover them in, such as 'sheep in the shower' and 'ducks in the dustbin'! I must say that one idea of 'llama, llama, spit spit' proved a challenge, until we thought of lounge as an appropriate location.
It has been amazing to observe the children persevering with their Finger Gym challenge this week. They have used tongs to carefully extract the tiny seeds from dried hollyhock seedpods, which has certainly added to the autumnal feel in class. We have been counting leaves and have even started collecting leaves and autumnal items of interest outside.
In PE, the children have been learning how to throw beanbags using an underarm throw and a slam. They have been coming up with their own ways of moving around the hall, balancing a beanbag on different parts of their body.
Great excitement and commotion was created when we received some surprise visitors in the shape of Form 2, who arrived in our classroom looking for a missing Gruffalo! Thankfully, and to the great relief of Form 2 and Mrs Varley, he was spotted behind the easel in the junk modelling trolley and returned to safety.
One can never be too organised when it comes to Christmas, so the children have been very busy creating their own individual Christmas cards, the prototype of which will be coming home very soon for you to order if you wish. Everyone has taken care to create their own 'reindeer family' on their card, based on the number of people in their actual family and they have used a variety of media and techniques. They have painted, printed, used felt-tipped pens and even a cotton bud dipped in paint to create red noses. Artists and designers in the making!