Guess what?
10 Oct 2019
Using just their sense of touch, Form 2 have been guessing the contents of boxes.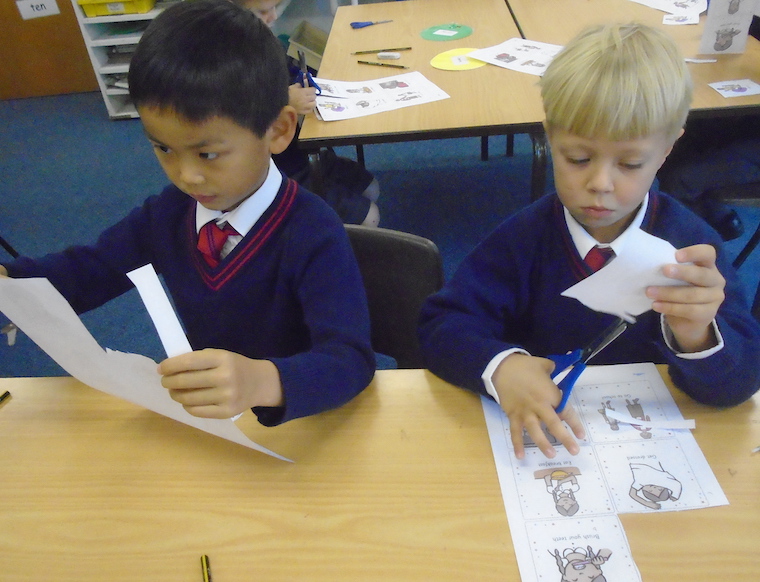 This week in English Form 2 have been sequencing daily routines. They used time connectives as they described the process of cleaning their teeth and getting ready for school.
In Maths, the children have been busy counting money and finding different ways to make 5 pence and 10 pence. They have also been buying items from a shop with the correct money. It was great fun counting all the coins and estimating how much money was in each pile.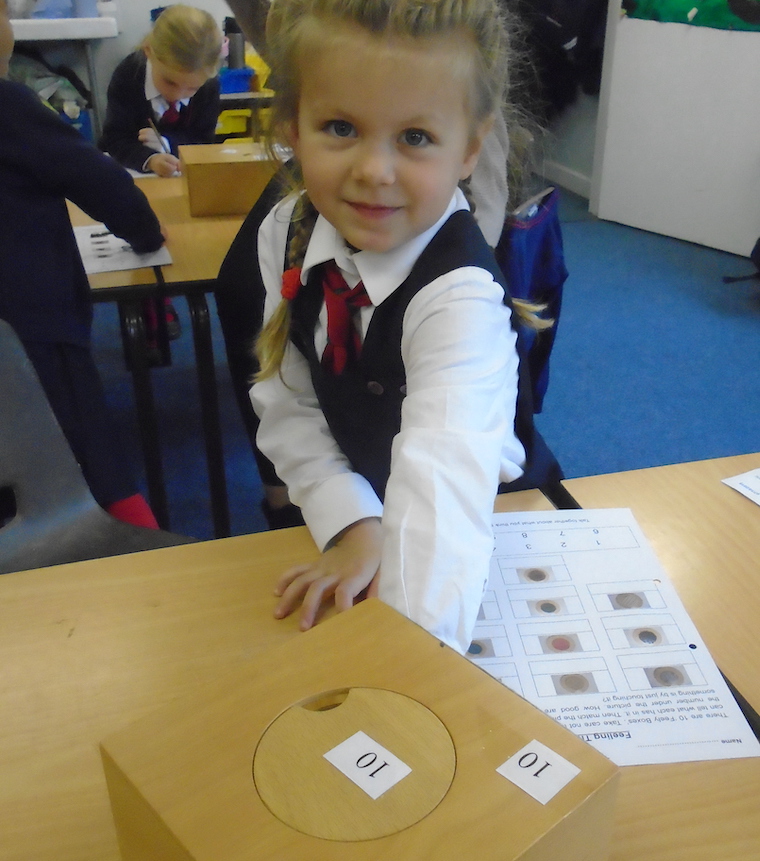 In science, the children used their sense of touch to try to guess which material was inside the feely boxes. It was a lot harder than they had imagined, because they couldn't look at the materials inside the boxes.
In Humanities, the children have been looking at how cars have developed and changed over the years. They had fun designing their own car on the interactive board. The cars then raced around a track to indicate which was the most efficient design.