From tree to tummy!
10 Oct 2019
The apples harvested by Form 1 have been turned into crumble!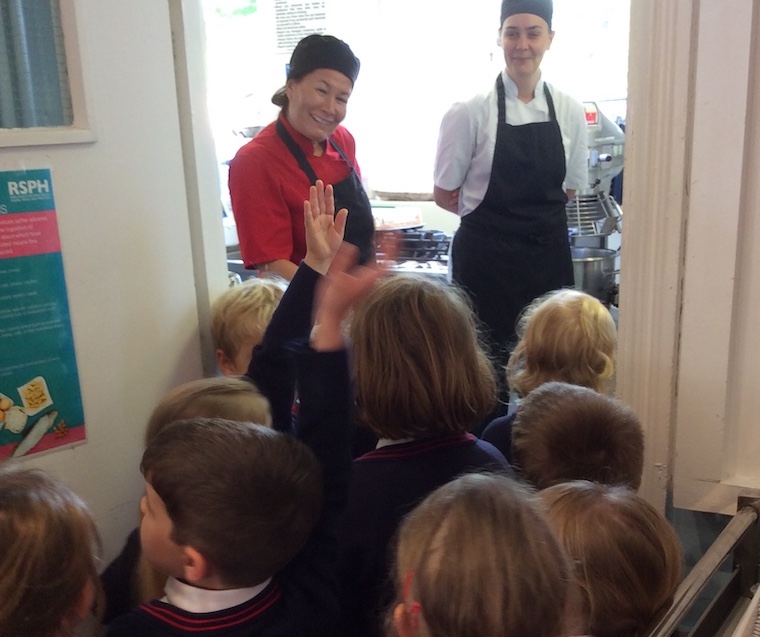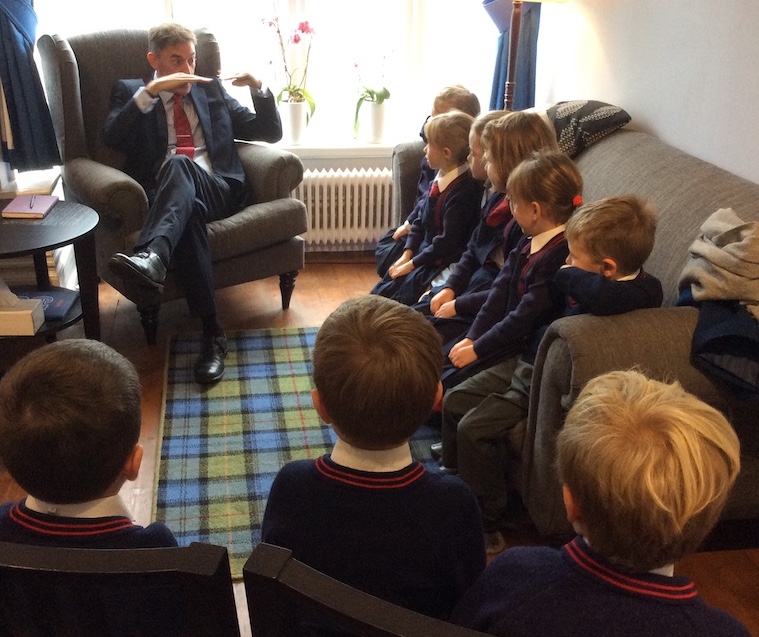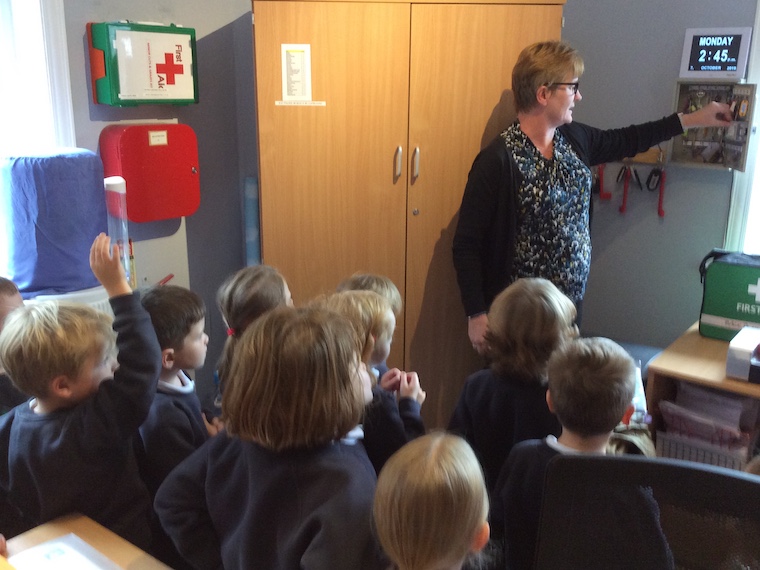 It is always hard to choose which part of the children's learning to describe here each week, as they are always so busy and involved in so many different things.
However, I believe this week's highlight for the children has involved them seeing 'behind the scenes' at Russell House. We have been finding out about the many people that help us at school.
We started by making a list of all the people who help us which, I was delighted to hear, included 'the big children' as we all pride ourself on the family feel of the school where everyone is ready to help. Then we visited each person on our list and had the enjoyment of crossing them off following our visit.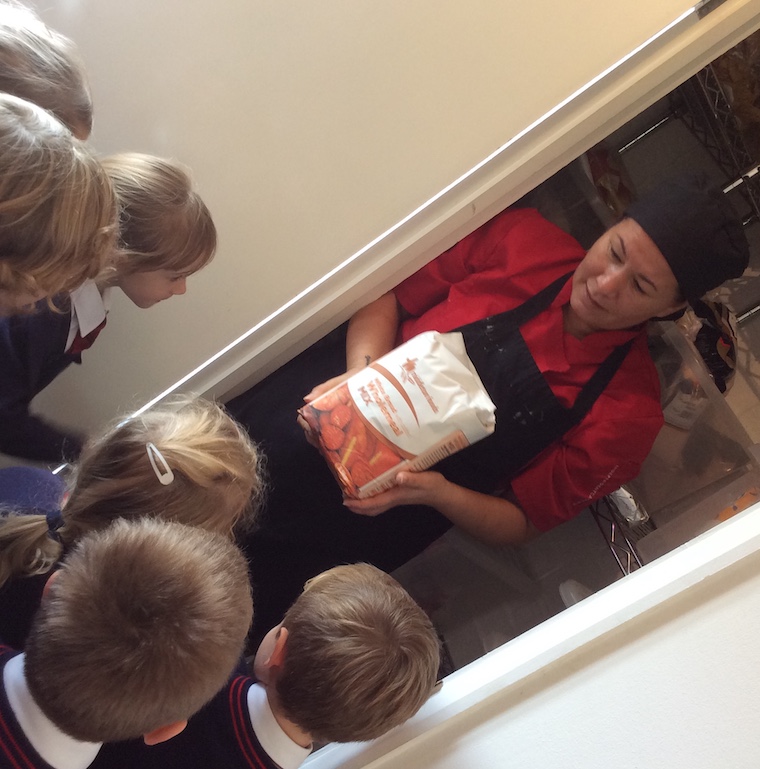 On the first of our visits, the children all sat very calmly and listened carefully to Mr McCarthy in his study. The children were very interested in particular by his 'standing desk'. Mr McCarthy explained that for him, not only was every day different to the next, but every moment! They quickly realised his job was to help EVERYONE in the school.
They were also amazed when they went to the kitchen and realised that the kitchen staff had to make lots and lots of meals every day and had to buy huge quantities of food to provide everyone with lunch. They tried to imagine over 200 people sitting down in their kitchen waiting to be fed!
They also really enjoyed the 'money room' (also known as the Bursar's office), where they had the chance to take a close look at the notes and coins in the petty cash tin. They met Mrs Pereira and Mrs Clarke, who they do not see that often as they are always hard at work in their office.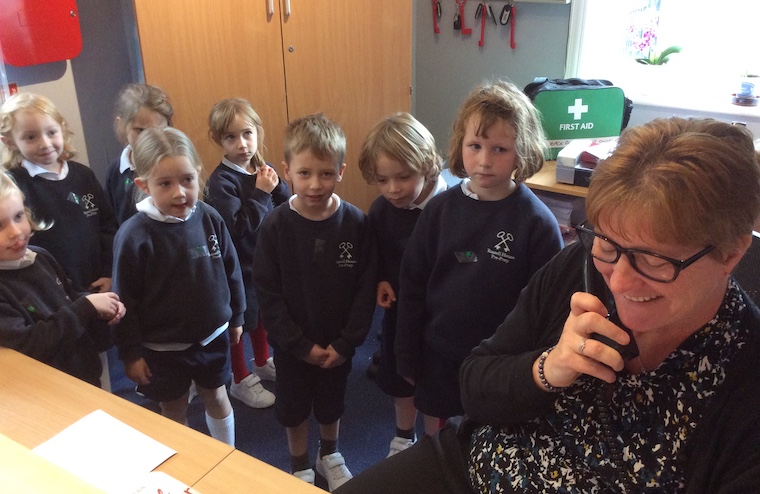 They loved going to visit Mrs Burness in her office and learning about all the things she does to help everyone in the school. In fact they had such an exciting time we have decided to open up a school office in our classroom!
They have made some fantastic pictures of the people we visited and enthusiastically wrote about how they help everyone.
I do hope everyone has had a chance to sample the delicious apple crumble the children made at the start of the week with the apples harvested from our tree on the little paddock. They certainly had great fun being involved in the process and learnt a lot on the journey from 'tree to tummy'!