Pumpkins, push pins and potions
17 Oct 2019
Transition have been mixing up magic potions in the class cauldron.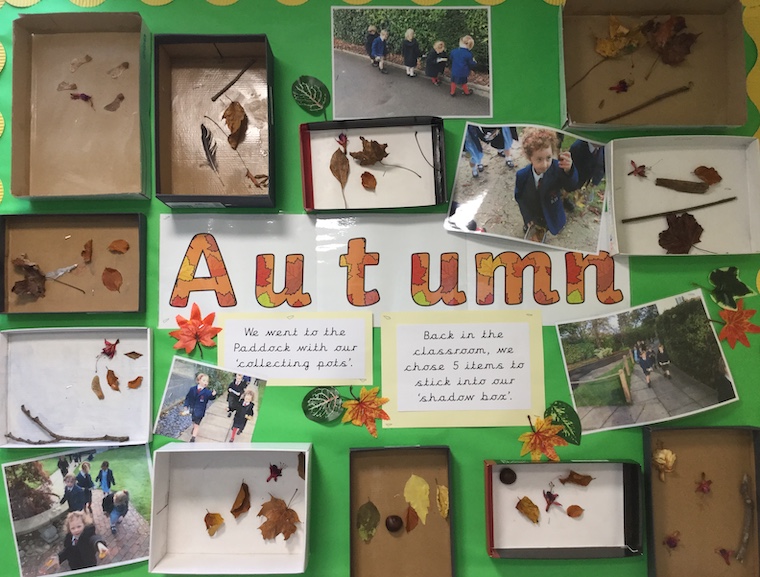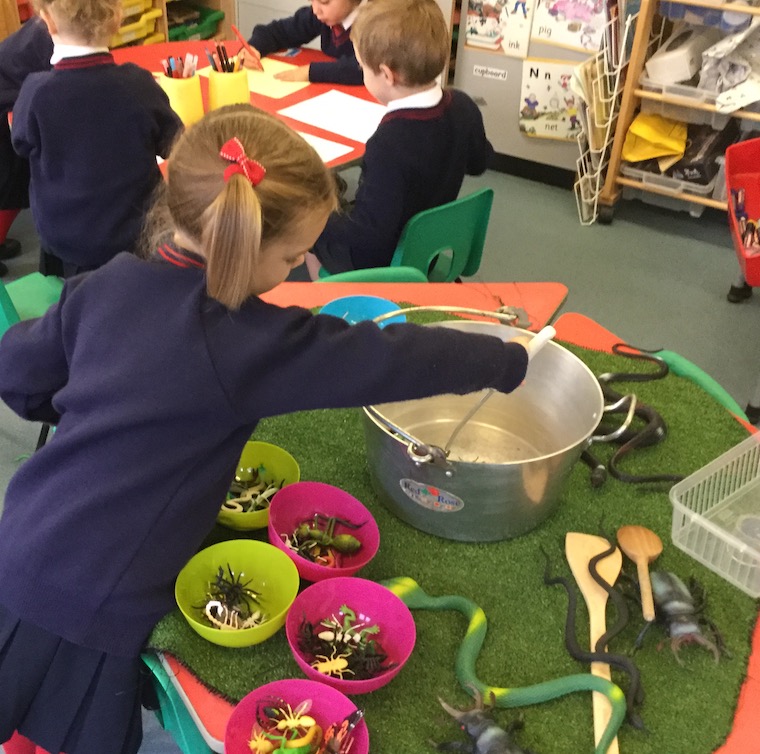 Our understanding of the season of Autumn and all the good things it brings has developed further this week with the completion of our autumnal 'shadow boxes'.
Following our recent walk to the Paddock, the children have gone on to complete their own box, each selecting only 5 of their collected items to stick into and display in their box. The boxes look very simple and effective, with each one being different. They form part of our display in the lobby, so do remember to take a look!
Some children have been creating their own hedgehogs from clay, using matchsticks for their spines, while others have been using tongs and chopsticks to hook up spooky spiders and using push pins to decorate the big pumpkin.
The children have very much enjoyed creating their own magic potions and scary soups using the big cauldron and ladle, throwing in ingredients such as snakes, spiders, googly eyes, beetles and the like. They have transcribed their potions onto their own black cauldrons, which they have taken great time and care to decorate. As you can see, we now have a very magical (and sparkly) corner in our classroom!
With this being Environmental Awareness week in school, Transition have been thinking about the impact of cars on our environment. The children have made their own cars, which they painted and personalised with their own passengers. You will hear more about our learning around this theme, during our Pre-Prep Coffee Morning this coming Friday!
Mrs Nelson and I should like to wish everyone a super holiday, after what has been a most productive and enjoyable half term. The children have worked so hard and they have been an absolute delight to be with!