Match reports
18 Oct 2019
Catch up with match reports as well as pictures from our Inter-House competitions.
Inter-House Football and Hockey: A brilliant afternoon of sport finished the first half of term. Winning Houses were Johnson and Fry. More photos from the competition appear below.
Hockey reports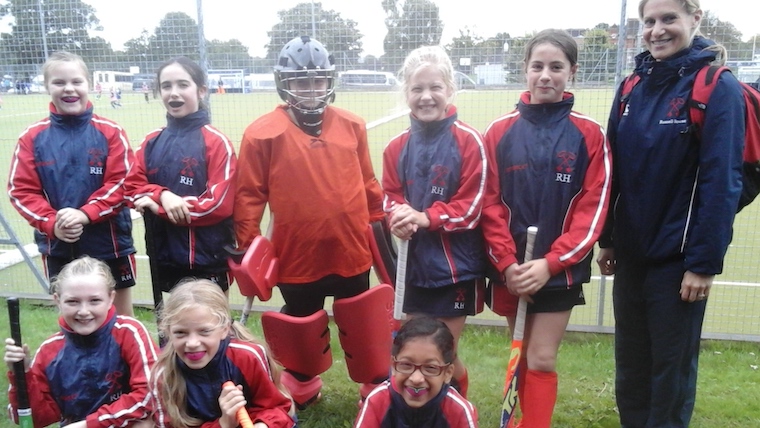 IAPS Hockey Regional Qualifiers: Our U11A team travelled to Haileybury School to take part in the IAPS Hockey Regional Qualifiers. We won our first match 1-0. In our second match, we conceded a goal from a very good break and then unfortunately the game was abandoned due to an injury in the other team. Undeterred, we played incredibly well in our next match and nearly scored on so many occasions! However the game finished with a 0-0 draw. We had one more game before lunch. We played incredibly well but a last minute goal from a penalty corner sealed the win against us. We were then treated to a wonderful lunch before our final group match later that afternoon.
At this point we were third in our group and needed a win or draw to get through to the knockout stages. Sadly it wasn't to be and we lost 2-0. Finishing joint fourth meant the final school to go through was decided on goal difference. We didn't make it through this time but everyone played really well throughout the tournament and we were very unlucky to not get into the knockout stages. We all had a great day and feel confident and excited for our next big tournament at the Lee Valley Olympic Park in November.
U10/11 A Hockey v Caterham Prep: The A Team played first and dominated the first half. The girls worked hard on moving into space and making sure that we always had a player in the D. Elizabeth made some excellent runs down the wing and Anna and Lucy made sure to deliver some excellent passes into the D. The final score was 4-0 to Russell House and the player of the match was Lucy. Well done girls!
U10/11B Hockey v Caterham Prep: We played well even though it was cold and wet. We played 7-a-side, with goalkeepers, which is always fun. We had some exciting opportunities to score, but in the end the score was 2-0 to Caterham. Well done to Olivia, who made some excellent runs down the wing and to Alice, who made some important interceptions. Congratulations to Ellie, who was player of the match. Everyone did very well and we enjoyed a rewarding match tea of cheese straws and blueberry muffins afterwards.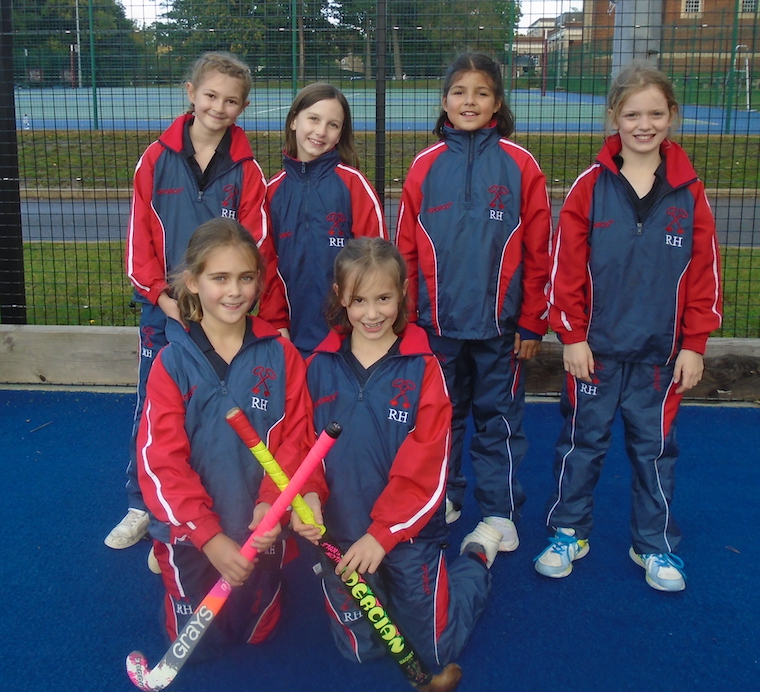 U9 Hockey v Royal Russell: The score was 2 - 1 to Royal Russell. The goal for Russell House was scored by Charlotte. Our team worked very well together and everyone did their jobs well. A great game and we managed to avoid the rain!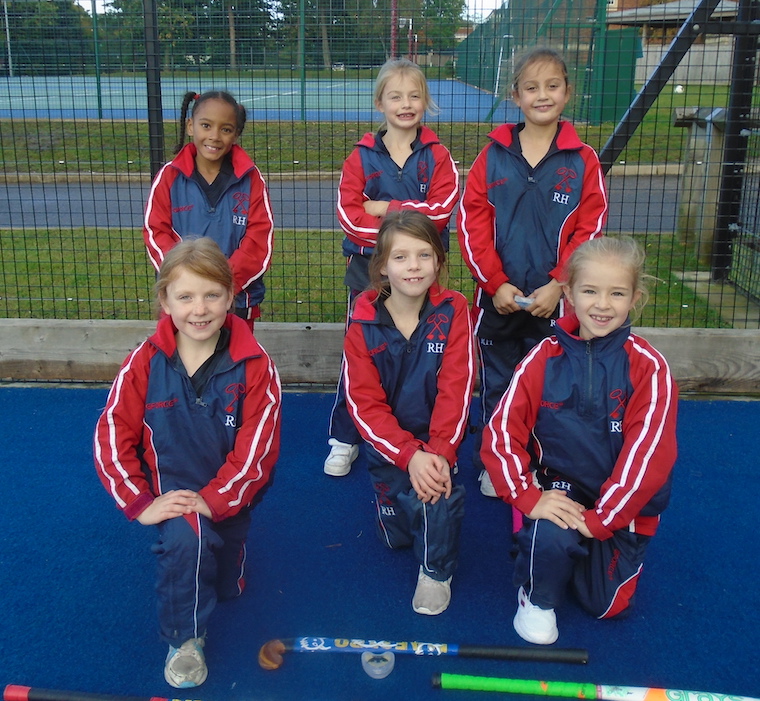 U8A Hockey v Royal Russell: We held Royal Russell to a draw during the first half and then Madison scored the only goal during the second half, so we won the match 1-0. Lexi and Connie were very very close to scoring a goal each too but were held back by strong defence and good tackles. Everyone played really well and all tried to keep in their positions, even though sometimes it was hard to do. Our defenders were kept very busy defecting Royal Russell's attempts on goal. Whenever there was a free pass, everyone in the team did what they were supposed to do and nearly everyone was close to getting a goal. Once we had finished our match, we went enjoyed a drink with a delicious flapjack and apples.
Reports by Lucy, Ellie, Freja, Annabel and Ella R
Football reports
U9 Football v Lorenden: After a long coach trip we were all really excited to get playing. At half time it was still 0-0 with both teams working hard. In the second half Russell House scored 3 goals, 2 by Harry and a great one from Alfie - his first for Russell House! The final score was 3-0 to us. Alfie was nominated man of the match. Well done everybody!
U8 Football v Lorenden​​​​​​​: The U8 team dominated their opponents in a one-sided affair, winning 6-0. At half time, Russell House were up 2-0, but after the break the U8s seemed to score every time they went on attack. Arthur, Charlie and Oliver all scored 2 goals each as the team piled on 4 goals in the second half.
U10/11A v Lorenden​​​​​​​: In our first match against Lorenden, we lost 1-2. We had lots of chances on goal and our passing was brilliant. Finlay scored our only goal with a header from a cross. We played really well and were unlucky that we lost.
U10/11B v Lorenden​​​​​​​: In an amazing match, Max scored 2 exquisite goals with the 2nd goal being assisted by Barney. In the end we won 2-1. Sam played well in his first match in the B team and we had amazing support from our fans. Overall everyone played brilliantly.