Christmas in every direction
05 Dec 2019
Christmas has been creeping into Form 2's activities, from Art to Humanities.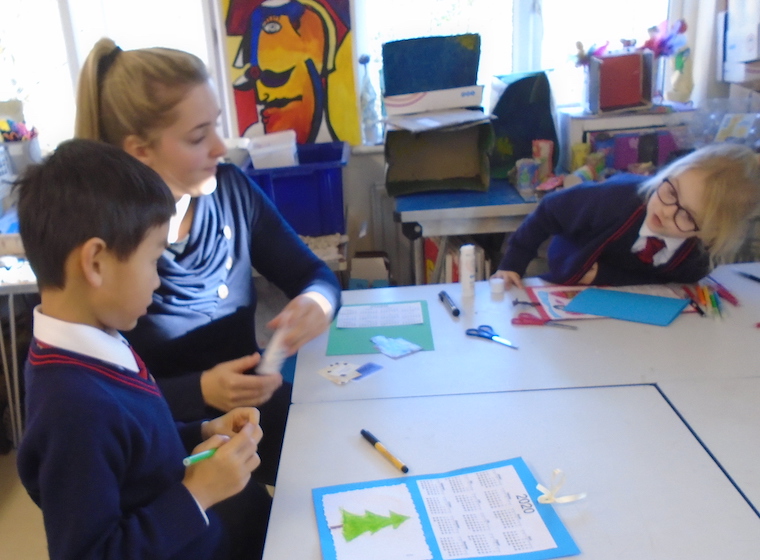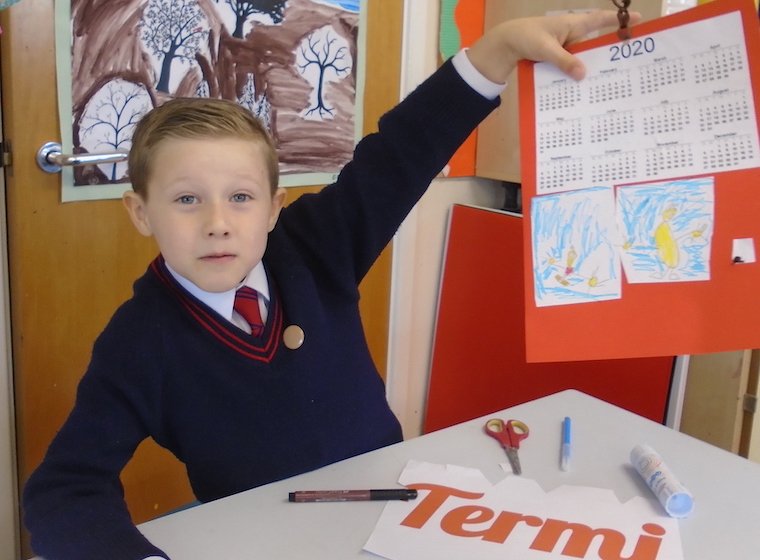 Christmas couldn't help but feature large in Form 2's week with the dress rehearsal of their Christmas play, Hey Ewe!
There's been a Christmas theme elsewhere too. In Art they made some very wintery calendars and cards and in Humanities they have been sequencing the Christmas story, which they then presented to the class. Form 2 also helped put up the Christmas tree for Elfie, the elf.
The class have talked about how to be safe by the road and at home. Then the children wrote a set of safety rules for the swimming pool.