Let's Experiment!
05 Mar 2020
Transition have been fascinated by science this week - and finished their book!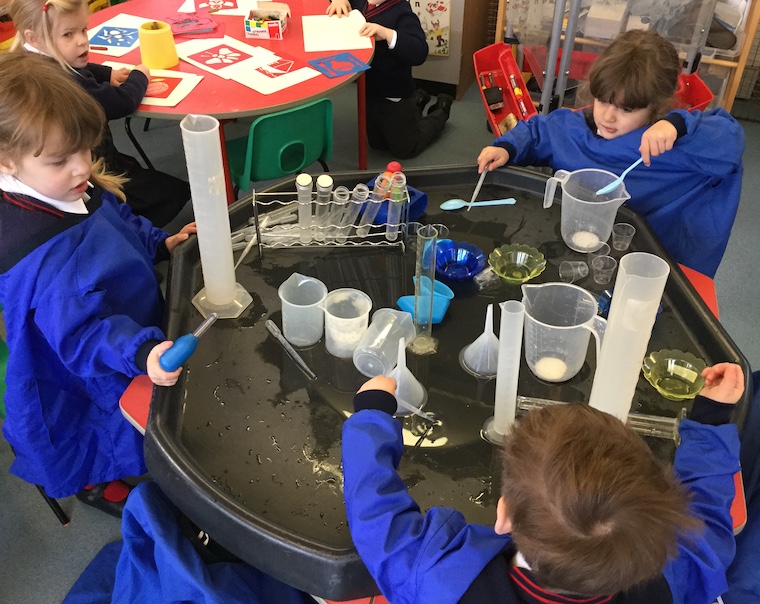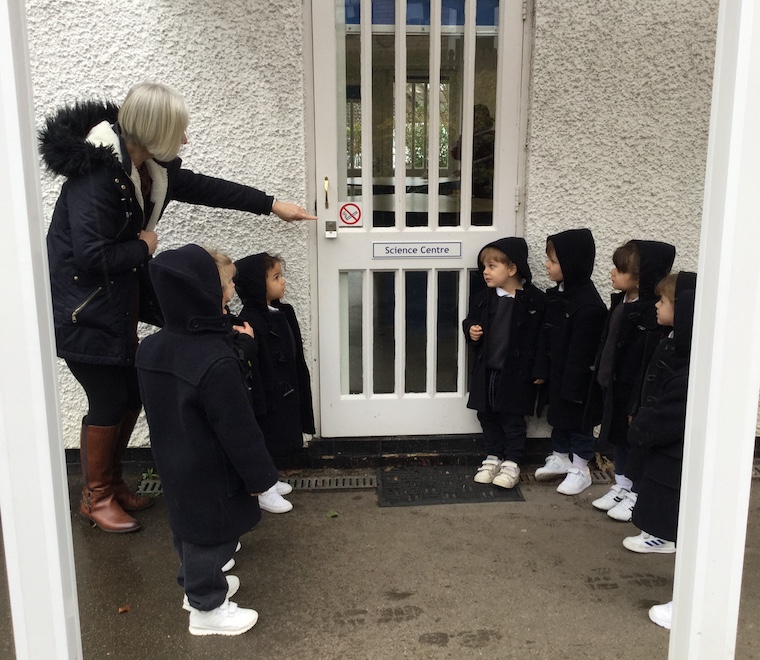 Our young scientists are really getting into the swing of things now, especially after our visit to the school Science Lab!
Mrs Carn invited us to pop in and showed us some of the equipment she uses with the older children. We all loved wearing the special safety goggles and we were careful when balancing on the high stools and listening to the rules!
Mrs Carn was delighted to discover we already knew about pipettes and test tubes and to see how enthused the children were by their thoughtful questions. She let us bring back measuring cylinders of varying sizes to the classroom, which the children have used at the water table this week.
In class, we have experimented by adding food colouring to milk and then inserting cotton buds dipped in washing-up liquid, watching the colours disperse and then making pretty swirls and patterns. Observing how water 'walks' from one jar to another on absorbent paper was also interesting and provoked lots of critical thinking too.
Finger Gym has seen the children stretching rubber bands around tiny push pins to make shapes and using the hammers and pins in Tap-a-shape.
The importance of teamwork was highlighted in PE when we practised throwing bean bags with precision and running in our team. Lots of cheering and applauding took place and the children picked up the rules of the games very quickly.
If anyone is looking for a recommended read, our class book is now complete and hanging in the lobby. The children delighted in illustrating their story, drawing pictures and using the iPad to take photographs. Most importantly, they enjoyed sharing their story with Mr McCarthy! What could be better than curling up on a comfy sofa and a good book!