Shaping up
29 Sep 2023
The topic of shape has filled our classroom in Transition this week!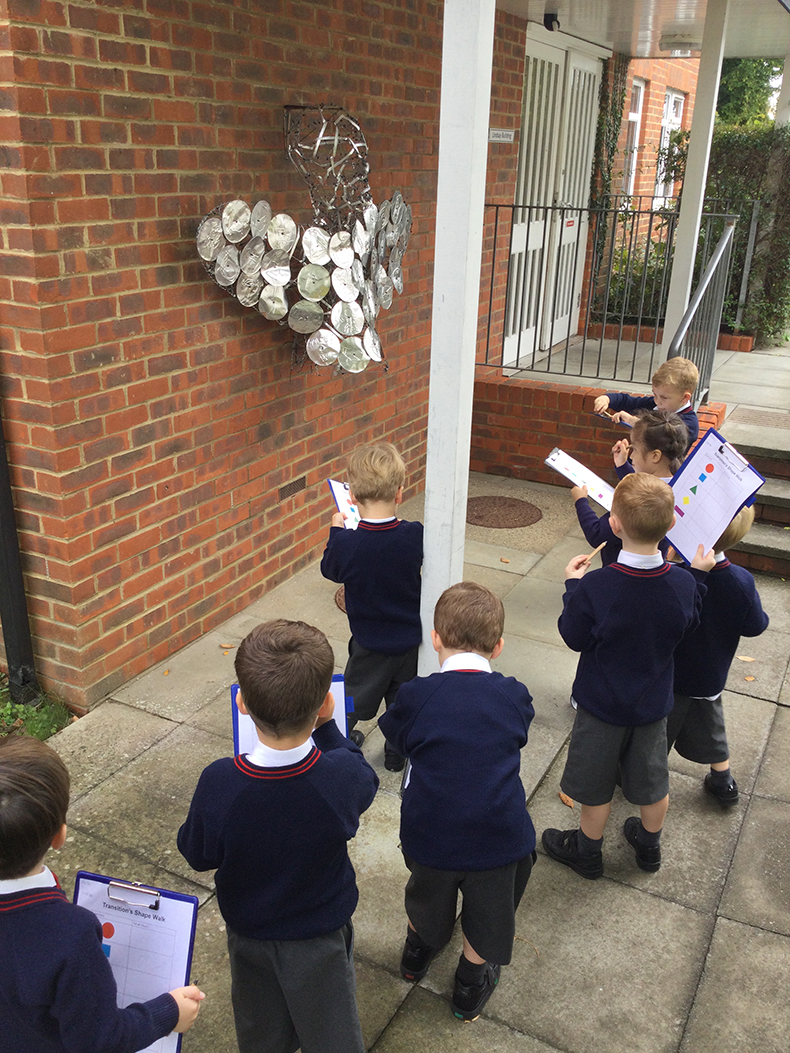 At the start of the week, we were eager to get out and about. Armed with our clipboards and checklists, we explored the grounds at Russell House in search of different shapes. We couldn't believe how many different shapes we found hidden on and around the different buildings. Everyone did a fantastic job at spotting and recognising the different shapes they had found. Once we found a shape we needed to add a tick to our special checklist.
Following on from our topic of shape we engaged in a circle-time game. We started off by recapping our shape knowledge. The children helped to explain what the names of the shapes were and began to describe how they look. We then practised drawing the shapes in the air with our magic fingers. Once we were confident with drawing the shapes, we could get started with the game. The aim of the game was to draw a shape on the hand of the child next to you and then for the shape to be passed around the circle (and hopefully make its way back to me). We had a few tries of passing the shape around the circle and we certainly got the hang of it by the end!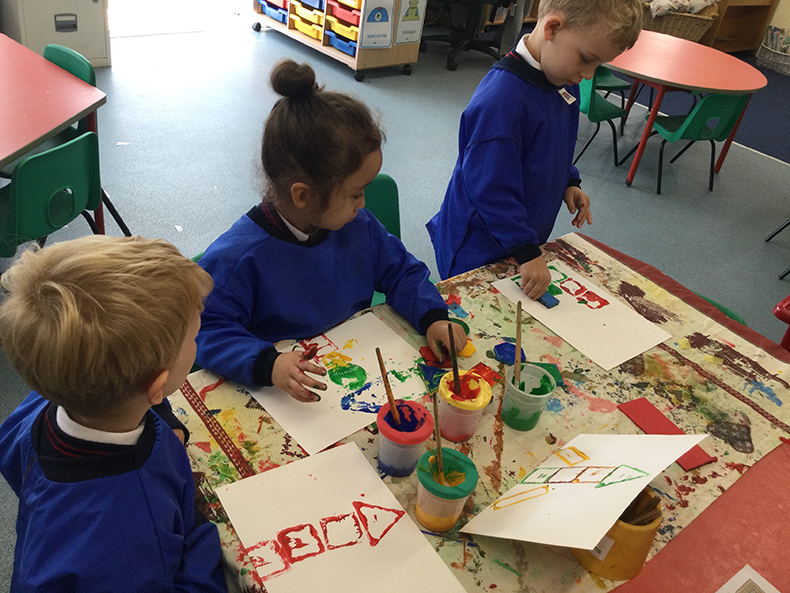 We have completed various activities which have involved cutting and sorting shapes. We have been able to sort; circles and squares, triangles and shapes which are similar to triangles and also shape matching. All these activities involved using scissors and all the children did a great job at using the scissors and accurately cutting out their shapes.
For our focus letter sound, we have looked at the 'qu' sound. Again, this has really tested our listening and recognising skills!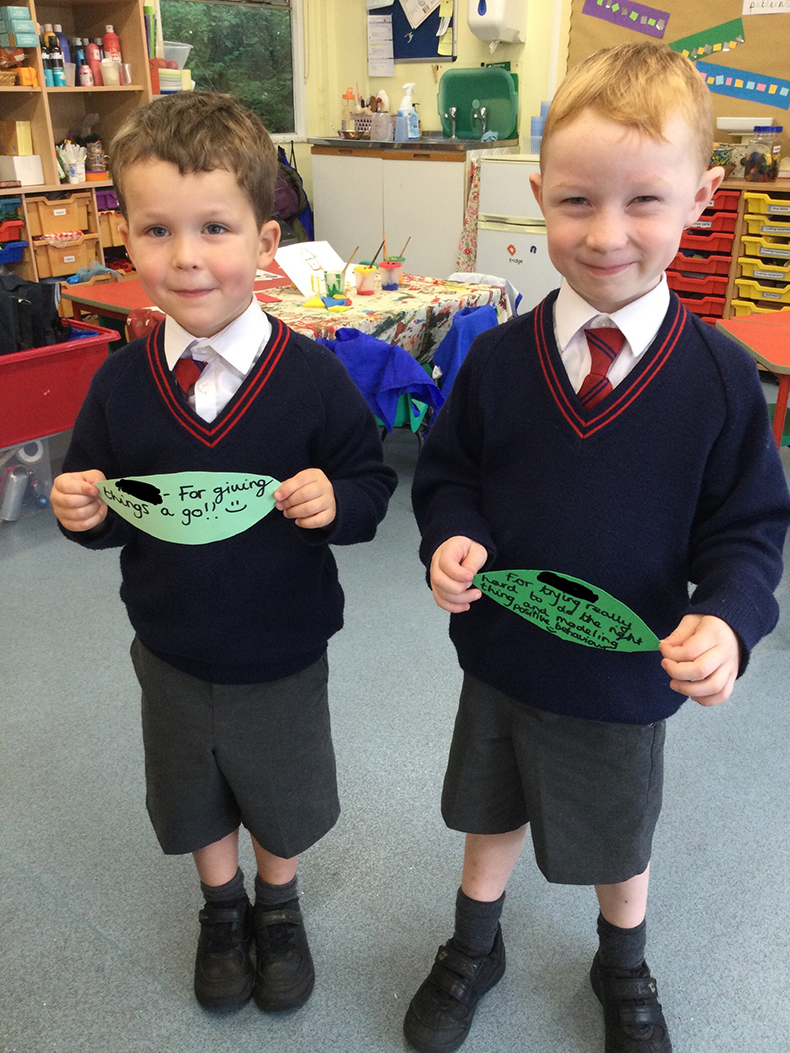 We quickly quizzed our knowledge of qu words and were able to come up with quite a few suggestions such as; queen, quiet, quack, question and quick.
On Thursday, we enjoyed Modern Foreign Languages day. To celebrate, the children (and teachers) had the opportunity to dress up. As always, it was great to see the range of costumes worn into school. We also did a food tasting session where we tried and tasted a range of different foods. I was very impressed with how the children were eager to give everything a try!
During our weekly Pre-Prep assemblies, we have recently introduced a new system which celebrates positive behaviour and personal achievements. Each week, a different child will be chosen to receive a leaf which can be added to our positivity tree. Over the past two weeks we have had two superstars collect their special leaves and they feel very proud indeed.