Pythagoras, poems and plenty of fun
07 May 2020
Discover what's been happening across the Main School this week.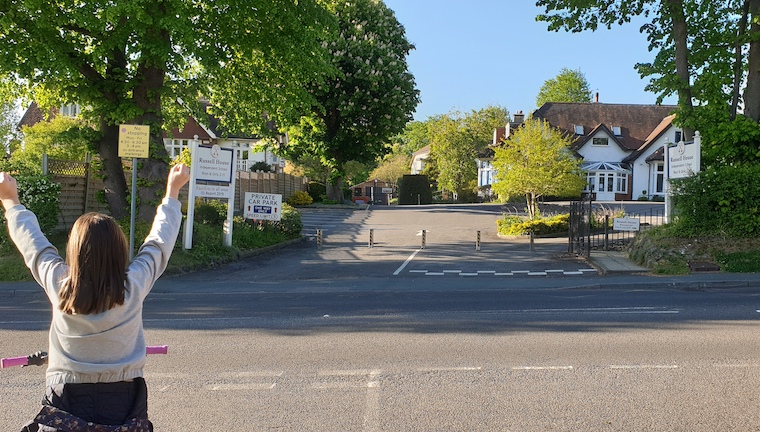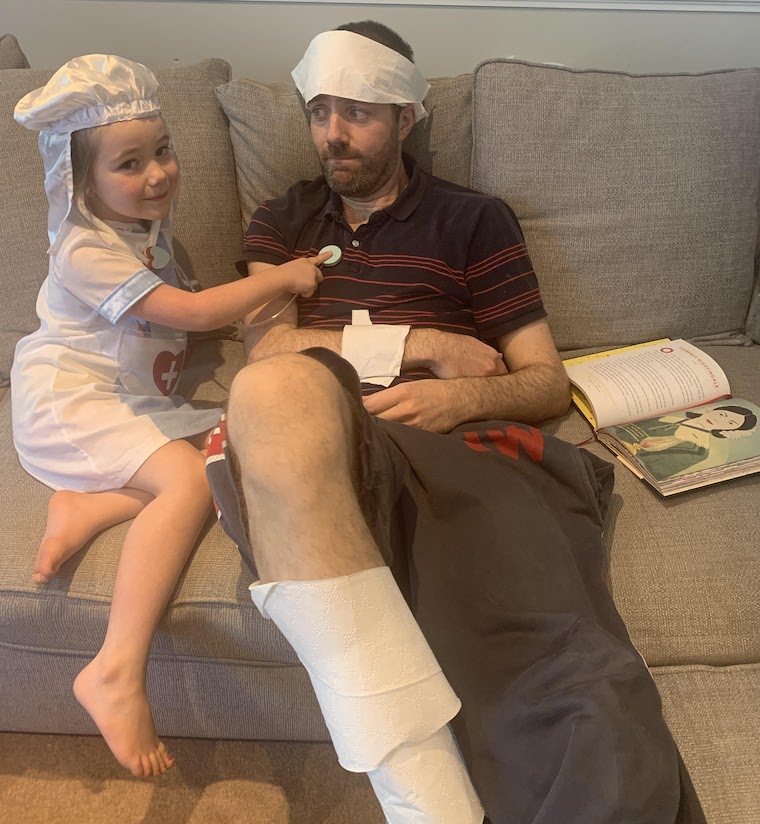 Another great online week! Form 2 have been writing their own stories based around The Three Little Pigs. They changed the characters - including the big bad wolf - the setting and what the animals used to build their homes. They showed lots of imagination and creativity and I thoroughly enjoyed reading them all. Some children even produced their own video using soft toys to act out their story. Thank you for working so very hard!
The class has been learning about Florence Nightingale this week. After completing a fact sheet, they were given a challenge to bandage either a teddy, a parent, a brother or sister. Super results - as you can see! Well done Form 2 for great perseverance and hard work this week!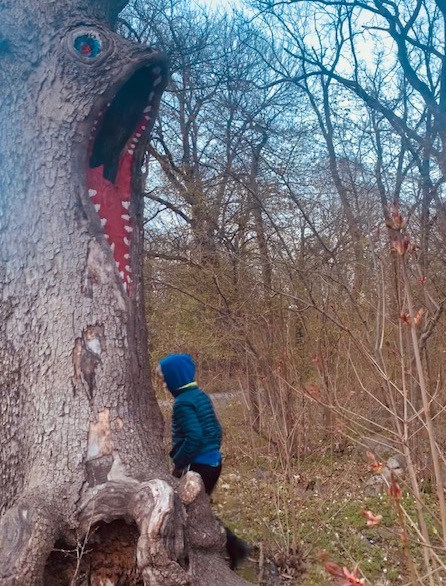 It's the end of week 3 at RHOnline! and Form 3 remain enthusiastic, happy and hard working. In Maths, the children have continued solving word problems and improving their multiplication skills. The class started looking at division problems and learnt lots of different ways to solve calculations.
In English, the children were introduced to contractions and wrote some fantastic sentences using them. They also learnt about adverbs and the suffix 'ly'. The class know that an adverb gives more information about a verb, so they practised the correct spelling pattern and where to put them in a sentence. This will make their story writing even better!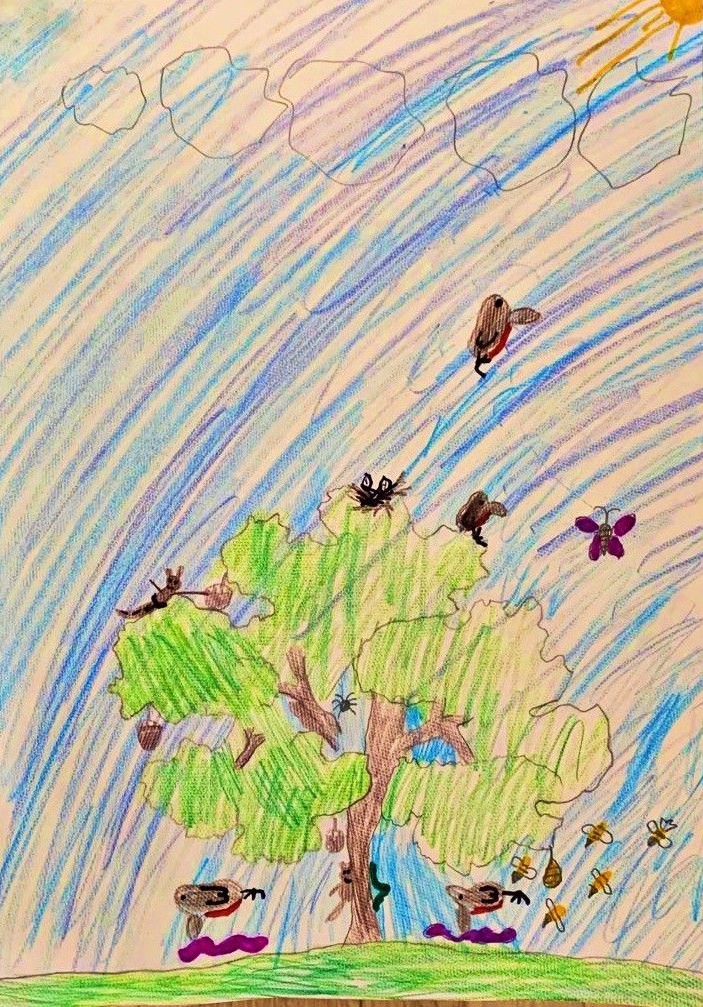 We continued looking at Habitats in Science and focused on trees, especially oak trees. The children discussed animals and insects that live in trees, such as birds, squirrels, ants and woodlice. Their task was to either make a slideshow, draw a picture of a tree, make a 3D model, or use their imaginations and do something different! One pupil made her own bird's nest, while another found something very strange in the forest!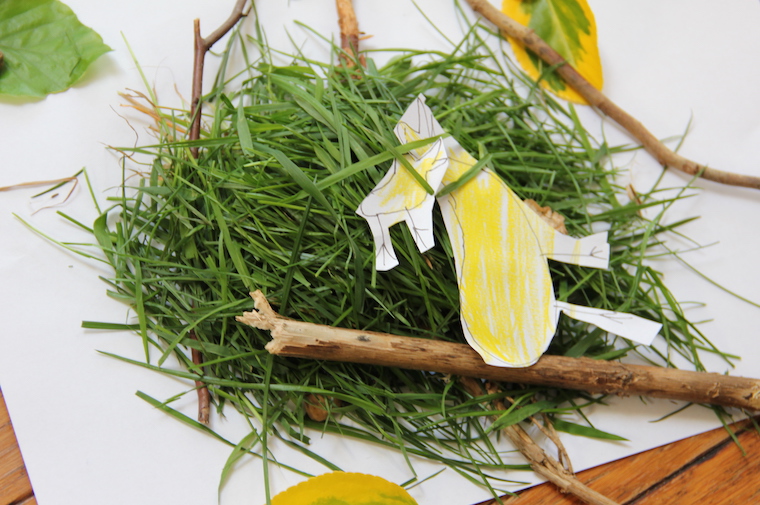 With the 75th Anniversary of VE Day on Friday, Form 3 were very interested to cover this topic in their Humanities lesson. The children learnt that it signifies the end of World War 2 and is a time for us to remember the bravery and suffering of those who lived during the war and the courage and bravery of the soldiers who fought at that time. They enjoyed the tasks and you can see in the pictures below how hard they have worked. Well done for another super week, Form 3.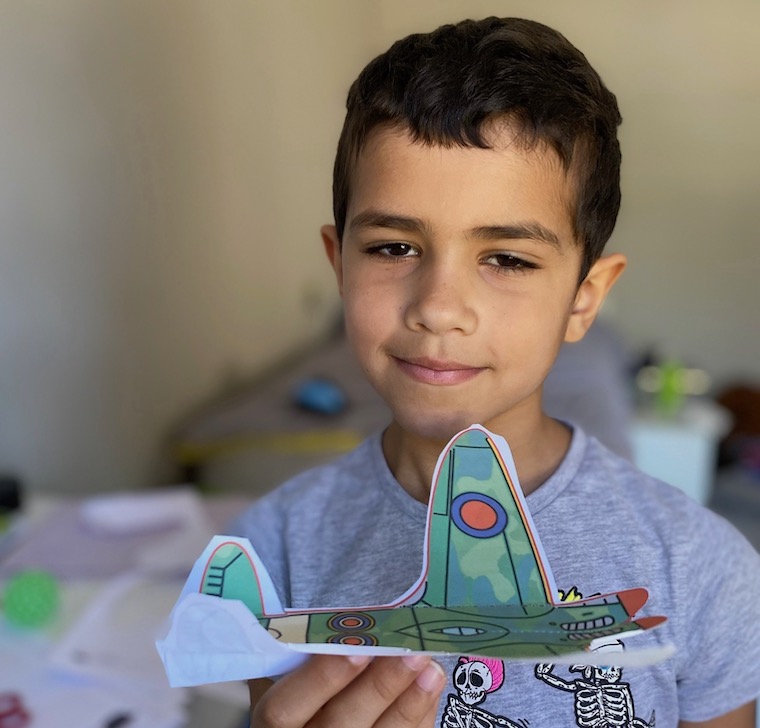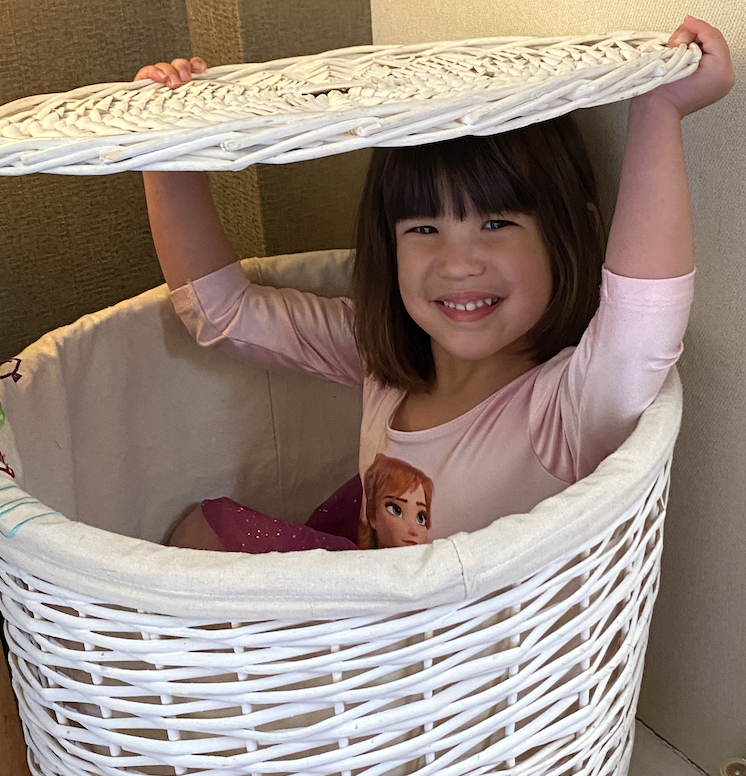 Form 4 have begun story writing this week in English. They planned their story and wrote the first paragraph where they've described the character and setting. They also completed work on prepositions and had fun acting out their own sentences, often enlisting younger siblings or a favourite teddy!
In Humanities they've found out about Holi and Diwali as part of their work on Hinduism. They produced their own rangoli patterns using a variety of methods. In Science they learned about the lifecycle of a plant and methods of seed dispersal. Meanwhile, Maths has been all about multiplication.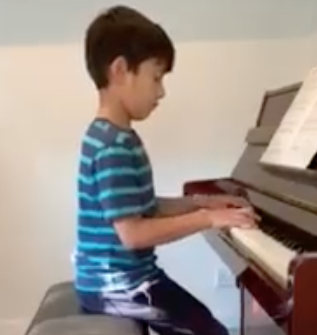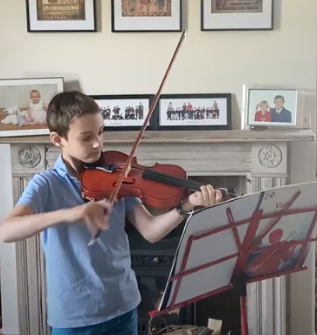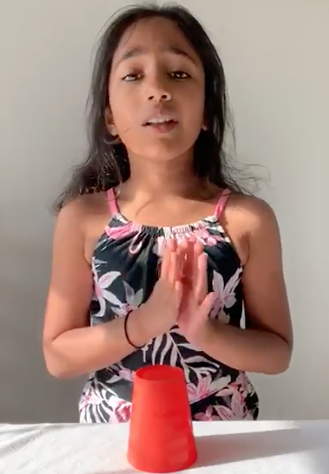 Form 5 embraced the challenge set by Mr McCarthy this week and have made some amazing contributions to the arts festival.
It has been a real variety show with videos uploaded of instrumental talents, singing, percussion-based performances, raps and poetry reading. You name it someone in Form 5 has given it a go and they have wowed Mr Plant with their talents!
Our English lessons have tied in nicely as the children have been writing their own poetry, with some amazing high level poems written.
Science has been great fun designing experiments and I wonder if you can guess what we have been learning about in Humanities from this rhyme: Divorced, Beheaded, Died, Divorced, Beheaded, Survived.
Talking of riddles, the class have been catching each other out in form time sharing riddles and enjoying working out the answers.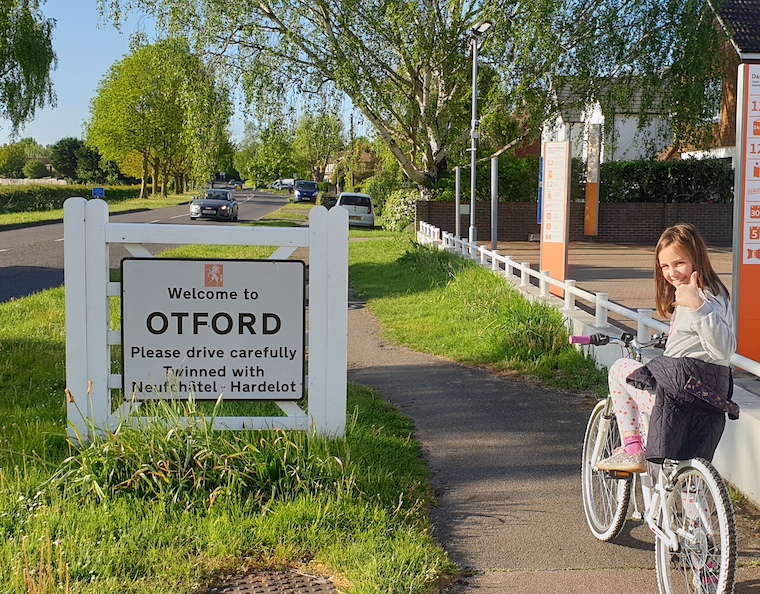 This week, Mr McCarthy asked the Form 6 children to start thinking about School Council nominations. The children had to decide whether to stand for Head Boy / Head Girl or for House Captain. We wish all of the children the best of luck and look forward to seeing their videos.
It's been Fraction Week and we can add, subtract and multiply them now. We have watched entertaining videos and done exercises, sometimes working together and then 'flying solo' once the children grow in confidence with the methods.
There's nothing like a good story and this is true in maths too. Some of us have been solving some interesting mathematical problems based on short, but entertaining accounts. One story was entitled Brain Sweets and this compared the masses of the brains of a range of animals from killer whales at 5.4 kg down to the guinea pig with a 4g brain. Fish and chips, fruit bowls and ice cream also featured in the stories. A tasty way to bring maths to life.
Well done to all of the children in Form 6 who took part in Mr McCarthy's Race to Nepal challenge last week. It's wonderful to hear that so many children are continuing their exercise this week. One pupil even completed a 5 mile round trip on her bike, in order to stop half way outside Russell House! We now look forward to seeing all of the entries for this week's Art Festival challenge.
Wishing you all a wonderful weekend and we hope you are able to enjoy some 75th anniversary Victory in Europe Day celebrations.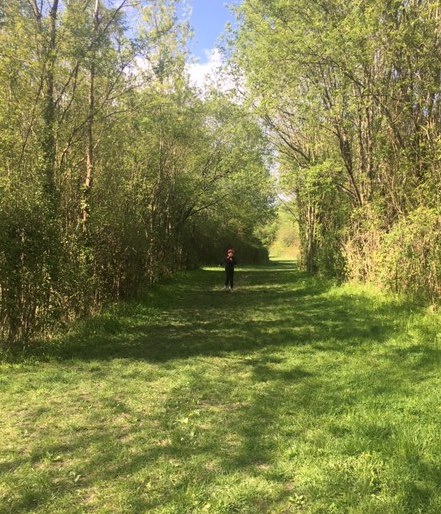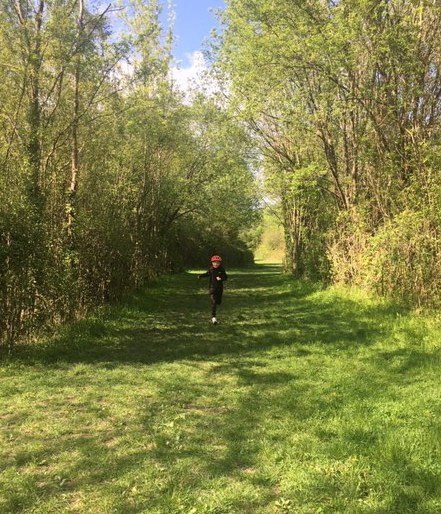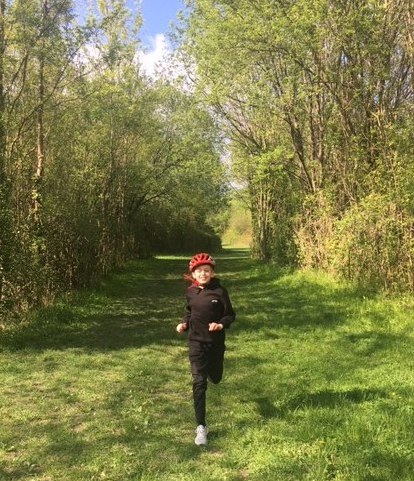 In Maths, Form 7 have been looking for interesting and unusual facts about Pythagoras. If you ask them, they may tell you about things such as:
Which shoe he always put on first
He spoke from behind a curtain
He was a vegetarian
Some issues around beans
Worship of numbers, in particular 10...
All somewhat surreal, but can we believe the internet?
The children have also been researching William Shakespeare and getting to grips with the language, which seems a little easier after looking at Chaucer in Middle English last week! Watch out though - they've also been learning some Shakespearean insults!
Well done for all of the contributions in metres to our successful race to Nepal and particular congratulations to the top banana award which went to Alex for his incredible efforts.