Together again
25 Jun 2020
It's been a week of smiles, laughter and constant chatter as we all get back together.
It has been FANTASTIC to see the Pre-Prep and the whole school back together again (but slightly apart in bubbles of course). The theme this week has been all about summer and we have been blessed with this wonderful weather. When it has got too hot we have retreated into the shade.
This week has seen the children planting mange-tout, printing flowers and making flower collages. Just outside the classroom our planks and tyres continue to extend the children's thinking as they build elaborate structures.
The children have been learning about different ways to represent numbers and also how to split them up. Great number games have been played on the stepping stones, helping children to identify numbers. In other news from the week, the dinosaurs have had a good clean!
This week the Orange Bubble has been very busy making the most of the beautiful weather.
There has been lots of sand and water play, experimenting with volume and capacity using different sized containers. Some children even decided to 'clean' the walls of our building with water and rollers.
In class, some of the older children made their own My Picnic books. They took time to colour, cut and arrange the pictures of the story in the correct order.
Finally, some children decided they wanted to make their very own orange bubble. We drew a huge bubble shape and they mixed red and yellow paint to make a vibrant orange colour. They took care painting and we left our bubble out in the sunshine to dry.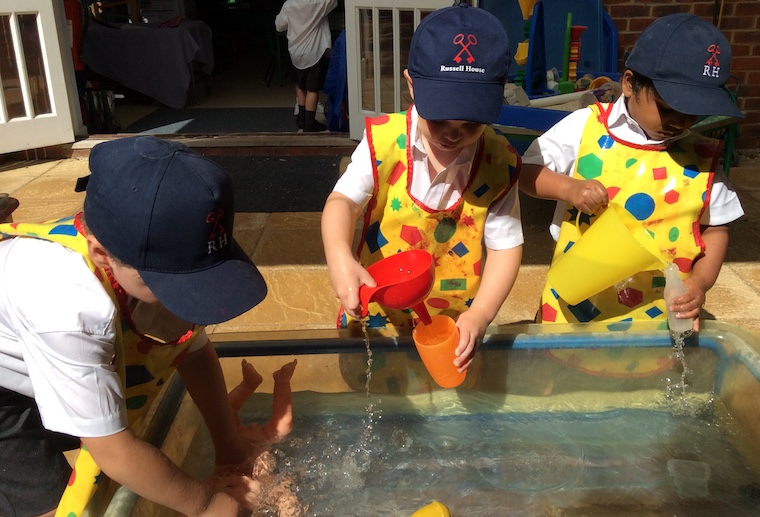 We have all had such fun in the sunshine this week looking and thinking about all things we like to do in the summer sunshine.
The children have made their own picnic collages and practised their scissor skills by cutting around favourite picnic food or sequencing the picnic pictures. We went on a lovely summer nature walk around school where the children found lots of leaves and petals to stick onto their card to make colourful nature pictures.
The children again used scissors to snip flowers and stems to make transient art and extended their learning as they made flower perfume and magic potions!
We have had lots of fun playing in the garden and with the water, trying to keep cool.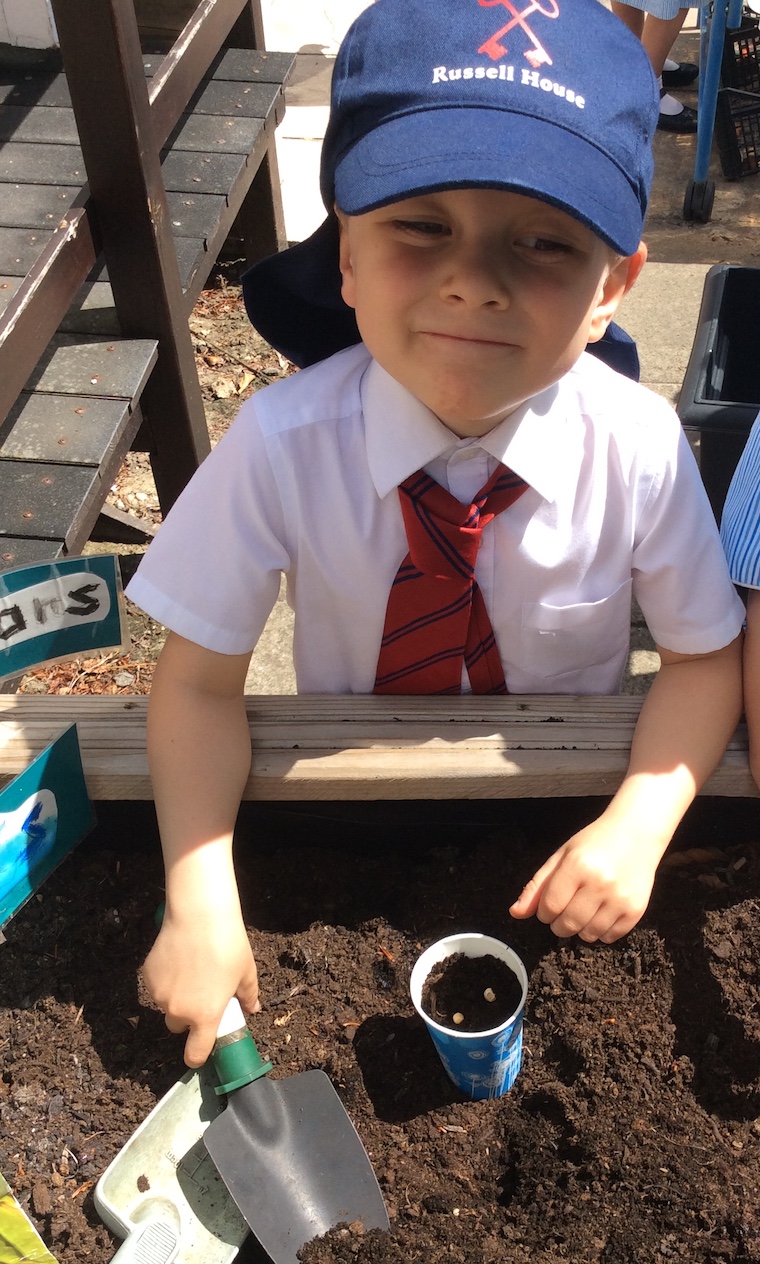 Children in the Blue Bubble have had a really productive week, both inside and outside!
Activities have ranged from exploring capacity at the water tray to building sentences with words and numbers. The children have planted mange-tout, printed with leaves and created pieces of transient art with natural resources. They have also been recognising numbers in different ways.
Best of all have been the smiles, laughter and constant chatter that being back together with friends brings! What an enjoyable week!