Back in the swing of things
17 Sep 2020
From Warhol to the Titanic, it's been a fascinating week for Form 7.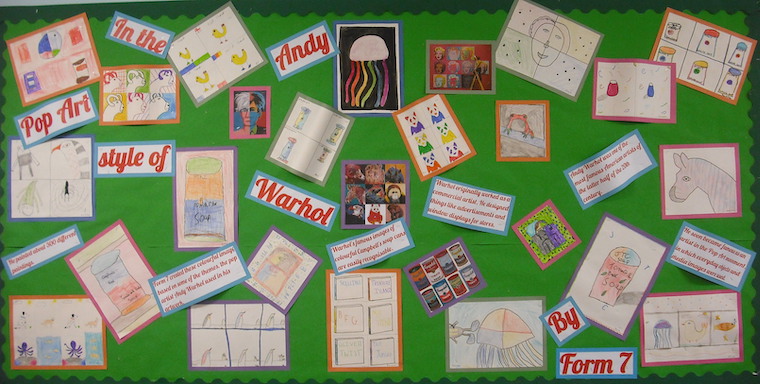 Back into the swing of things, in Humanities Form 7 started their first topic of the year, 20th Century events. Starting with some work on placing things into chronological order, they then moved on to the first major event - The Titanic disaster. The class has investigated what happened and analysed who they think is to blame for the tragic events that night.
Mrs Carn took out her laser this week as the class is learning about light in Science, while in both Maths and English, preparations for upcoming exams run alongside interesting new topics.
Our classroom is becoming a more personalised space, with the wonderful Andy Warhol-inspired drawings now adorning our large display board.