Meet Mr Funnybones
15 Oct 2020
We have had such a spooktacular week, I wonder if you can guess our topic?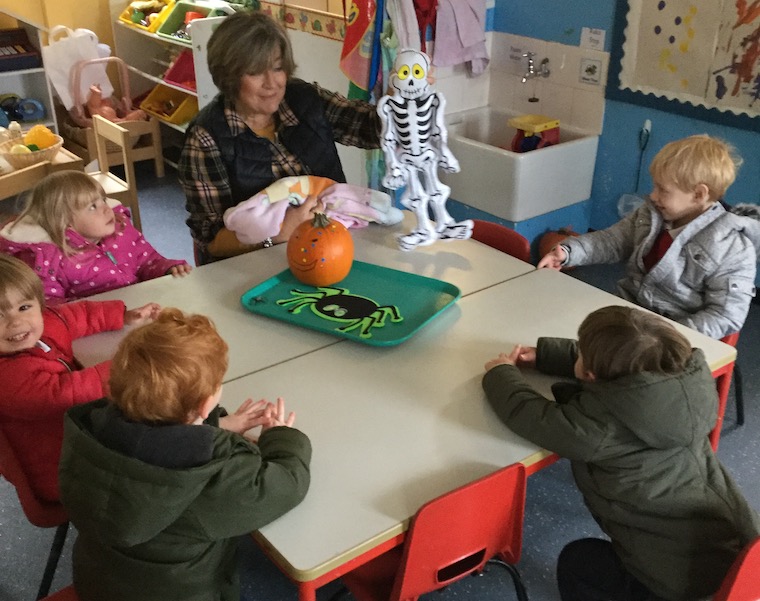 Our Robins thoroughly embraced our Halloween theme and we also met a new friend this week... Mr Funnybones. The children enjoyed playing hide and seek with him and it was great fun having our daily Halloween tea party joined by our spooky friend. He was too little to sit on a chair so one Robin decided that a highchair would be best for him - great problem-solving!
The children had lots of fun playing with the Halloween themed rice and pasta. We decided to be witches and make spells using spiders, toads and... pasta. As part of our topic, we made spooky biscuits and fang-tastic jelly. Our Robins enjoyed taking them to Mr McCarthy, Mrs Irvine and Mrs Burness to sample. Mr McCarthy was thrilled with our culinary surprise and he said they would taste delicious with a nice cup of tea.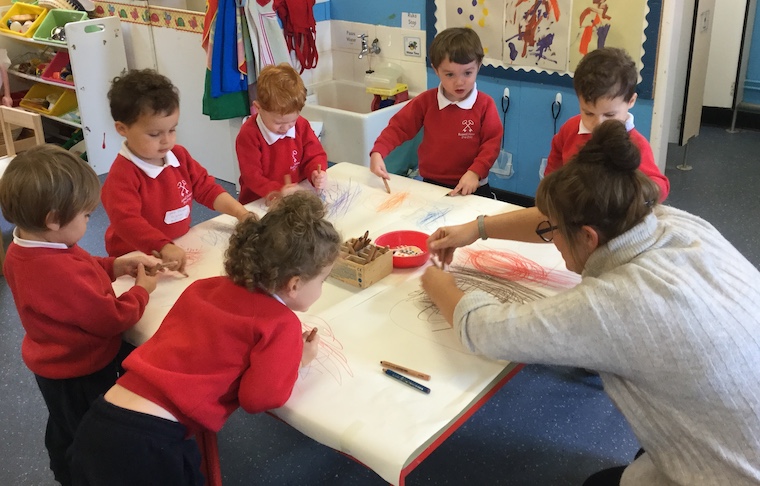 Our story of the week was Funnybones and the children made connections between the story and our new spooky friend. There was also magic in Robins. When we said, 'Abracadabra', our visual timetable changed into a Halloween picture! The children enjoyed talking about the different pictures and it was lovely to hear them speak in full sentences.
Following on with our spooky fun, we wiggled and jiggled while scrimbling to the Monster Mash. This is a great pre-writing activity as well as a fantastic way to promote listening skills.
We ended the week with a morning walk around the school grounds. The Farm still had lots of tomatoes growing and the courgettes were still flowering. We decided to explore the school field to feed the sheep and, on our way back, became detectives as we found footprints in the sand. The clues led us to lots of holes, so we had a discussion about who might live in a house like this?
Happy half-term everyone!