The great potato hunt
12 Nov 2020
Form 6 had an exciting visit to The Farm during their PSHE lesson this week.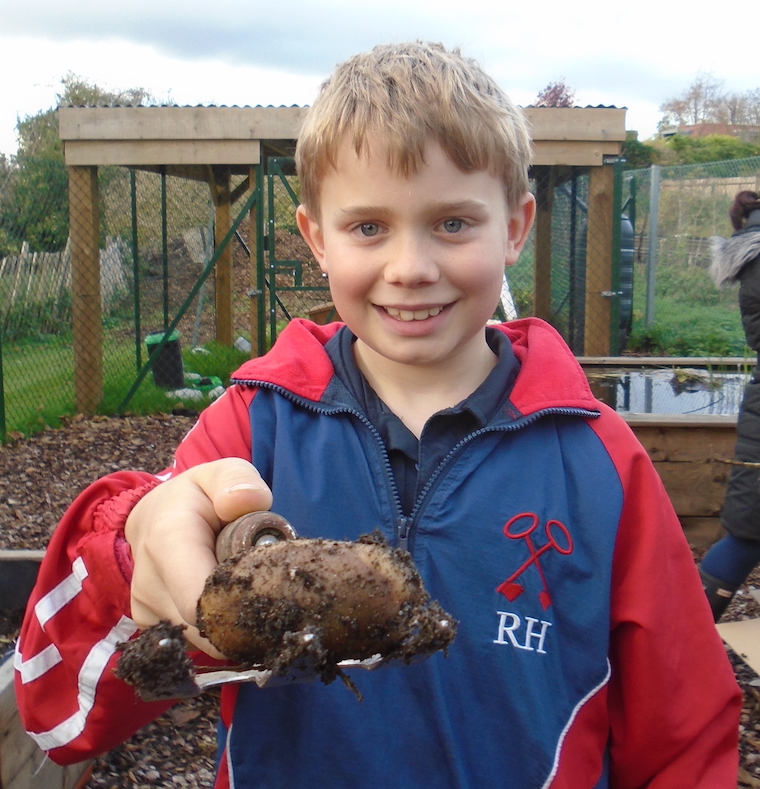 They had to locate and dig up the potatoes that were planted earlier this year. Once the potatoes had been dug up, the children put them into boxes and delivered them to Bonnie in the kitchen. She used them to make a delicious vegetable curry which was served for lunch on Wednesday. Amazing!
The children have also been working extremely hard on their fitness training during multi-skills lessons on a Wednesday. One of the tasks is to see how many consecutive jumps they can do using a skipping rope. The new record set this week is 56!
This week we enjoyed another magnificent music assembly and thoroughly enjoyed listening to one of our pupils playing his cello. Well done!
Congratulations to our Form member, who is one of only 10 UK finalists of the Dopper Changemaker Challenge. The Challenge is to come up with a solution to influence people's behaviour regarding single-use plastics. It was wonderful to hear all about it and to watch her entry video during Form Time this week. We wish her the best of luck in the finals!
Congratulations to Henry and Annabel, who were awarded their white badges this week, and to Martha, who was awarded her bronze badge.