Let it snow!
03 Dec 2020
The Robins made snow globes this week.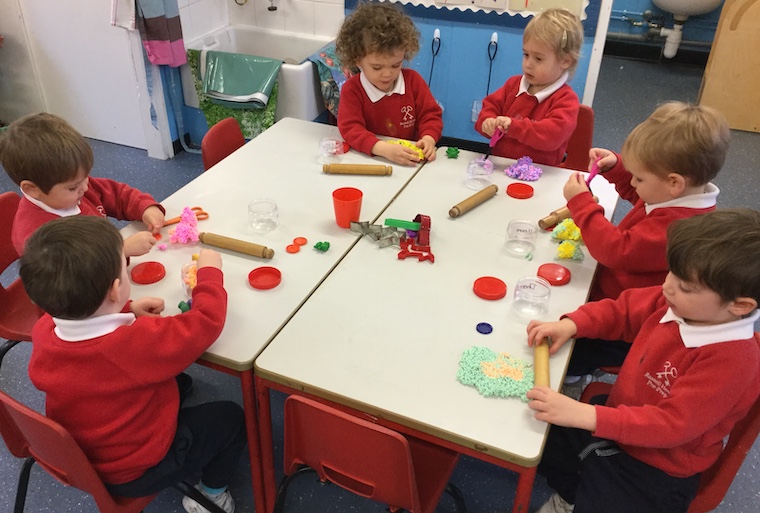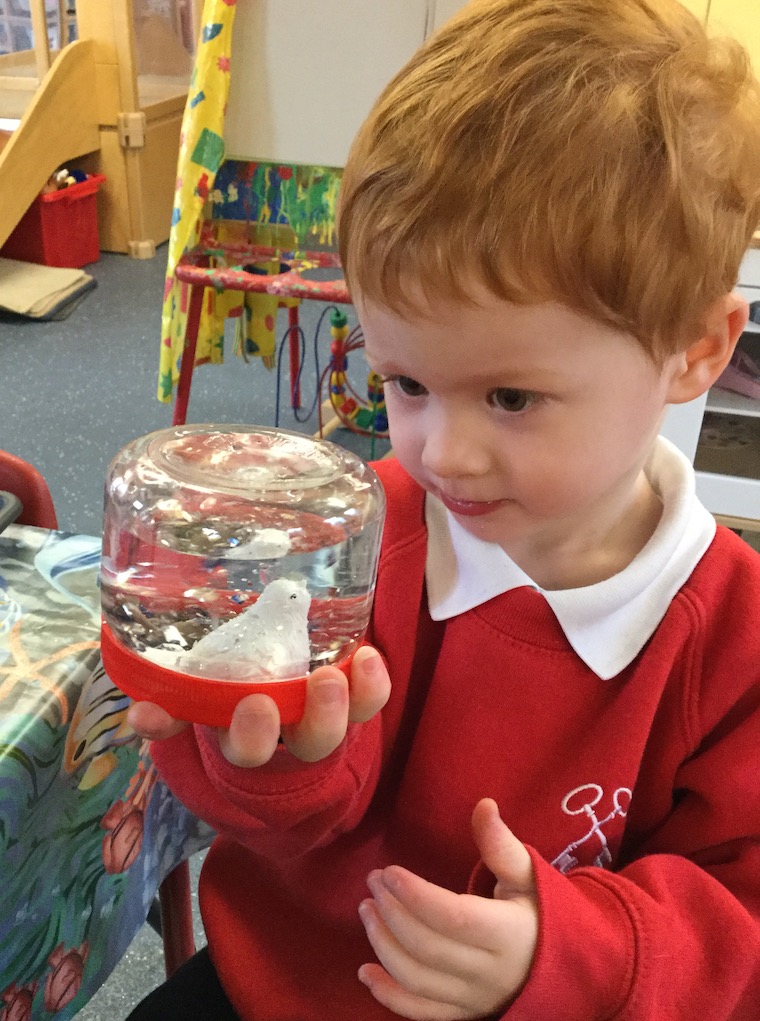 We had planned that Stickman would be our topic this week. However, The children directed us elsewhere! They have been so excited about Christmas, and we followed their lead.
Elvis the Elf has been very useful in promoting the children's communication and language skills. Our Robins took turns to play with their Christmas friend and even played in the rice with him, making him big bowls of porridge.
The children enjoyed making their snow globes and tried really hard not to spill the glitter. It was such a delight to see their faces when they shook them. They were so excited to watch the glitter swirl around.
Continuing our festive activities, we made food for Father Christmas' reindeers. It is a wildlife friendly version using oats and a teeny tiny amount of food colouring. The Robins are very excited to sprinkle it on their lawn at night so the reindeers can have a yummy snack.
It was our assembly on Wednesday and it was lovely to see how much our Robins' confidence has grown over the term. They were able to show and talk about their 'scrimbling' pictures to all their Pre-Prep friends. We finished our assembly with We Wish You a Merry Christmas and our Robins thoroughly enjoyed shaking their bells.
The children have played with bobble-dough during quiet time and especially enjoyed using the scissors. They understand the importance of quiet time with the need to let food rest in our tummies. The visual timetable also supports their understanding of our routine.
We finished the week with a lovely walk through the woods and a hot chocolate treat.