The wonder of winter
20 Jan 2021
What a busy week it's been in Transition!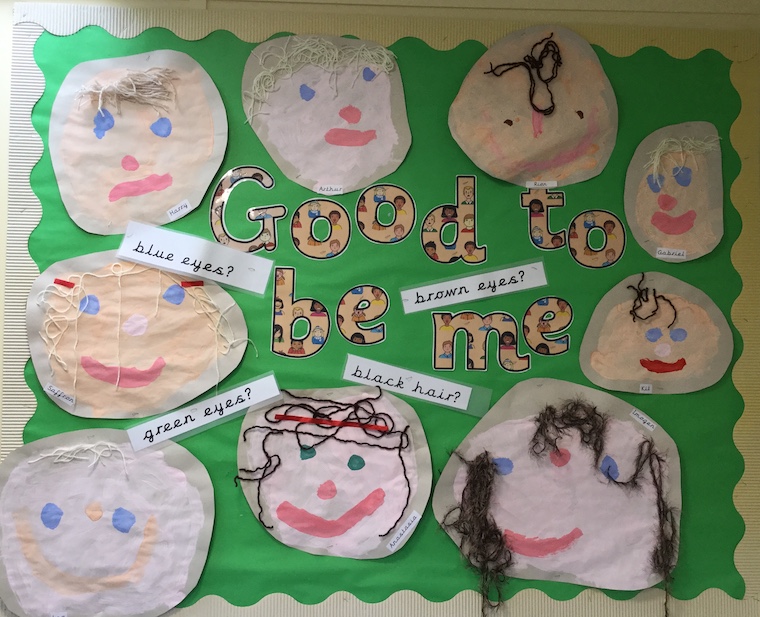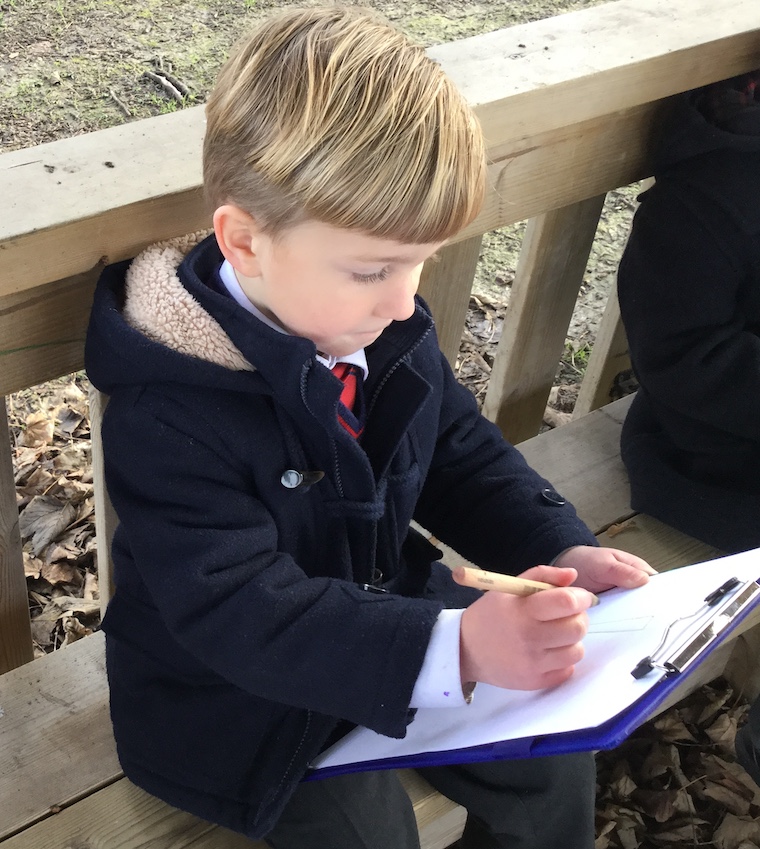 Environmental Awareness week in school has given a real focus to our wintry activities this week. We have taken every opportunity we can to look at and think about the world around us.
Armed with clipboards and the iPad, we snaked our way around the school grounds, noticing which trees are evergreen and which are deciduous. Some children had a go at taking photographs of the trees on the iPad, while everyone had a go at sketching a tree. A first experience for most children, with some amazing results.
We read the story of A Winter's Day, which talks about a hedgehog who kindly gives his hat, scarves and mittens to friends in need. This inspired us to decorate some little felt mittens, hat and scarf with snowflakes and gemstones. Twiddling the nuts and bolts has also given our fingers a good workout and adding the magnetic rods and balls added extra challenge.
We loved 'going around the Mulberry bush' in our PE lesson and the children had their first experience of team games, running short races in straight lines.
Earlier in the week, the children all completed an Eye Colour Survey, where they learned how to put marks into the appropriate columns. I hope everyone is enjoying completing their Birdwatch survey at home too. We are keeping our eyes open for birds at school and we even made some birdseed cakes this week, to encourage more birds to visit our outside spaces.
We have had a strong focus on independence this week, with the children learning a new song called All by Myself to help them practise their skills at home. Our music lesson with Mrs Bannister was most enjoyable, with the children having an introduction to time signatures, hearing how many beats in a bar, exploring a variety of percussion instruments and leaning another new song.
This week's focus letter sound is 'l'. We have been licking pretend lollipops and the children have learned the tongue twister Red lorry, yellow lorry, to help reinforce the 'l' sound. Imagine my delight when I observed that one of the children had drawn her own letter, complete with our 'Hemisphere's' framework of clouds, grass, helicopter and worm on the transparent easel, replicating the one I had drawn earlier on the whiteboard!
Our portrait gallery in the cloakroom is now complete, so I wonder if you can work out 'Who's who'?!
Oh yes, and in readiness for snow, we have been handling ice, (while noticing that nature can sometimes become embedded in it) and we have all made a sparkly, blue, winter hat! We shall be doing a 'snow dance' in the classroom on Friday, so let's see what happens to the weather over the weekend! Brrrrrrr!