Love is in the air
04 Feb 2021
There's been a distinctly heart-warming theme in Transition this week.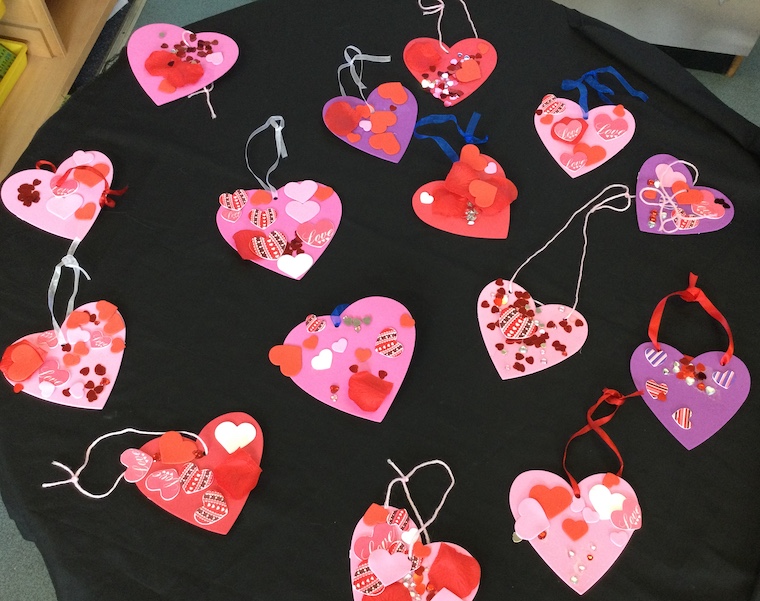 After working with the icy blue colours of Winter, Transition have this week turned their attentions to the warmer colours on the opposite side of the colour wheel.
Our classroom has been filled with beautiful red and pink, heart-warming hearts. They have been carefully decorated by the children with smaller sized hearts, heart shaped gems, sequins and rose petals to give as a gift to someone special for Valentine's Day. Using the hole punch and then threading through ribbon or wool has given small fingers a workout and helped develop hand-eye coordination.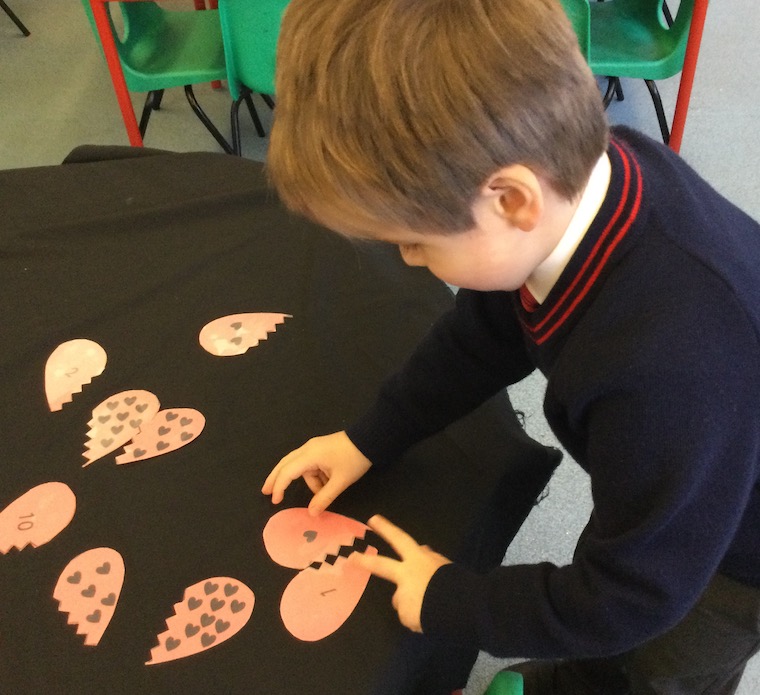 We have had a special focus on numbers this week, with children learning to count sequentially, place numerals in order and then use their 'pointy fingers' to count a small group of objects securely. The children have matched up the broken hearts too, carefully placing the correct numeral to quantity.
Music with Mrs Bannister was amazing! The children are learning the sounds of a scale and how to clap the rhythms of their names, thinking about how many individual sounds they can hear. We all had a go at tapping out our rhythms on the huge, resounding, Gathering Drum. What an incredible sound it made!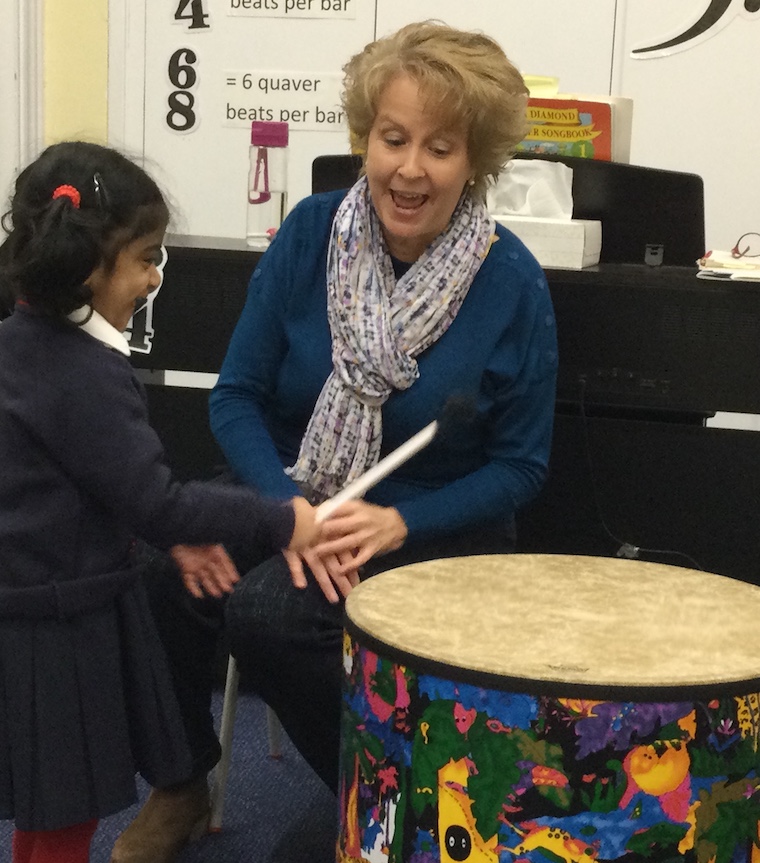 Finger Gym activities have involved the children using tongs and chopsticks to pick up the small, heart-shaped gemstones to fill the differently sized, heart-shaped boxes and containers. I was really impressed by the children's perseverance with this activity.
Our focus letter sound this week is 'b' and as there are lots of words beginning with this sound, I expect that the children's Letter Sounds Dictionaries will be brimming with brilliant ideas! Another aspect of our literacy learning this week has been to think about 'describing words'. This is helping to widen vocabulary and add interest to speech, as the children learn to describe how things look or feel. Reading the story of We're Going on a Bear Hunt, really illustrated this point well. We are now trying to use our 'describing words' at every opportunity in the classroom.....I wonder if the children will start to do the same at home?