A sprinkling of love
11 Feb 2021
Snow has been a big part of the week in Nursery, but there's a special day coming up too!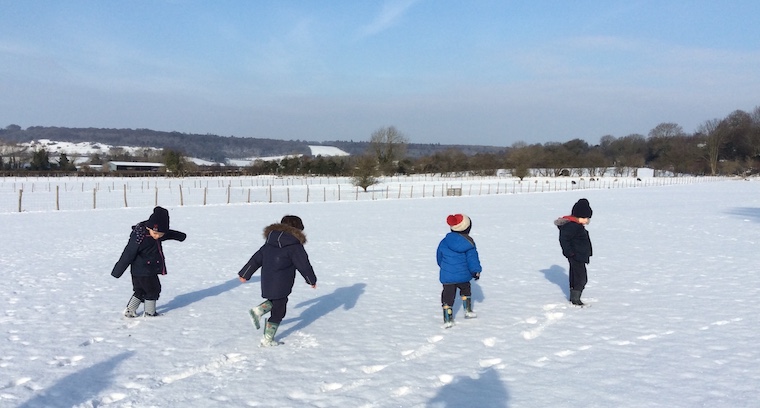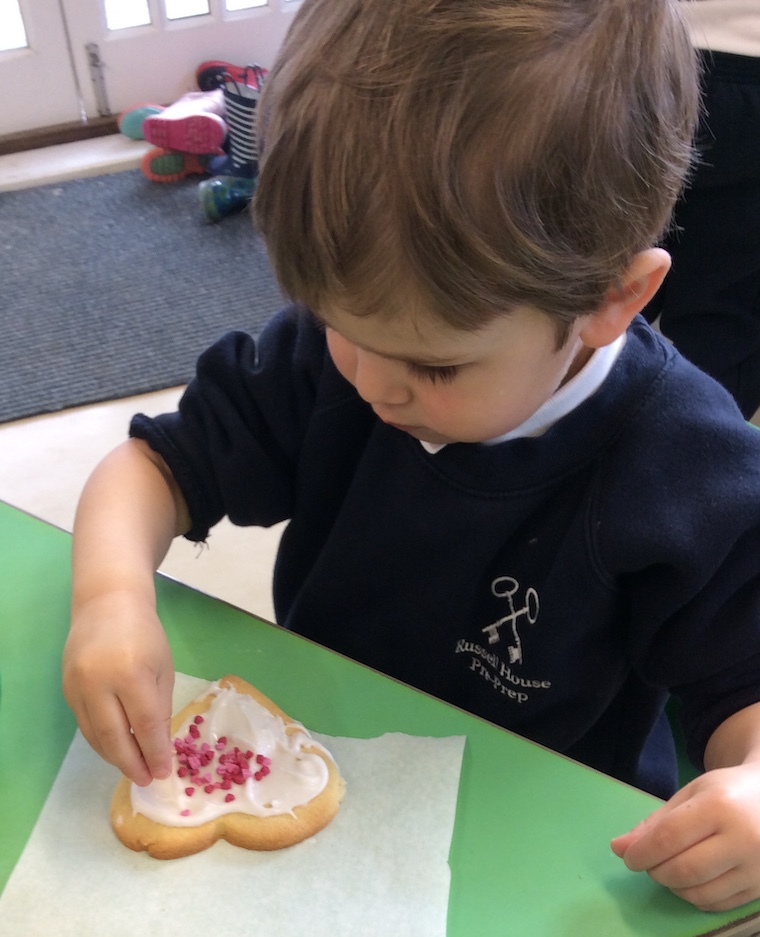 Goodness, what a cold, snowy week! The children have had so much fun in the snow, wrapped up warm to make a snowman, sliding down the slide super fast, making footprints in the snow and of course making snow angels.
Luckily we had been on a stick hunt last Friday in the beautiful spring sunshine to collect some sticks for our activities connected with our story about Stanley's Stick this week. The children wound wool, ribbons and pipe cleaners around a stick to make magic wands - so be careful not to be turned into a frog! They drew stick pictures about their favourite thing from the story and used sticks for painting and mark making in the salt and glitter.
The children made wonderful shapes with the sticks working out how many sticks they needed for each shape - even creating a circle!
The children used the tiny twigs, berries and leaves to make ice ornaments which are hanging in our trees in the garden...we were amazed that the water we added to the bowls froze during the day! The children have also been feeding the birds pieces of pumpkin, bread and seeds and we have seen robins, blue tits and sparrows enjoying their food.
We talked about Valentine's Day and were amazed at the wonderful writing by the children in their cards. They loved icing the heart-shaped biscuits and we hope you all had a taste, as they were sprinkled with love! We have also celebrated Chinese New Year by listening to Form 1's assembly, eating noodles, making Chinese lanterns, doing Chinese writing and taking home lucky red envelopes with a special treat inside.
Please remember the Pre-Prep Coffee Morning which goes live today (Friday) at 10.30am on YouTube and is available through this link.