A living circuit
18 Mar 2021
Form 7 modelled an electrical circuit in Science this week.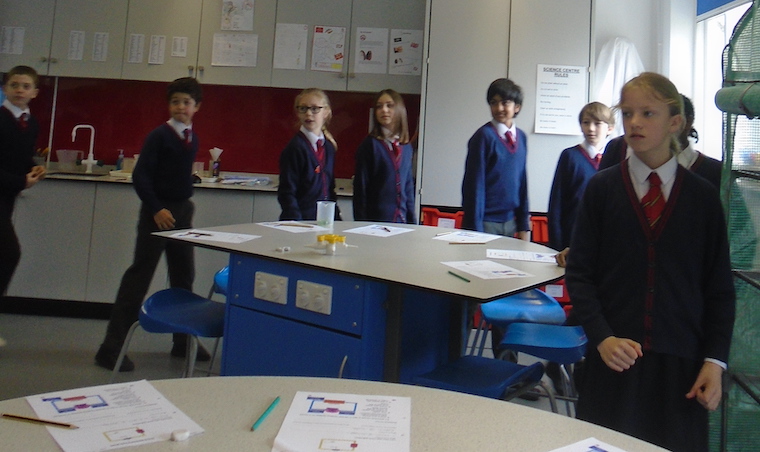 In Science this week, Form 7 have been learning about electrical circuits. We modelled a circuit with each pupil representing an electron. Mrs Carn was the battery handing out the electrical energy which they carried to a 'light bulb' pot.
The children have also begun to plan their speech for the Public Speaking Competition. They engaged in a series of discussions about the Big Questions. We have discussed deforestation, plastic pollution, racism, Covid-19 and many other issues which the children chose as the most pressing in today's world. We then watched Martin Luther King Jr's I have a dream speech and identified the techniques he used to enagage his audience and get his point across. We discovered that repetition and groups of three items make a speech memorable, and also an understanding that most issues require more than one point of view.