People who help us
29 Apr 2021
Our topic in Robins this week has been People Who Help Us.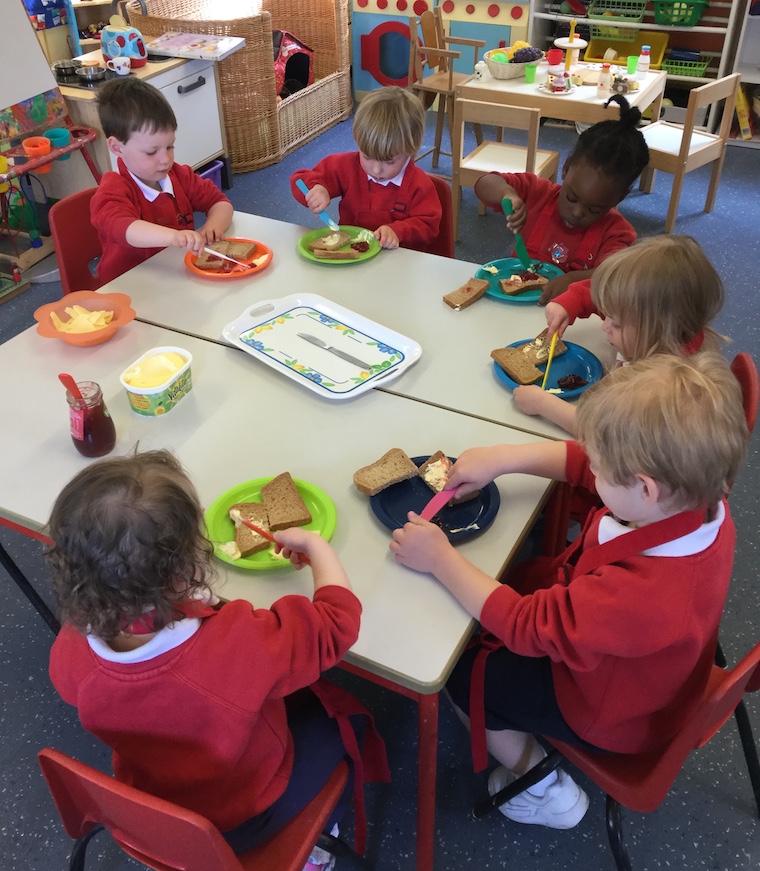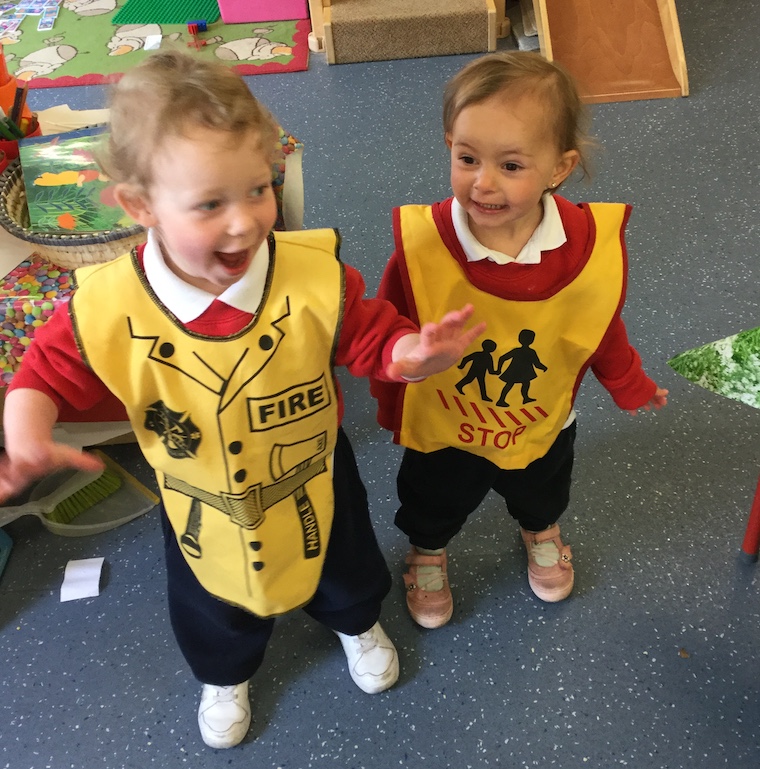 The Robins thoroughly enjoyed the activities associated with the topic and there was lots of great role-play. We had firefighters, police officers and hairdressers. Funnily enough, this week Mr Luke helped us with our fire practice which accompanied our topic very well. Our Robins did a fantastic job of lining up in the playground and remembered to shout "Here" when they heard their name. I must say, they were all very sensible as they followed instructions and stood quietly on the blue line.
Following on with our theme, the children enjoyed using a variety of mark-making tools to add colour to their pictures.
The Robins made sandwiches this week and each Robin was able to communicate whether they would like cheese or jam. Cheese was the most popular, so we also had a cheeky taste...yummy! It was fantastic to see our new Robins using a knife to spread their butter. The children then carefully placed their sandwiches inside their special bags (100% recyclable, which are much better for the environment).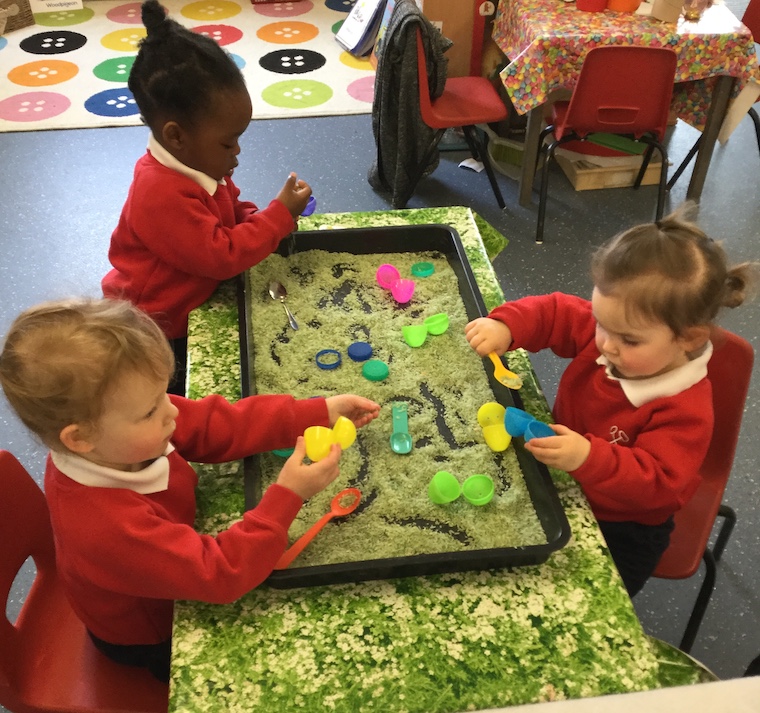 On our way to the Farm, we noticed the lambs in the field, so we quietly approached the fence and said "Hi". We then proceeded with our walk to see the chickens. Our Robins thought it was very amusing when a cheeky hen poked her head through the fence to peck the grass. On our way back, we had a nice walk through the woods and made a wish at the wishing tree.
Our peas are super tall and have started to climb around the wooden canes. The children enjoy looking after their peas and take turns to water them. I have been inspired by Gardeners' World, so next week we are going to plant some luffa seeds. Our Robins are very excited as they are looking forward to using them as sponges. We spoke about the seeds during carpet time and how we will sow them when we return on Monday in our mini greenhouse.
Our caterpillars arrived Thursday afternoon so we are looking forward to watching them change from a caterpillar to a chrysalis, then into butterflies.
We finished the week with another lovely walk, but this time we also enjoyed a warming hot chocolate and a story.