Perfect for planting
20 May 2021
It may have been cold and rainy this week, but for Transition it's been good planting weather.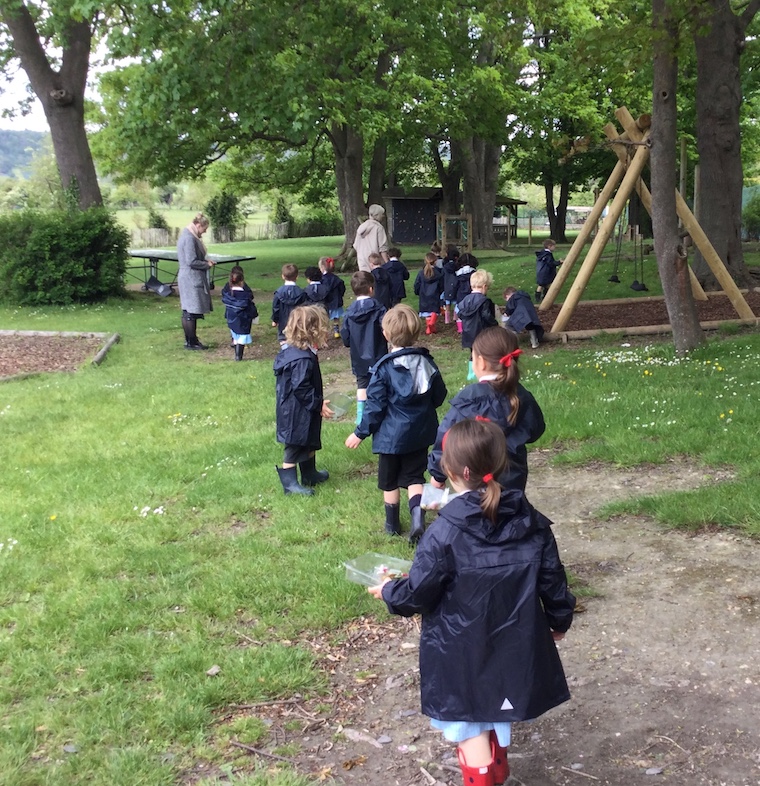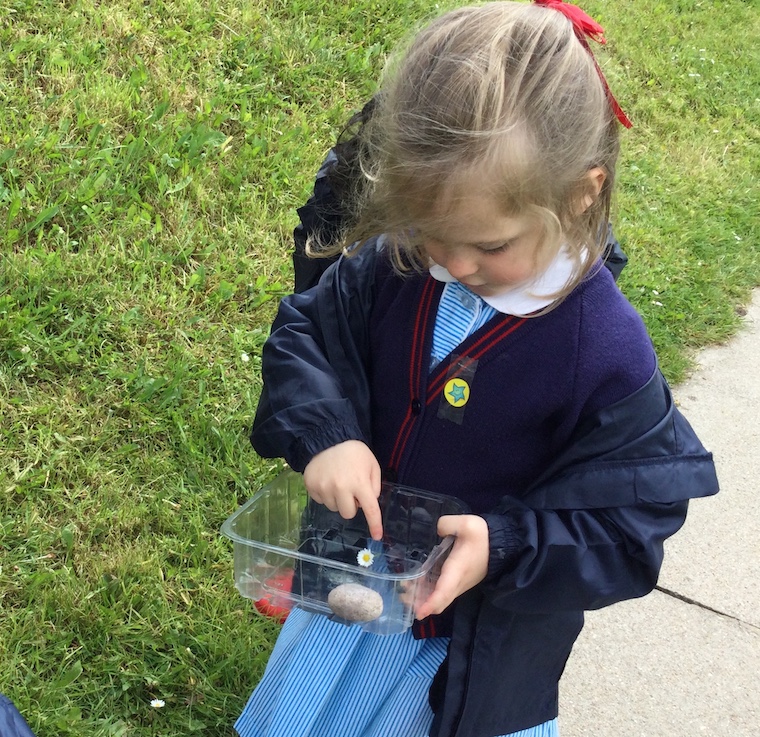 It has really felt more like the month of April, rather than May this week, as we seem to have spent lots of time in our raincoats and wellies, dodging the showers! However, it has of course, also been perfect weather for planting, which has tied in quite nicely with our focus sound of 'p'!
We decided that our outside play space was in need of some colour, so the children have all helped to plant up our hanging pots, trug and Mr Nelson's old boots with antirrhinums (snapdragons), which should give us a burst of colour into the second half of the term.
Environmental Awareness week has seen us out and about with our collecting pots, appreciating our school grounds. I challenged the children to find five different items and it was lovely to see them return with pots containing an assortment of interesting items, such as twigs, stones, buttercups, daisies, blossom, feathers and the like. They went on to create some pretty spring collages with them, which are now brightening up our window.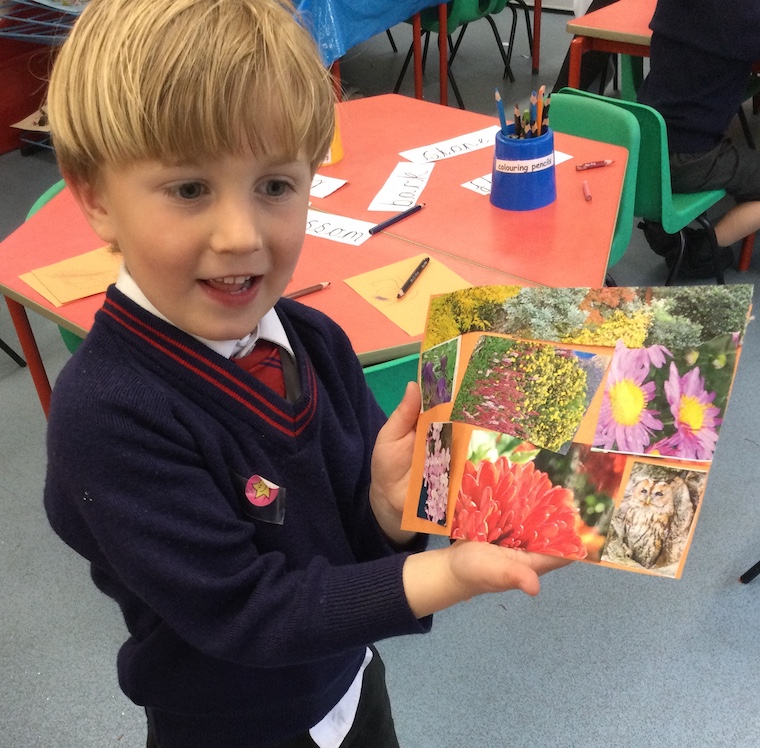 We also listened to the story of Lottie's Letter, which provides a simple statement and warning of 'The world is precious, every bit. Please don't make a mess of it'. This made us think about how careless actions of some can affect animal and plant life.
It was lovely to hear that some children had been able to walk all - or at least some - of the way to school on Wednesday. We estimated, in total, that we had contributed a mile, which was fantastic.
Excitement is mounting, now that our class caterpillars have turned into chrysalises. The children have added legs to the caterpillars they made last week which have now crawled up onto our display board and are busy munching the colourful leaves!
What good luck that I can also include photos of our lovely Pyjamarama Day to tie in with this week's letter sound! Playing the 'sleepy bear' game was simply perfect! Have a lovely weekend everyone, after another busy week.