Our recycling Robins
27 May 2021
Following on from Environmental Awareness Week, our topic this week was Recycling.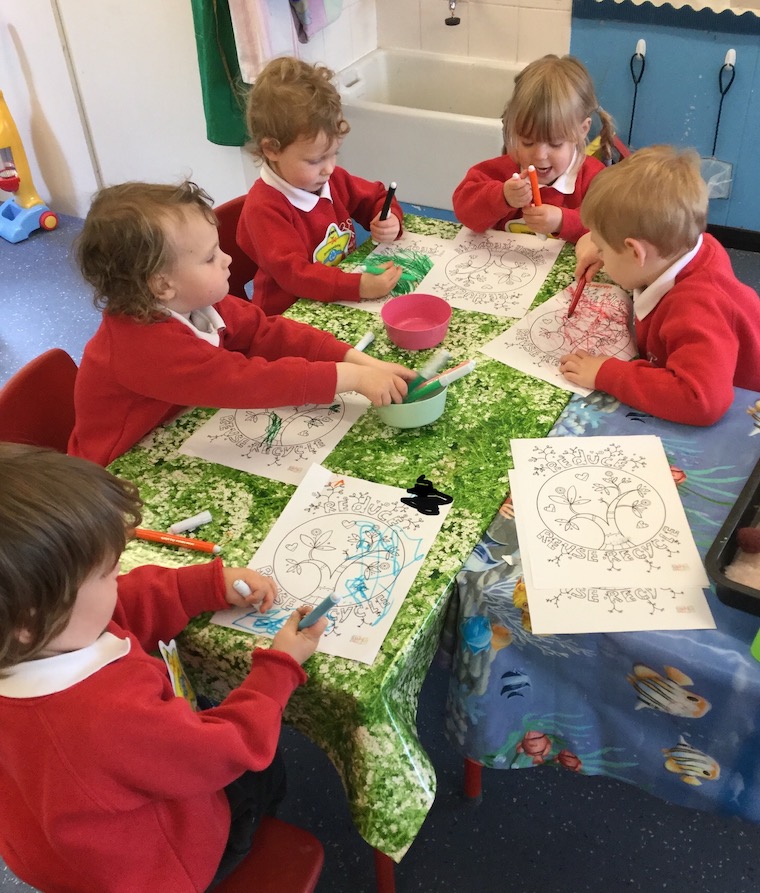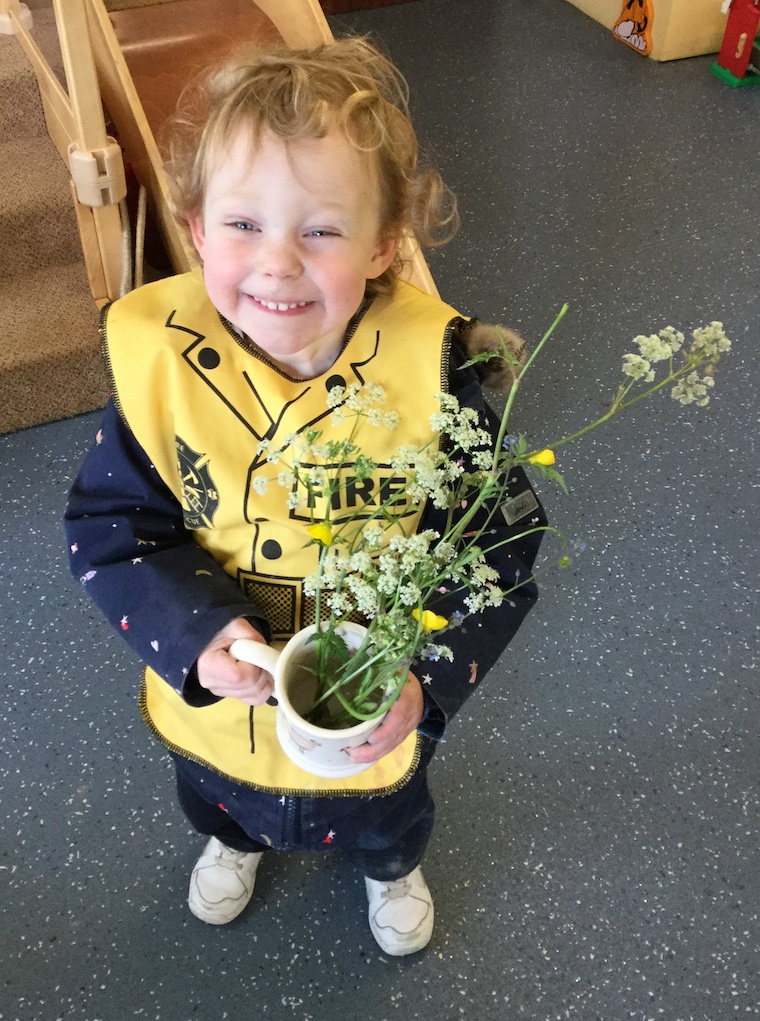 The Robins had lots of fun learning about recycling and were able to sort through a variety of recyclable materials. We sorted them into the three following categories: paper and card, plastic, and tin cans. Our Robins enjoyed working together to sort them into the correct hoops. They were all super impressed with their special Recycling Robins badges. Even Mrs Scarsi and I enjoyed wearing a badge as we were super recyclers, too.
We have been busy practising for Sports Day and so far, the favourite races are the circle relay and cups and saucers. Some of our Robins are super fast and very competitive! On Tuesday we made a yummy pasta bake and the Robins talked about the ingredients during carpet time. They showed lots of concentration and coordination as they carefully transferred ingredients from their bowls into the foil containers. There was a choice between peas and sweetcorn, so it was lovely to see the children adding both types of vegetable to their pasta bake.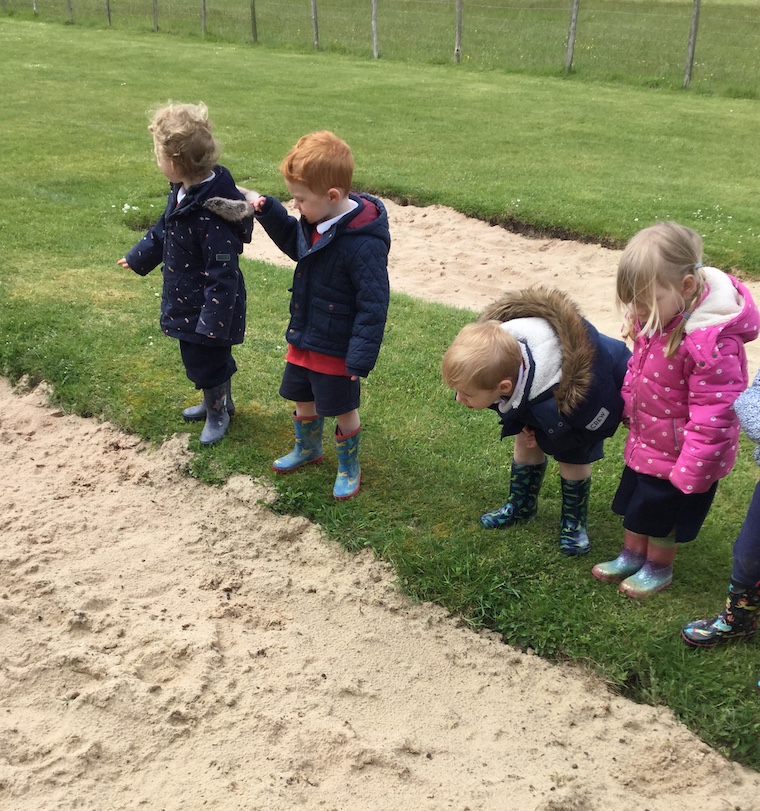 Our children always ask to visit the chickens, so we regularly visit the Farm. This week, one Robin spotted an enormous radish in the vegetable patch. When we returned to class, we watched The Enormous Turnip on the computer. The Robins are now keeping their fingers crossed for an ENORMOUS radish!
The rain did not stop us from exploring the school grounds. We embraced the damp weather by changing into our wellies and venturing down to the field. The sheep were hiding this time, so we looked for footprints in the sand.
We finished the walk with a delicious hot chocolate and biscuit in the outdoor classroom. We are hoping for some warm weather when we return after half term, as we are looking forward to having lots of picnics on the school field.