All about us
10 Jun 2021
Form 4 have been writing autobiographies.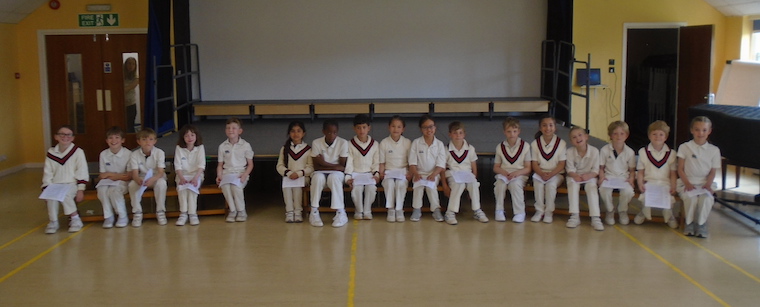 Form 4 have had an exciting week. They are learning about autobiographies in English and have been writing their own to show to Mr Plant in preparation for Form 5. They also used this as the basis for their class assembly in which everyone performed well, reading their lines clearly and confidently.
In Maths, the children have been drawing symmetrical shapes, accurately reading coordinates and finding the volumes of cuboids. In Humanities, a new topic has started on Kenya. They found out where in the world it was and then used Google Earth to explore the country in more detail. They have started a new topic in Science too. It is about how to help plants grow well. The children have found out the roles of the key parts of a plant and are waiting to see what happens to a plant that has had its leaves removed.
The whole class participated in cricket fixtures away this week, and are very excited about their camp out this weekend.