Happy thoughts
17 Jun 2021
The Nursery children have been thinking about what makes them happy.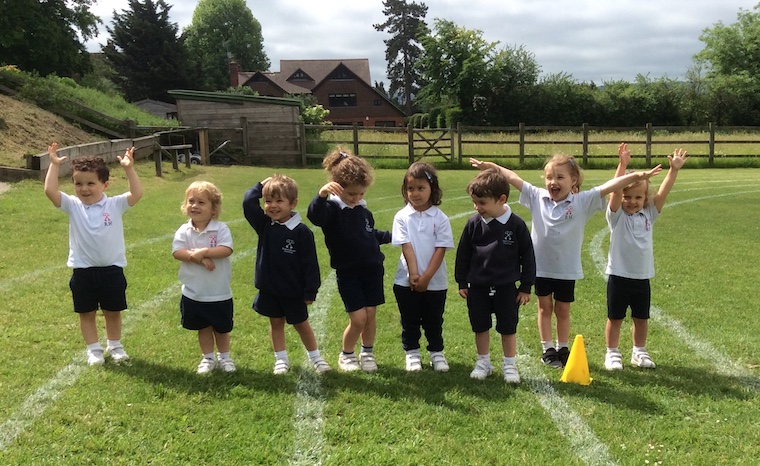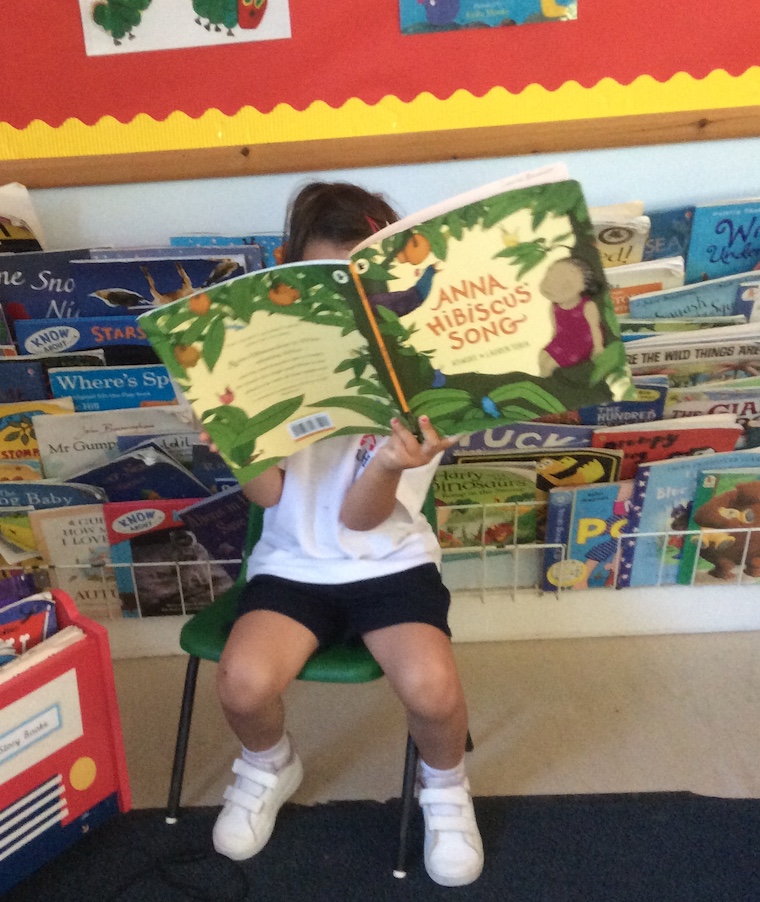 There have been lots and lots of happy faces in the Nursery as the children think what makes them happy, just like Anna Hibiscus! There have been so many lovely ideas shared by the children, from cuddles with mummies and daddies, playing with their friends, and going to the seaside. The children drew some lovely smiley pictures in their Special Books of themselves and families.
The children have kept cool in the sunshine with lots of water play and play in the shade. They made flower potions by cutting flowers and petals, looking at the differences between the petals and leaves. The children created beautiful pictures by using natural objects - flowers, stones, glass stones and shells.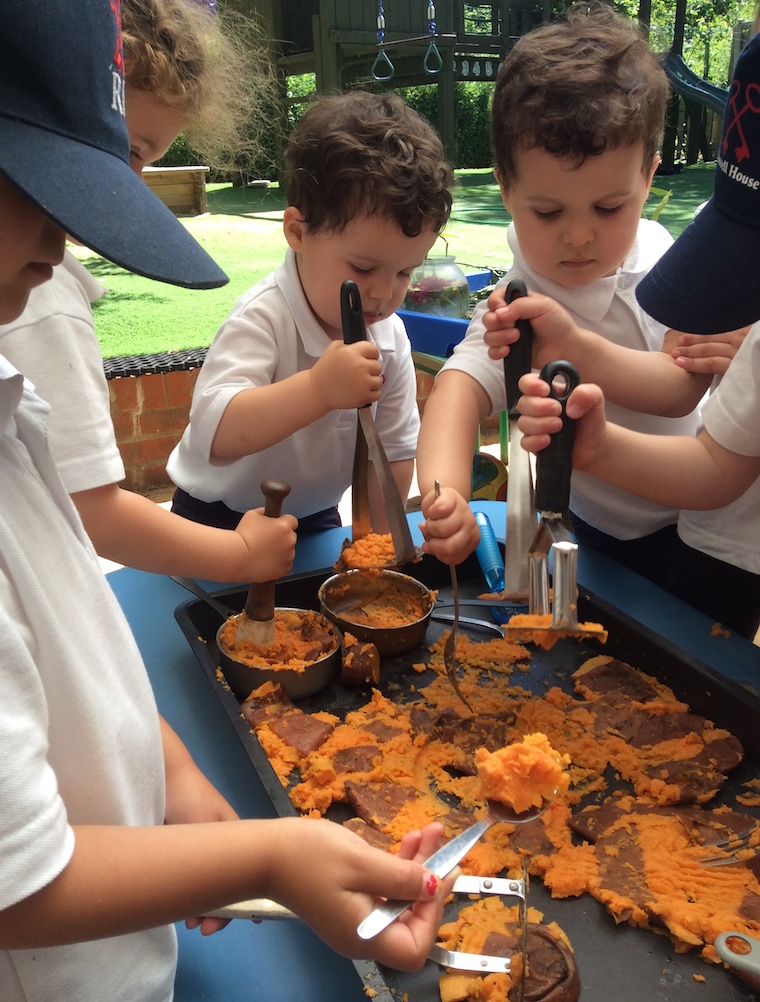 They sorted jungle animals into animal sets, and we found where Anna Hibiscus lives on the globe. This started conversations about other countries, seas and landmasses. We also talked about where we live!
The children had a go at pounding the yam (sweet potatoes) just like Anna Hibiscus' aunties by using mashers, forks and pestles. It caused a very big sticky mess!
The children have been busy making cards and making a surprise for all you lovely daddies. The children loved going shopping and choosing your gifts (all their own choices) we hope you have a lovely day!
Mrs Sayers and I are looking forward to seeing you at our Nursery Sports Day — fingers crossed that the rain stays away!