Pond dipping and bog babies
01 Jul 2021
What a special outing the Nursery had at High Elms Country Park!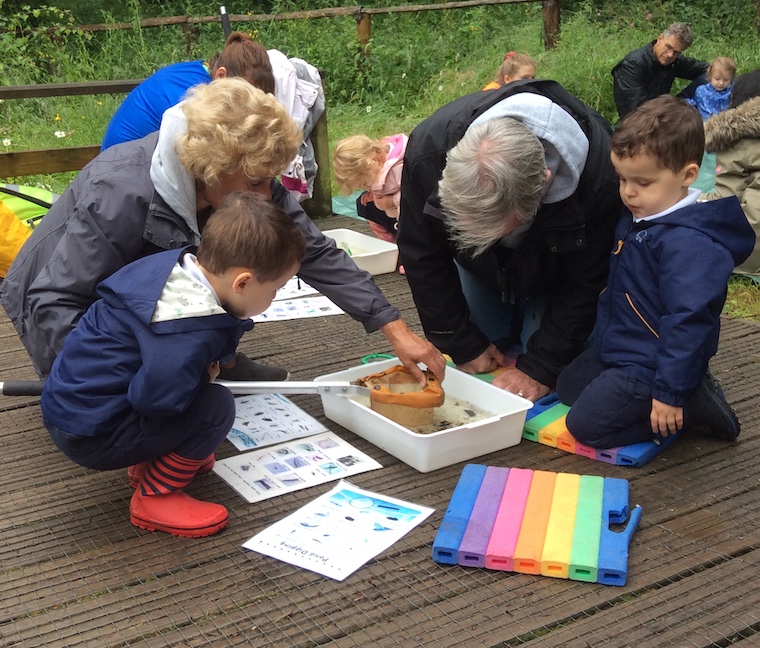 The highlight of the week has to be our trip to High Elms Country Park where we all had such a great time pond dipping and making muddy bog babies! Mrs Sayers and I were so delighted that everyone could be together after such a very different year - it really was so lovely to see you all! And who would have believed so many little creatures lived in a pond? We all learnt so much about pond life, especially the caddis larvae inside the sticks! Thank you to everyone for making it such a special time for the children.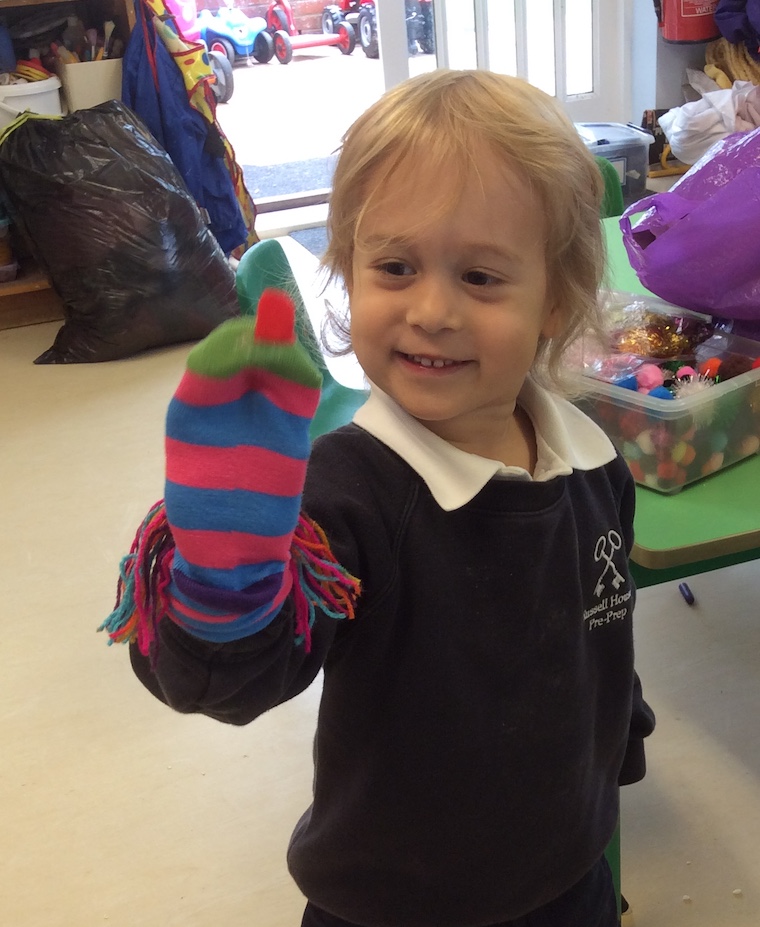 Back at Nursery, the children have been making their own bog baby sock puppets which have brought lots of imagination into the children's play. They also made homes for the bog babies using stones, pebbles, shells, glass stones, gravel and water. The children became deeply involved in the choices they made over exactly what they wanted for their bog baby homes.
Mud painting and leaf rubbing activities had the children exploring natural objects with curiosity and enjoyment.
The children have been doing some wonderful singing for our Pre-Prep celebration, which we hope you enjoy when it goes live next week. Mrs Sayers and I are always quite emotional at this time of year when we all celebrate the end of the school year - and what a year it has been! Thank you all for your ongoing support and understanding during this different time - we have everything crossed for back to normal in September!
We wish you all a very happy and relaxing summer holiday and look forward to seeing some of you again in September and our leavers lots of happy times in Transition.