Supertato returns!
01 Jul 2021
The topic in Robins this week was our Favourite Stories.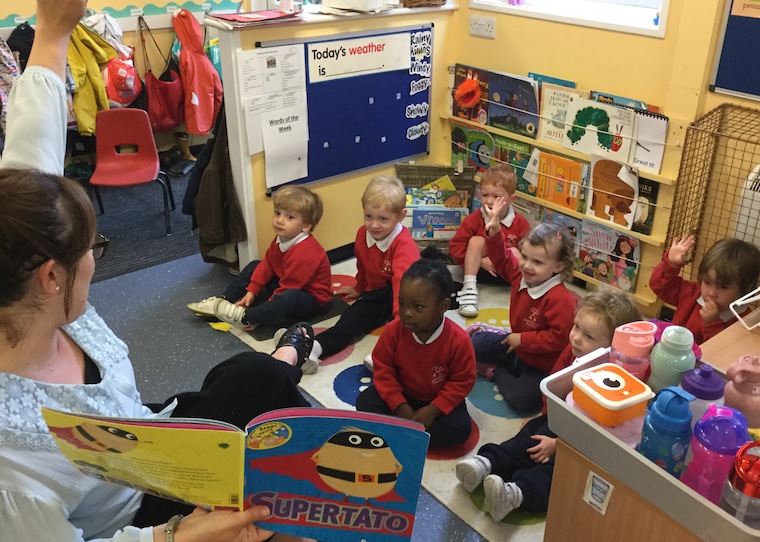 The children enjoyed reading some of their favourite books and a fond favourite reappeared. Let's see if you can guess… something small and green and looking for trouble. Yes, it was Supertato and the cheeky Evil Pea. The Robins enjoyed listening to the story and remembered key phrases, which was fantastic. Re-visiting stories is very important as language is more than just words, it is how words and sounds connect to each other.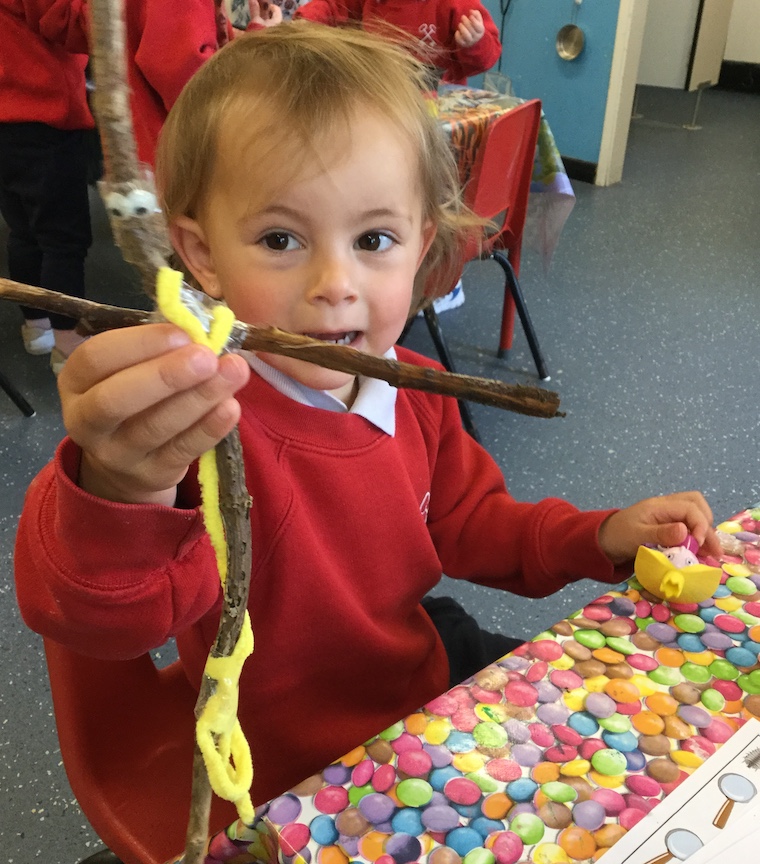 As part of our topic, we made Spot the Dog biscuits and Handa's Surprise cupcakes. The children decorated the biscuits with icing, sprinkles and chocolate beans. We had lots of fun making our lemon and orange drizzle cakes. The children poked their forks into the cupcakes to make holes for the syrup. Then they sprinkled sugar on top. Some Robins said they would share their cakes - well done, Robins!
Continuing with our topic, the children made their very own Stickman. We all looked for the right kind of stick. Then they carefully wrapped yellow wool around their sticks and added googly eyes. The children were super proud of their creations, and could not wait to show their families.
We had a lovely walk around the school grounds and, as the weather was a little chilly, the children had a special hot chocolate treat and a biscuit. They raced on the Sports Day track, running all the way to the end. Fantastic running, Robins!
There is so much wildlife in our garden, and it is great to see the children connecting with nature. This week they found ladybirds, millipedes, snails and worms. We also revisited our Talk for Learning poster based on minibeasts, as one Robin was able to point to a picture of a millipede. We finished the week with a trip to the Farm to visit the chickens. On the way back, we enjoyed a nice walk through the woods.