Making cakes - inside and out
16 Sep 2021
Our topic this week in Russell Robins was Owls.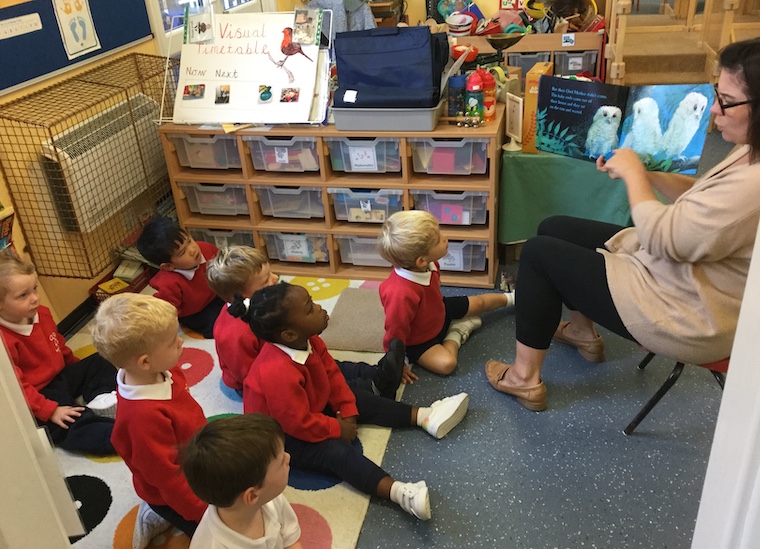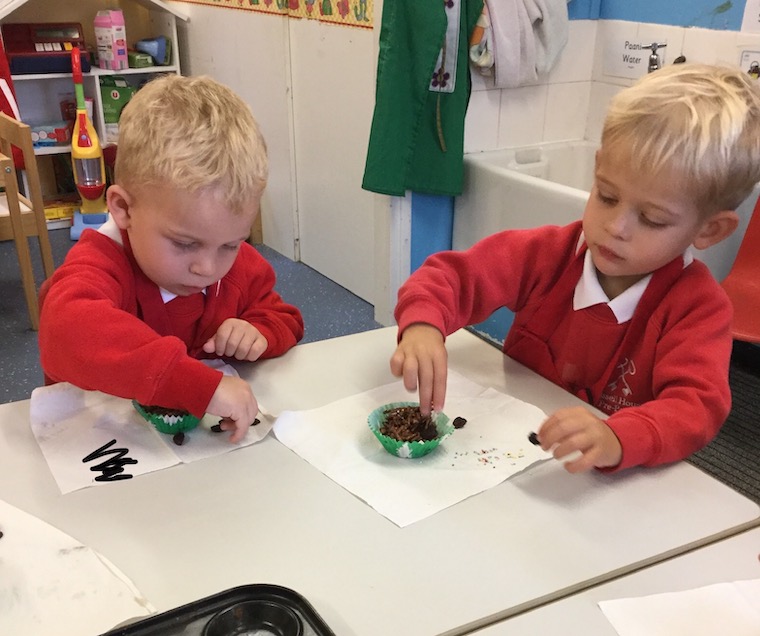 At the beginning of the week, we read Owl Babies which was a great way for our little ones to understand that mummies or daddies always come back to pick us up from school. Our new Robins have settled very well, and it is lovely to see the children playing alongside each other.
The new mud kitchen table has promoted lots of creativity using open-ended resources. The Robins enjoyed using corks, pine cones, sticks and stones in their play. They mixed sand and water and added herbs from our garden. They were very happy when I tried their cakes and soup.
Continuing with our topic, we made chocolate nest cakes. The Robins added raisins on top for their owl babies. We never like to waste food in Robins, so as our bananas felt a little too soft, we decided to make some yummy banana and raisin cakes.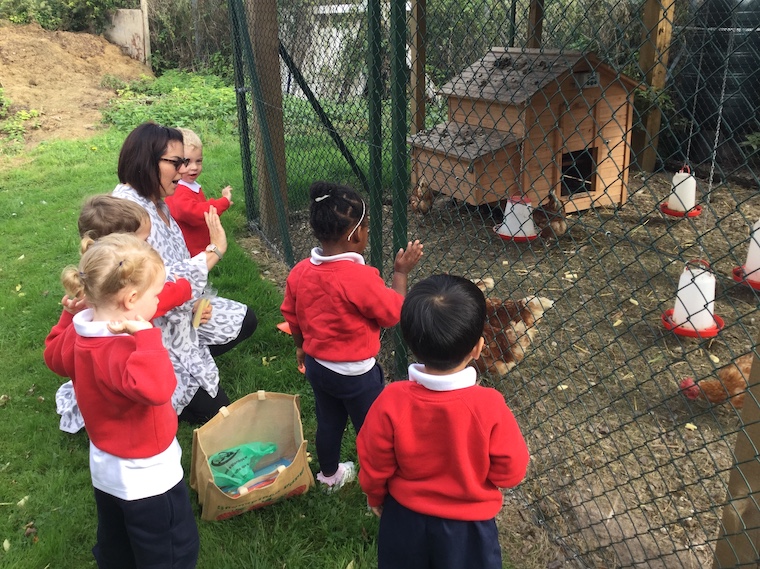 We made the cakes during carpet time and spoke about the various ingredients. We used cups to measure and the Robins enjoyed taking turns to stir the mixture.
I had a large delivery at home this week, so I brought in my box and the Robins had lots of fun playing inside it. We pretended the box was our Robins' nest, similar to the nest in the story.
The children visited the chickens and each child fed them some sweetcorn. The Robins found it very funny when they popped the sweetcorn through the fence as the chickens chased it around their enclosure. We had a picnic one sunny afternoon and ended it with a walk around the school grounds.