Our recycling heroes
23 Sep 2021
Our topic this week in Russell Robins was Recycling.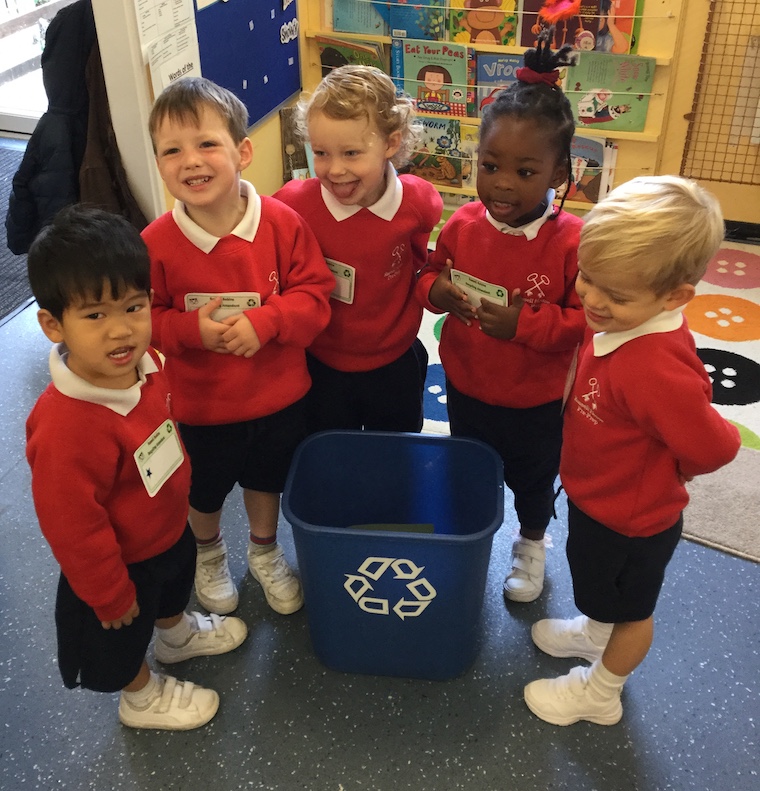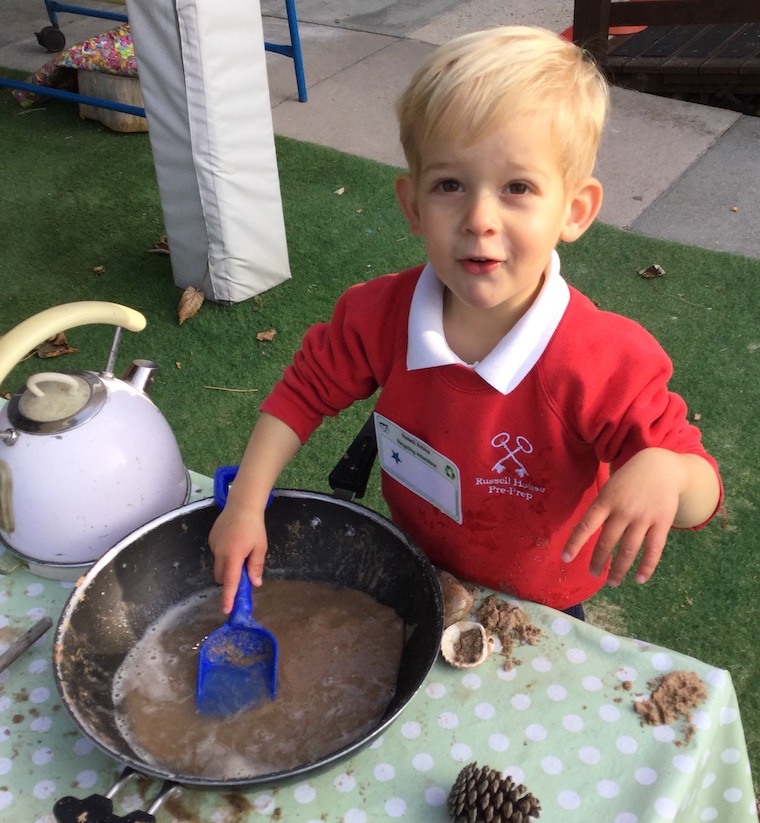 The children have enjoyed learning about which objects can be recycled. Children learn in different ways, so we played practical games sorting different objects into three groups. We also watched a video on recycling which further developed their understanding. When it was tidy up time, one Robin put a used piece of paper in the correct bin - well done!
There were interesting sensory activities this week with various materials. The Robins' favourite was the recycled soft foam in our activity tray. They used the tweezers to pick up pom-poms and carefully transferred them to different containers. We regularly reuse plastic pots, cardboard boxes and fruit punnets in our play.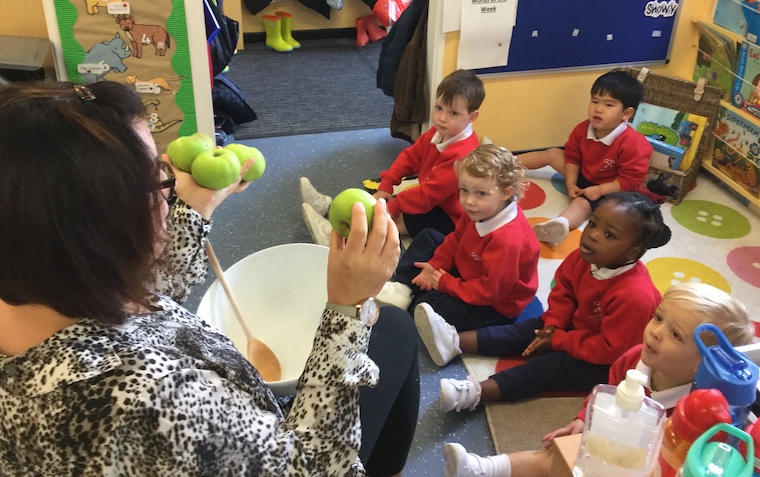 Our cooking activity this week was upside down apple cake. The apples came from our tree on the Paddock. The children enjoyed collecting apples from the floor as I shook the branches. We made the sponge together as a group activity during carpet time. This led to lots of open-ended questioning and the children were able to list the ingredients and count all the apples. Mr McCarthy, Mrs Irvine and Mrs Burness were thrilled with their delicious slices of cake.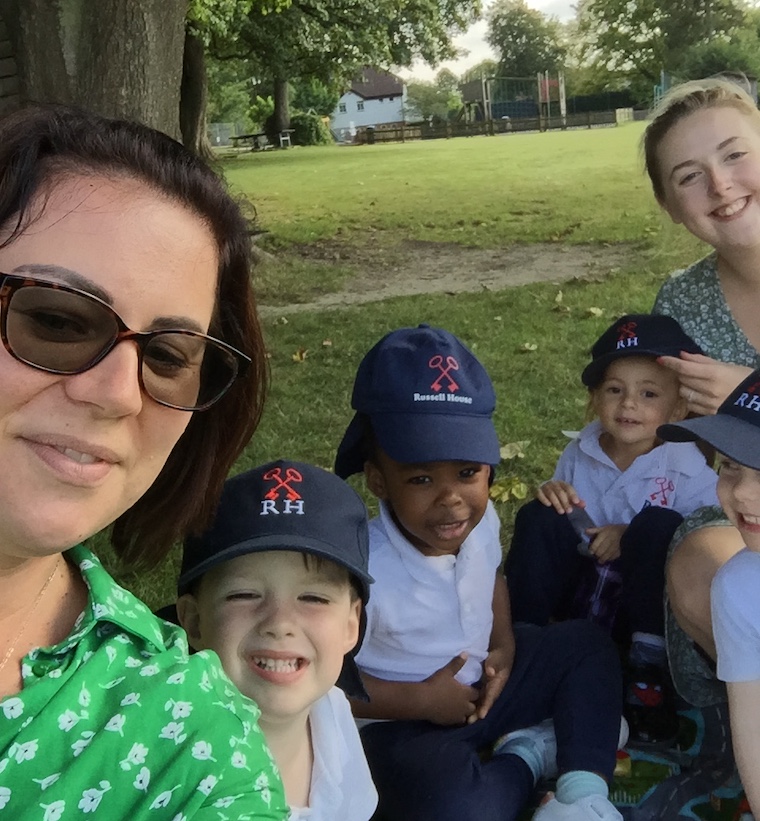 On Thursday it was Languages Day. The Robins enjoyed trying foods from around the world. It was wonderful to see the children in such vibrant colours, too.
It has been lovely to have the older children visiting our Robins again. Our children thoroughly enjoy playing with them. All the helpers were very good and read lots of stories to our little ones, which is fantastic.
We ended the week with a picnic overlooking the North Downs, and even managed a group selfie.