Autumn arrives!
30 Sep 2021
Transition are enjoying the colours - and conkers - heralding the arrival of autumn.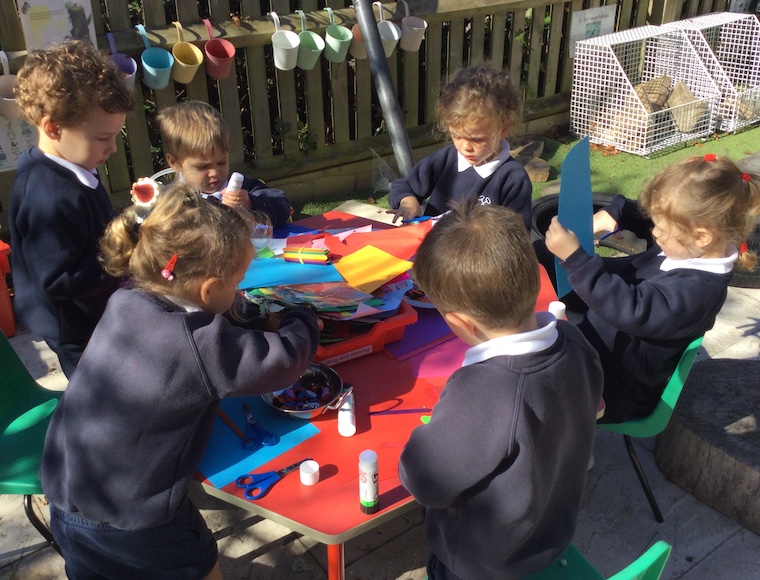 With impeccable timing, autumn blew in this week, clearly illustrating the change in season and coinciding perfectly with the introduction of our new theme of Autumn and harvest.
Our interest table has seen the arrival of lots of conkers, which are always quite magical for young children to handle. This allowed us to develop our descriptive language, discussing how brown, shiny and round the conkers are. Conkers still in their cases have been described as prickly and sharp.
We have been developing practical numerical skills by counting our daily haul. Conkers have been added to our collecting basket, with individual children's totals being written onto our whiteboard. Currently top of Transition leader board is Francesca, with 18, who proudly told me that her collection included a whopper! We are now developing our mathematical language further, as we consider whether any new additions are 'more' or 'less' than 18.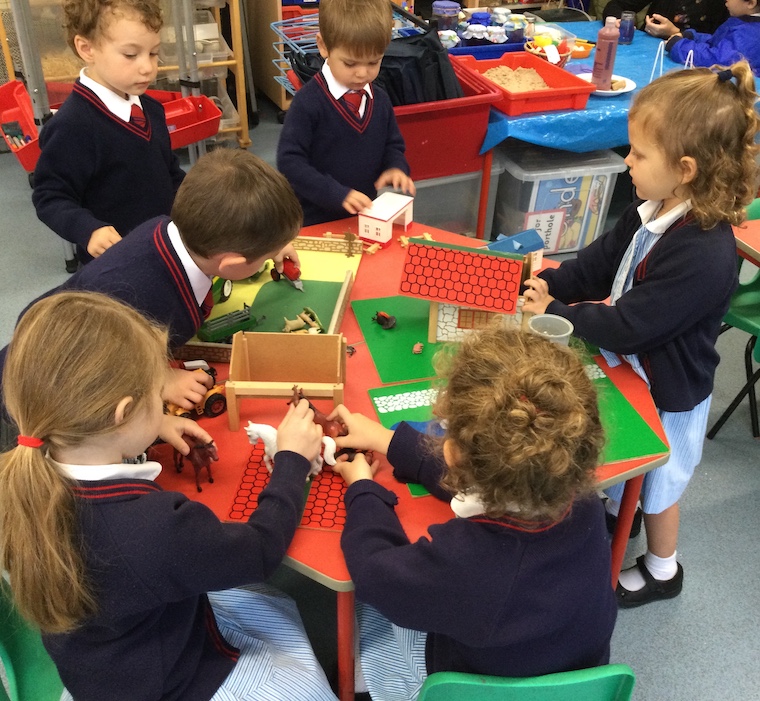 The children have enjoyed colouring autumn leaf outlines, counting various leaf shapes and having a go at writing the corresponding numerals, all the while watching the yellow and brown leaves falling from our tree outside.
There has been a great deal of small-world play down on the farm, with particular interest in our combine harvester, while Finger Gym has involved the children using fingers and tweezers to extract the tiny hollyhock seeds from the seedpods.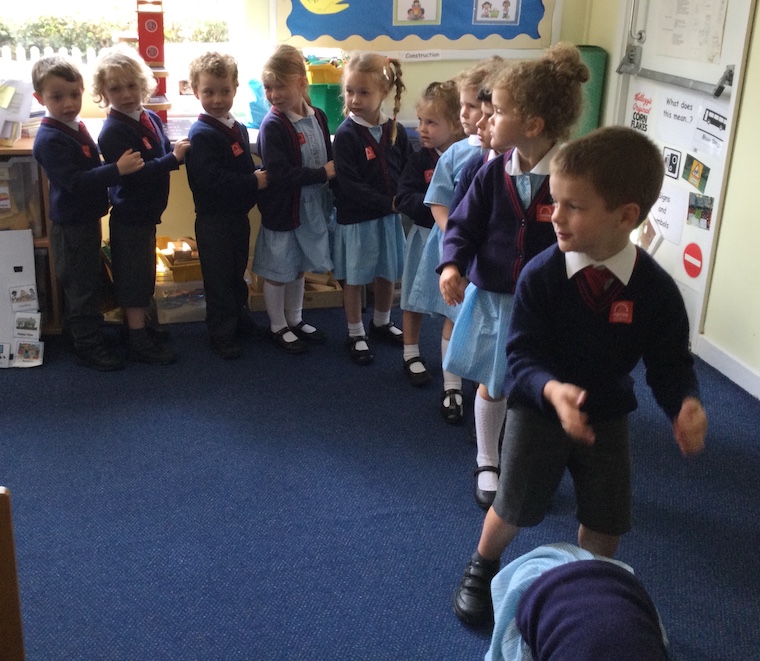 We all very much enjoyed the drama workshop with Form1, especially when we had to scatter friendship dust to encourage the Cruel Commander to change his ways! It was wonderful to see everyone participate with such gusto, that we returned to class to try out some more drama. After reading the story of The Gigantic Turnip, we had a volunteer to be the turnip and everyone became involved in trying to pull up the turnip! Needless to say, with a little perseverance and, in line with the book, the mouse at the end managed to do it, even though we all fell over in the process!
We have also had a busy time creating the prototype for a Christmas card, which will be coming home at the weekend for you to place your orders. I have been very impressed with the care the children have taken over their art work for their card, using sponges, felt tipped pens, corks and cotton buds to create their own family of reindeer.
This week's letter sound is 'o'. The children's ideas included octons, octochime (both of which are in our classroom, in case you were wondering!), octopus, orange, ostrich, olive and orangutan. I do hope the children remember to sing our little rhyme, each time they see the lights being switched on and off at home!
Enjoy an autumnal weekend everyone and keep collecting conkers!