The space station has landed!
11 Nov 2021
Guess what has arrived in Transition's classroom this week?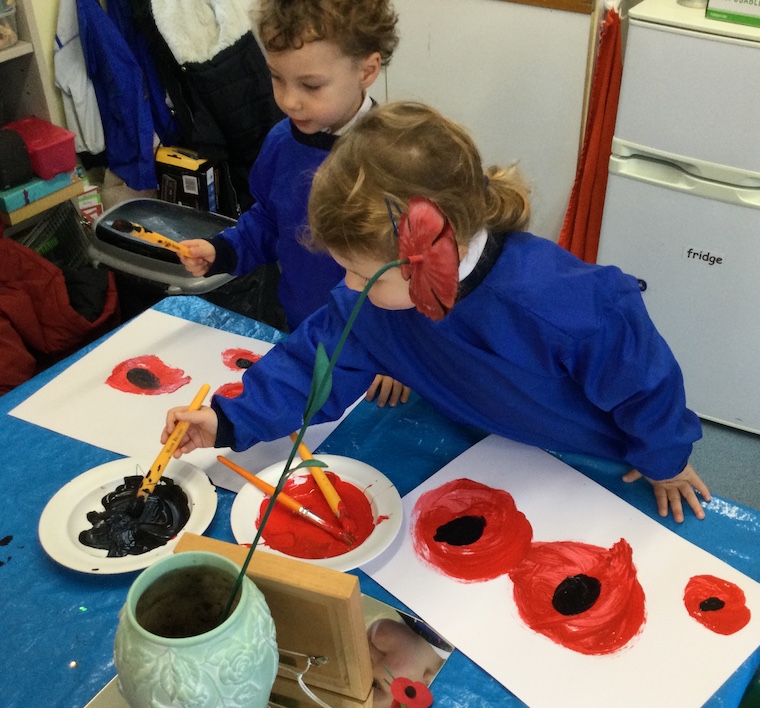 The Transition children have clearly delighted in returning to school after their half term break, with tales of holidays abroad, trips to the seaside, museums, parks, zoos and aquariums, pumpkin carving and Bonfire Night fun. It has most definitely been a busy and exciting time for everyone!
As well as remembering all our wonderful holiday experiences, we have adopted a slightly more reflective mood this week, thinking about another significant time of the year; Remembrance Day.
We coloured in poppies - small, medium and large - to fill our soldier outline. We also looked at a variety of poppies to inspire us to paint our own. In addition, we invited the children to use just their observational skills and a simple palette of red and black paint, to create their own poppy representations on white card. We adults were completely humbled by the children's fantastic efforts. Each painting is striking and very poignant in its simplicity and uniqueness. Finger Gym has seen the children looping red wool around a poppy template, once again creating their own poppy representations.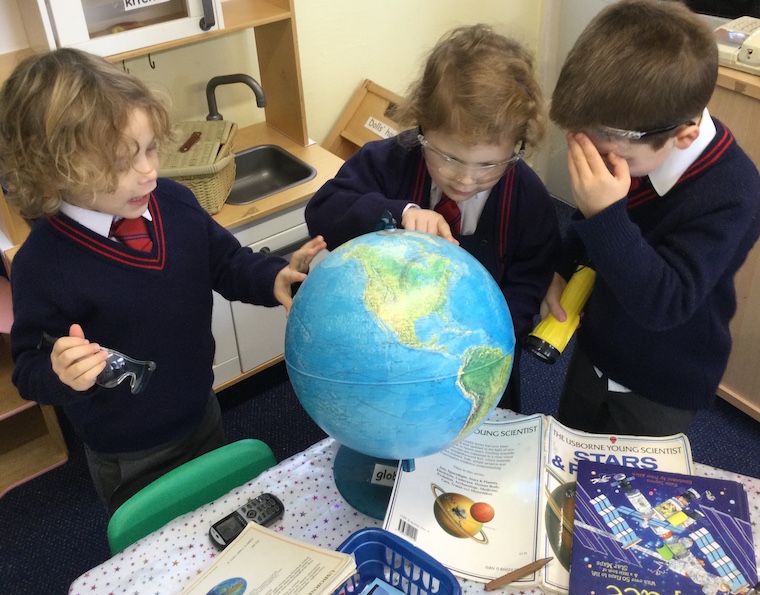 During our Pre-Prep Assembly, we proudly showed our poppy work and watched a video, which sensitively illustrated the significance of the red poppy following the war. We also taught everyone a new rhyme to help us remember why we wear poppies at this time of year. As is our usual school tradition, together with the whole of Pre-Prep, we respectfully observed a minute's silence on the playground, following our morning break on 11 November.
Number awareness has been developed this week by linking the correct number of chains onto the corresponding numeral - all good for hand-eye coordination too.
With summer days now sadly a distant memory, our Beach Café role-play area closed its shutters to customers until next season. It has made way for a very exciting International Space Station. Everyone has been inspired to become astronauts, wearing their special goggles to look at planet Earth and using the torches and clipboards for their very important research.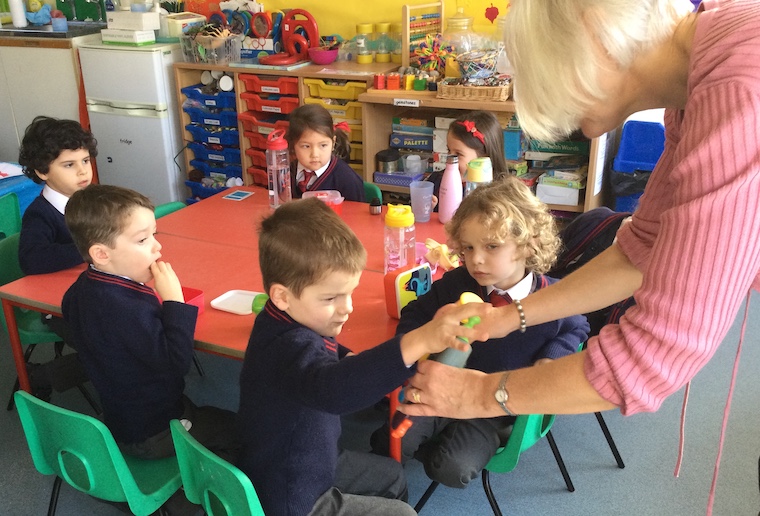 With our new area of interest of space and sky well and truly underway, the children have enjoyed play with the Thunderbird rockets and aeroplanes. We have listened to stories about space and sky in the Library, learned some new rhymes, and have also been busy assembling jigsaw puzzles of our names.
This week's letter sound is 'b', so we have been pretending to use our bats and balls at every opportunity. To cement this sound, we have also been having a go at Bopit, which has resulted in lots of laughter, as we tried to follow the various instructions to Pass it, Spin it, Flick it, Twist it and of course, Bop it. The children were brilliant, and did a far better job than the adults!