Marvellous Maps
25 Nov 2021
Read about Nursery's Most Mighty Magnificent Marvellous Moon Map!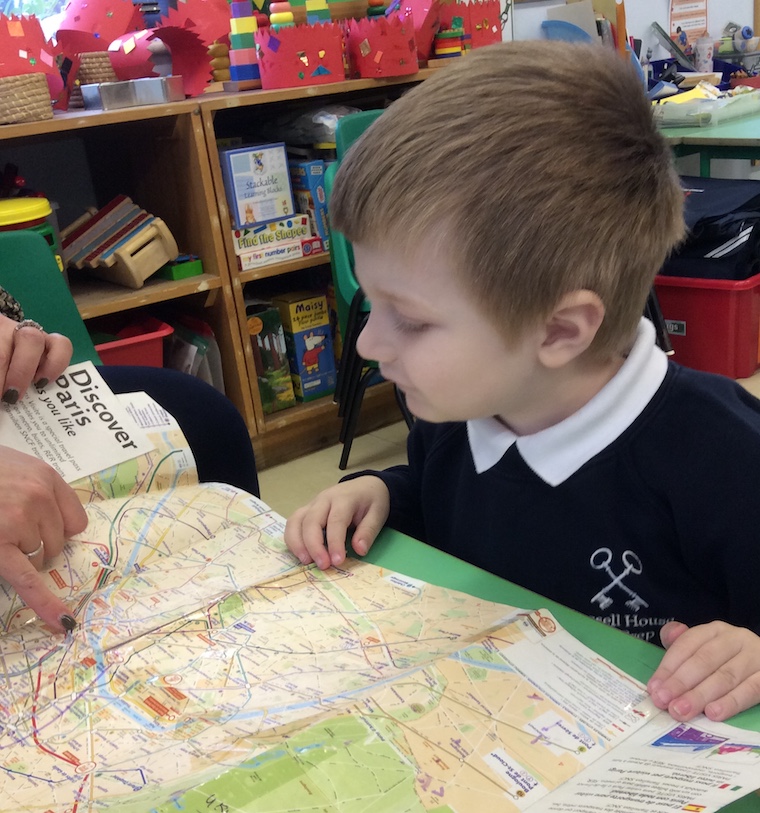 There were so many Marvellous Maps in Nursery this week when we read the story about Mouse and Bear in The Marvellous Moon Map. The children looked at maps and observed roads, parks, rivers and farms, before drawing their own maps in their Special Books.
We had a great time designing our Most Mighty Magnificent Marvellous Moon Map on a long roll of paper. It had train tracks, a car, the moon and planet earth, mummy and daddy, and Bear and Mouse.
The children joined in with imaginative play using the space vehicles, astronauts and aliens in the moon sand and made lots of tracks in the sand. They made boats just like Bear and Mouse by covering paper with wax crayons and folding it into different shapes to make a boat! These were then floated in the water outside with the other boats. The children tried to balance people in the boats without sinking them.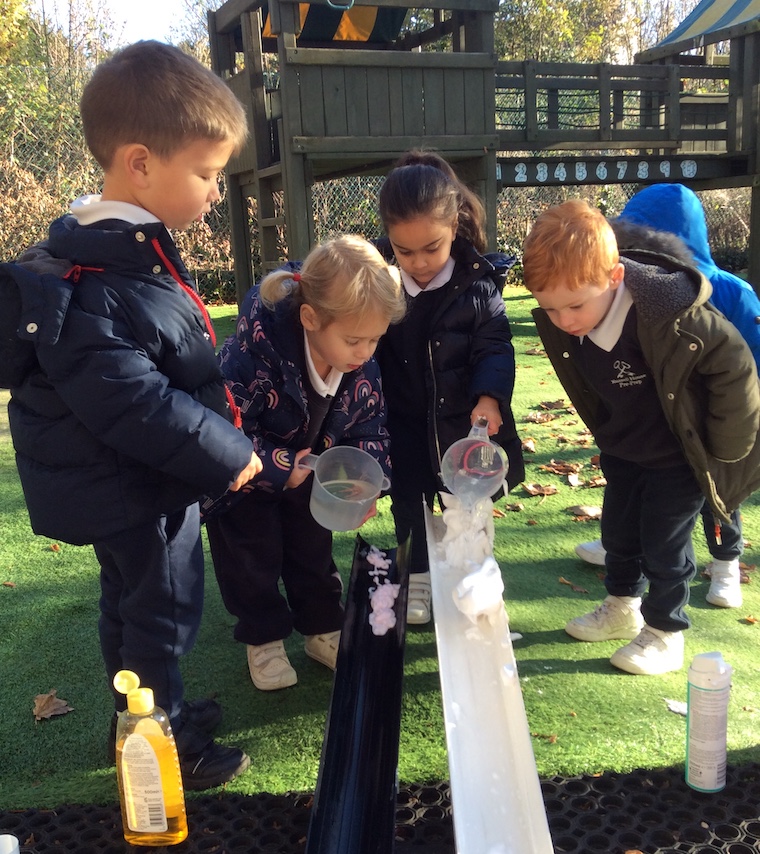 The children made slippery slopes using different liquids down the gutters to see which liquid went the fastest. Then they used water to make the liquids travel faster.
The children were fantastic in Pre-Prep assembly showing their crowns, pictures, rain shakers and - of course - our Most Mighty Magnificent Marvellous Moon Map!
All the children have been on the stage to sing and perform our Christmas play which we are so excited to show you on 8th December! All family and friends are very welcome.