Celebrating Thanksgiving!
25 Nov 2021
Form 1 have been thinking about all the things they have to be thankful for.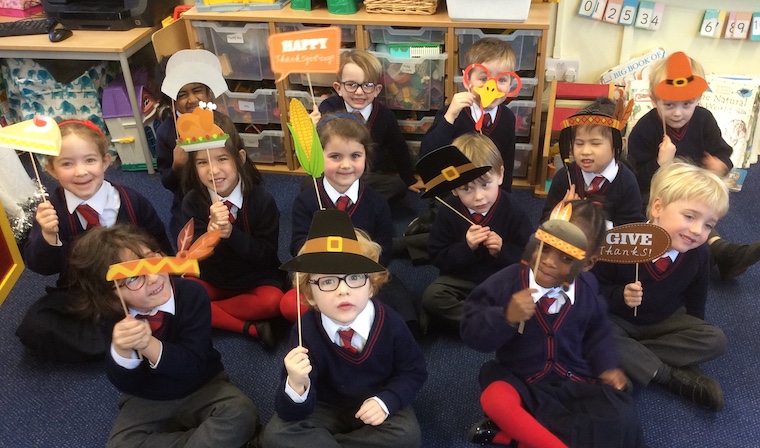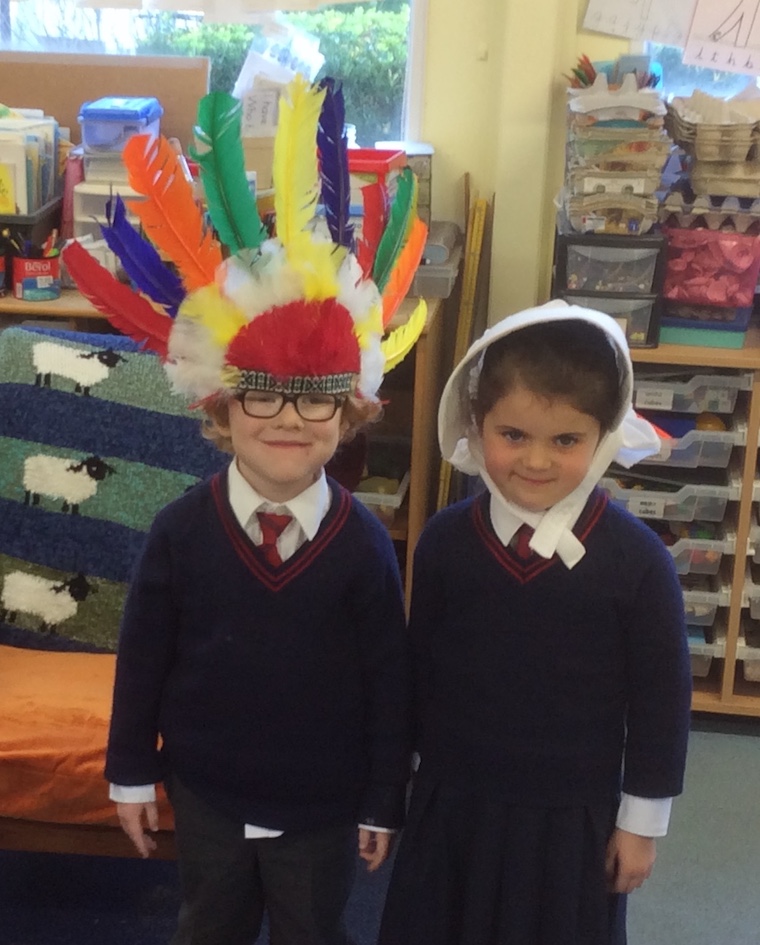 This week (and some of last week) the children have been learning about the American celebration of Thanksgiving. The children had some good guesses about what was meant by the word Thanksgiving, and it became much clearer when I split the word up and changed it around to 'Giving thanks'!
We have been extremely lucky and grateful to have one of our parents come and help Form 1 celebrate Thanksgiving Day every year since their son was in my class. Now he is at the very top of the school, so this was her last visit.
Lots of fun was had as the children learned how this lovely celebration first started many years ago with the arrival in America of the Pilgrims on the Mayflower, which some children recalled sweetly as being the 'Wafer' and the 'Cauliflower'!! (I love my job!).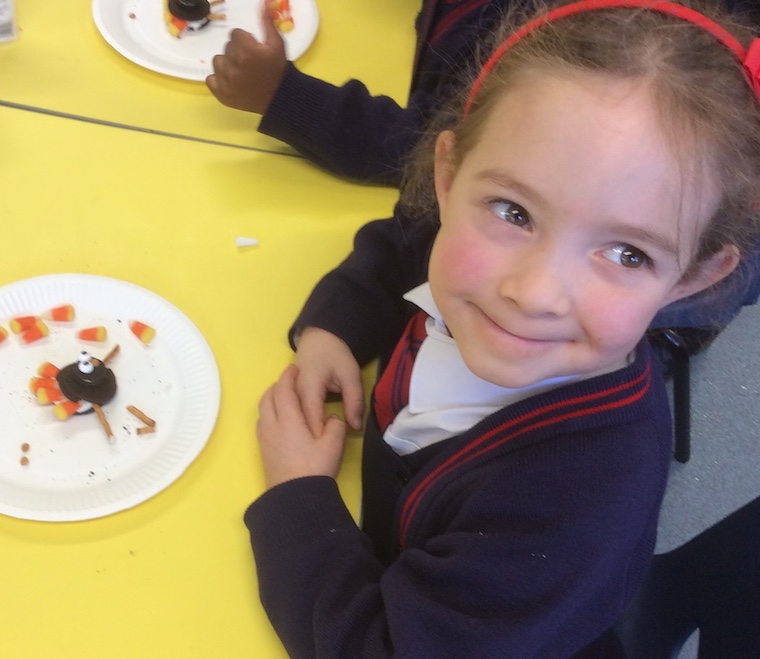 As you can see they had turns trying on a Native American headdress as well as a Pilgrim's bonnet. They also learned how Thanksgiving is celebrated nowadays and, as with most celebrations, they heard how families get together to enjoy a big meal which has a turkey at the centre of the table. With this in mind, our American parent showed the children how to make an Oreo 'turkey' which they absolutely loved creating (and, I am sure, eating when they got home!).
The children were also shown a snippet from the exciting Macy's parade and had fun identifying the huge character balloons that drifted past on the screen. A massive thank you from us all to this generous parent who has brought such fun as well as lots of learning with her resources to the class every Thanksgiving Day.
I have also included some photos from Form 1's assembly last week when, in anticipation of Thanksgiving, they all drew a picture and wrote what they were thankful for. This ranged from sweets to mummies and daddies, as well as the family dog.
With turkey still taking centre stage, the children made some colourful pictures while making very realistic 'gobbling' noises. I think they were quite surprised that with such a celebration taking place - which seemed a bit like Christmas to them - there were no presents exchanged. Instead, one of the traditions they learned about was that after every Thanksgiving meal, all those present would sit around the table and tell everyone what they were most thankful for.
Following suit, with the tables pushed together to have our snack, afterwards we all took a turn to say what made us feel thankful. There were some lovely ideas and the children had fun drawing and writing their 'Thankful Thoughts' down on paper. We all decided that we were very lucky and had much to be thankful for.