Lights, music, action!
09 Dec 2021
What a very, very exciting week it has been in Transition!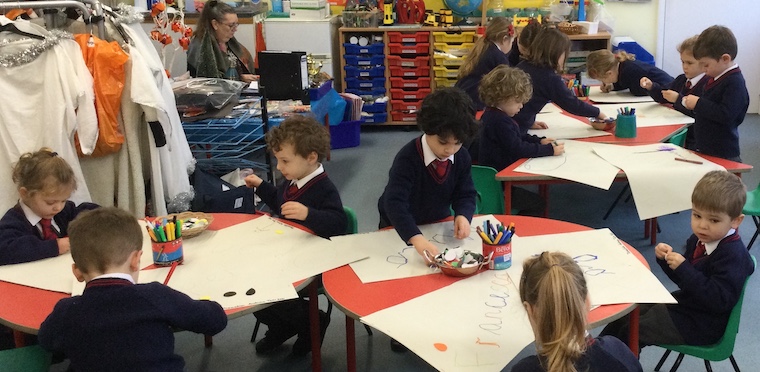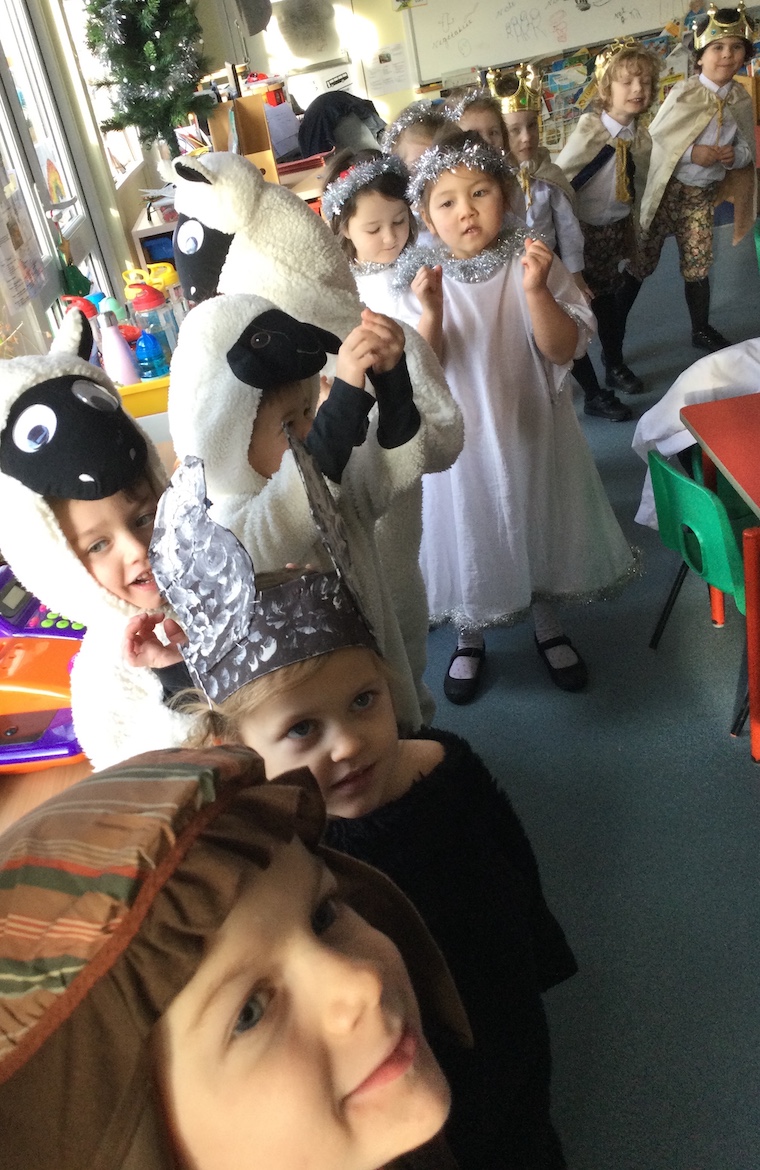 The children have derived great pleasure from our class Christmas tree and advent calendar this week, and it has been lovely to have our snack, watching the twinkling fairy lights on the tree and hanging in our windows. We even sang our way through The Twelve Days of Christmas, inspired by one of the books brought in for Show and Tell!
During the week, we had the privilege to watch the Christmas play dress rehearsals of other classes and then we donned our costumes and performed our own play to the whole school and all the teachers (you can see pictures from our performance here). The following day, we performed the real thing to our parents and families. And what a fabulous production it was!
The children from Transition, together with Form 1, made us all extremely proud with their performance of The Grumpy Innkeeper. From putting on their costumes with minimal help, remembering where to sit and stand, recalling their lines and singing and smiling their little hearts out, they all did an amazing job. Every year, Mrs Nelson and I never fail to get caught up in the atmosphere, as the Transition classroom gets filled with excited angels, sheep, an ox, shepherd and pages. This year was no exception! The children went on to confidently put on a Nativity play to remember! Well done to everyone. As a memento, the children will shortly be bringing home calendars for 2022, which include a photo of them taken just before the Nativity play and personalised with Christmas sparkly bits.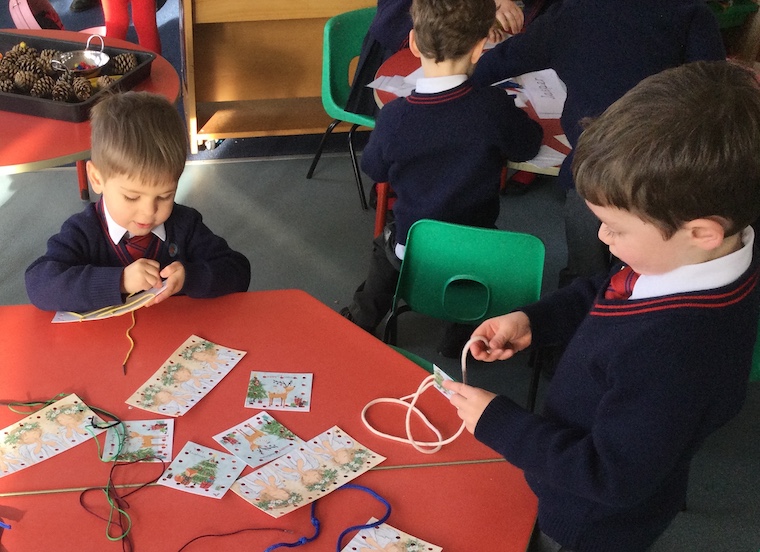 As well as all this excitement, we have continued with our more usual activities in class. Children continue to work with us one-to-one to master their letter sounds and reading. As a whole class, we have focused on the letter sound 'v', with superb suggestions of volcano, vet, vegetables, vote, van, vase and Venus, to name but a few. The class have produced incredibly detailed drawings to match. We shall watch this class of artists with great interest as they move up through the school.
Finger Gym activities have seen the children using tweezers and tongs to pick up the small coloured pom-poms, pushing them carefully into the spaces of a pine cone to resemble mini Christmas trees. They also took great time and care peeling the backs from the coloured, foam shapes, with which they have decorated their giant envelopes. These will be coming home to you early next week, packed to the gunnels with lovely work completed during the Autumn Term. I hope you enjoy looking at it all with your child and that they in turn enjoy explaining everything to you!
Wishing everyone a very restful weekend in this final run up to Christmas. Don't forget to wear party clothes for our Christmas party next Tuesday and a Christmas jumper on Friday!