Marvellous me!
13 Jan 2022
Our topics this week in Robins were Settling In and Marvellous Me.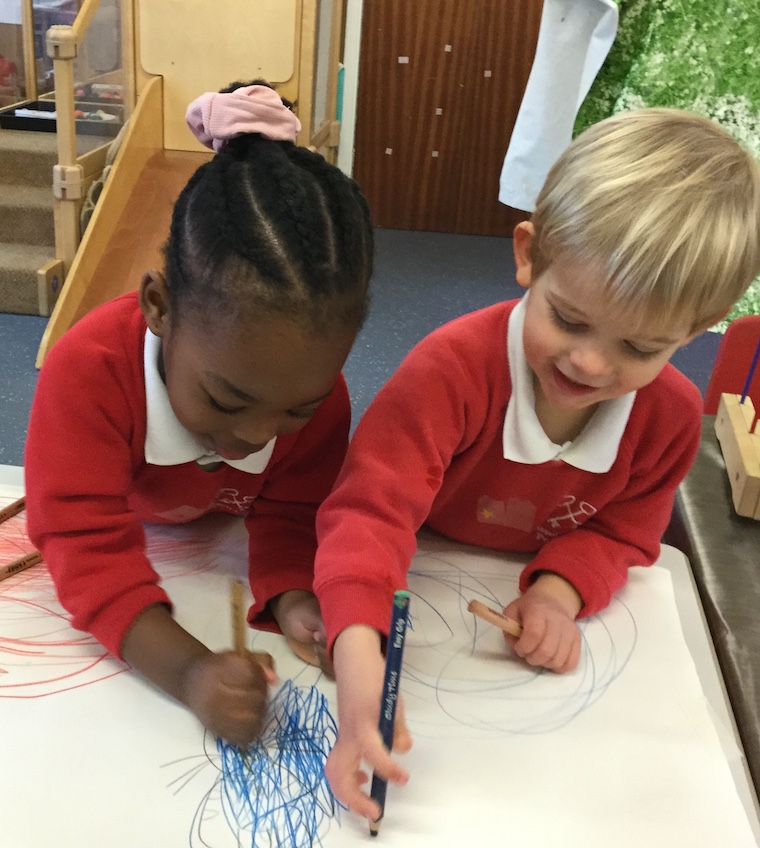 Welcome to the Spring Term. I hope you had a lovely Christmas break. Our existing Robins have been very welcoming to their new classmate, and it was great to see them sharing the resources with each other.
As part of our topic, we discussed the poster on our Talk for Learning board. The children chatted about independence during carpet time. It was lovely to hear that some can brush their teeth and comb their hair independently. Encouraging children to be as independent as possible is something we focus on in Robins. With this in mind, the Robins have been tidying away toys, sweeping the floor and changing into their wellies all by themselves.
In connection with our Marvellous Me topic, the children used toothbrushes to clean the laminated teeth. They did some fantastic brushing and the end result was…shiny teeth!
I place a big emphasis on the outdoor environment as it promotes curiosity and imagination. The children had lots of fun running around the school field. They even managed to find some footprints in the sandpit. On the way back from the field, we explored the woods and the Robins had great fun walking through soggy leaves and squelchy mud.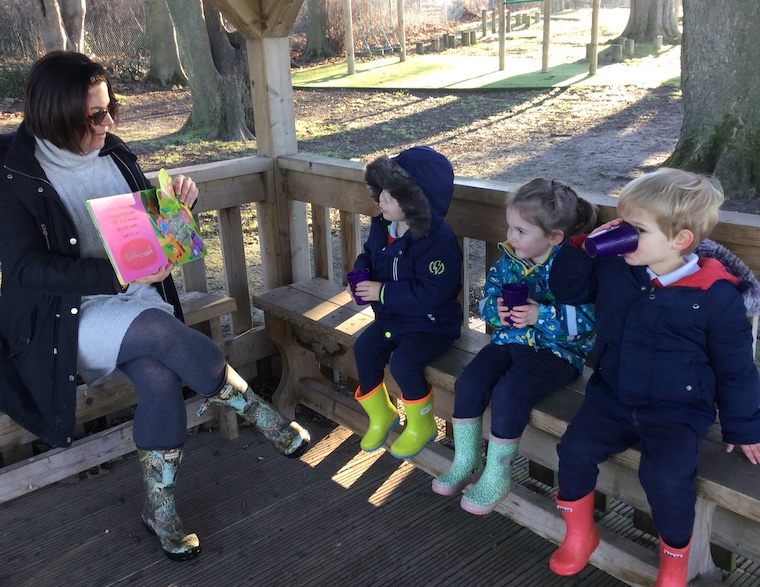 After this, we had a race through the wishing tree. Using our looking eyes, we noticed that something had been nibbling our pumpkin, which we placed in the front garden over the Christmas break. The Robins thought it might be the cheeky squirrel that eats the seed from our bird feeder.
On Thursday we decorated biscuits with the children's favourite toppings and icing. The Robins tried their best to spread icing on their biscuits using the back of their spoon.
It has been lovely to have the older children visit us again. Our Robins enjoyed playing in the home corner with them, making lunch for all their friends. I am not sure who had the most fun! After our music session with Miss Norford, we changed into our wellies before exploring the school grounds, and finished with a nice cup of hot milk to warm us up as we sat on a bench overlooking the North Downs…perfect!