Our week with the bears
20 Jan 2022
What a wonderful week Nursery have had playing in the sunshine together!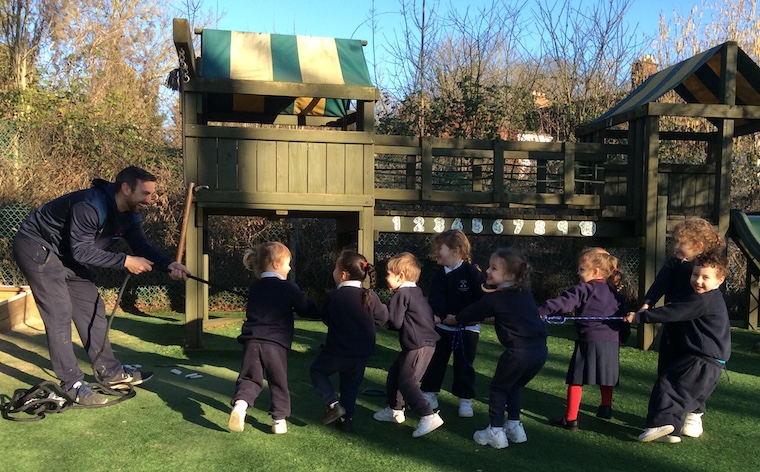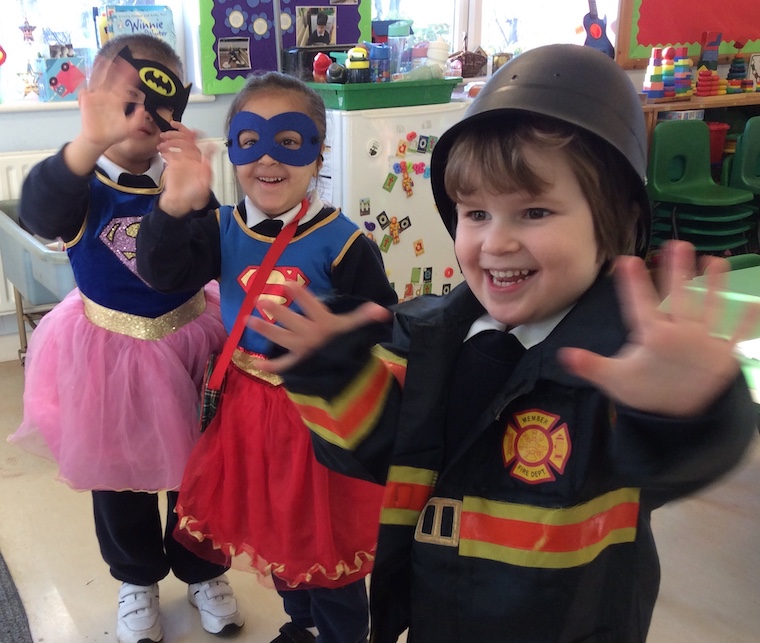 As usual when our story of the week is Goldilocks and the Three Bears, there have been porridge oats everywhere! The children made porridge for the bears and for cheeky Goldilocks too. We looked at sizes of the bowls and spoons, deciding which bear would use which for their porridge.
The children drew some amazing pictures in their Special Books of their favourite part of the story - from Daddy Bear to steaming bowls of porridge!
All the children decorated their own bear mask. These are on our display board for everyone to guess which bear is which. They used scissors to snip and cut out pictures of Goldilocks and the three bears to make stick puppets to retell the story - so we hope they have been telling you all at home.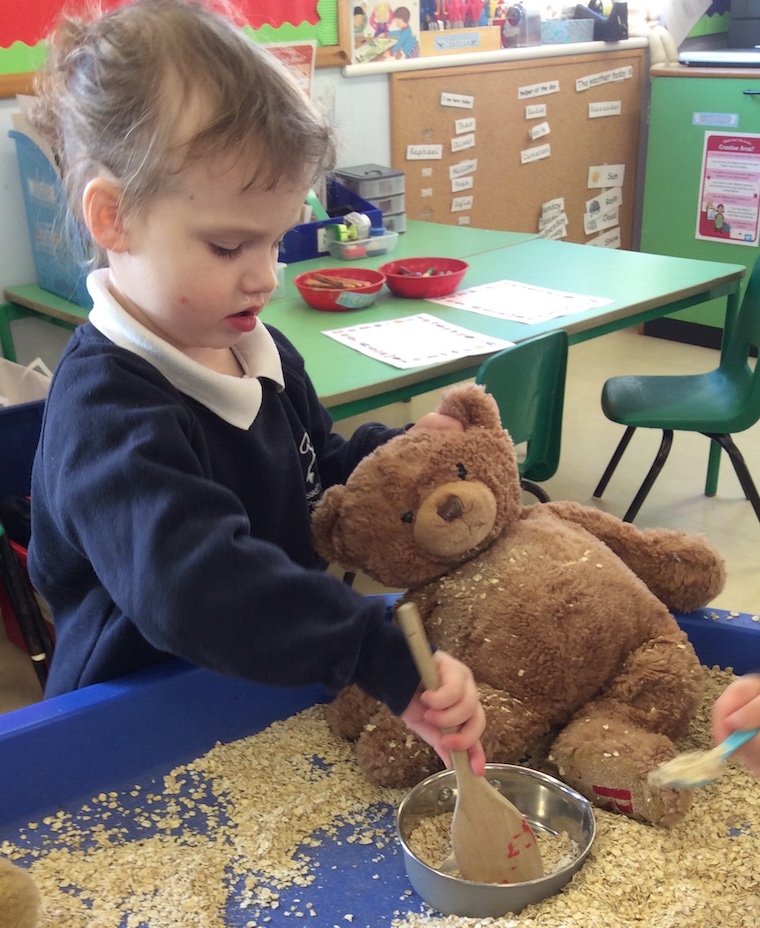 The children built homes for the bears using bricks and blocks which entailed a lot of careful balancing to ensure the bricks were stable. Even so, many very tall buildings ended up crashing onto the table and floor! Finally, we made sticky Goldilocks flapjacks by melting butter, syrup and sugar and mixing in lots of oats - we hope you had a taste!
We have spent lots of time playing in the garden with our favourite toys. A long piece of rope provided lots of fun playing tug of war and threading it through the bench! Mr Phil joined in one afternoon when he was trying to fix our swing! We are looking forward to lots of fun with boxes next week for our story of Big Box, Little Box.