Oodles of noodles
03 Feb 2022
Topics in Robins this week were Environmental Awareness and Chinese New Year.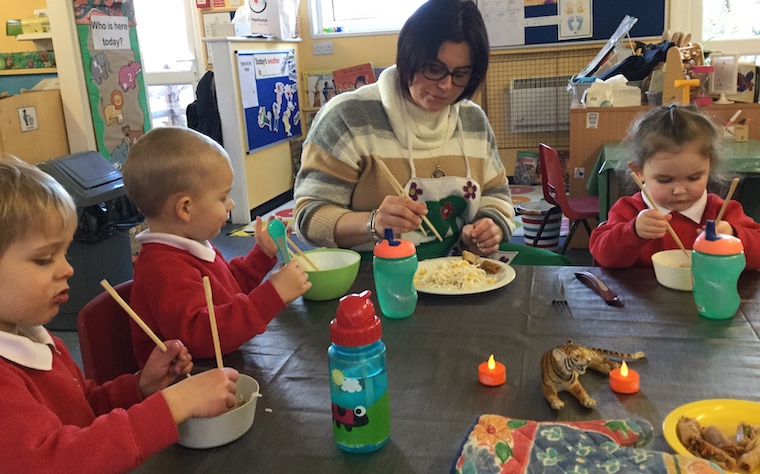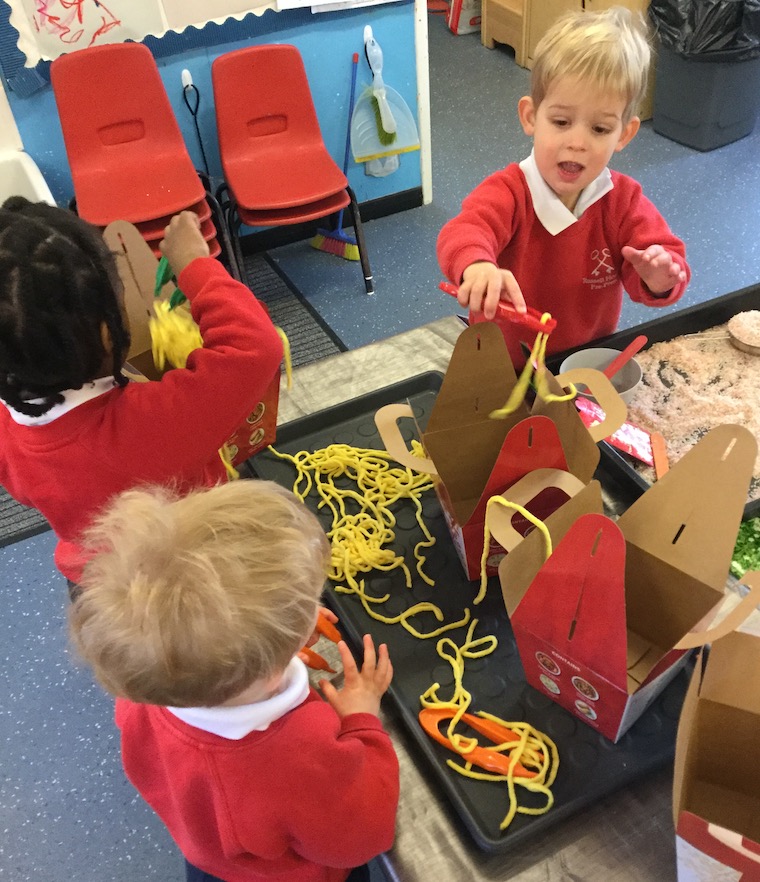 We started the week learning about how to help our environment. We watched a video on recycling and then played a matching game, discussing which objects go in the correct bins. One of our Robins brought in a fantastic recycling story from home. We shared this during snack time and the children answered questions relating to recycling.
As part of our Chinese New Year topic, we enjoyed discussing the picture on our Talk for Learning board. The children remembered that 2022 is the year of the Tiger. We looked at all the animals and discovered most of the Robins were born during the Year of the Pig. We then had cinema time to watch a CBeebies Chinese New Year video. The children enjoyed filling their red lucky envelopes with chocolate coins. I think the Robins did extremely well not to be tempted to eat them! They also took home some chopsticks and a fortune cookie.
The rice sensory tray has been very popular. The children enjoyed filling and emptying various containers. I always try to reuse plastic and card around my house, so I brought in some Chinese boxes for the children to use with their noodle sensory tray. The Robins did a fantastic job, using their tweezers to pick up noodles and place them inside.
The Robins love feeding the birds. We have been saving our fruit waste as a delicious treat for our feathery friends. We were super surprised when we sat down for our snack and saw the cheeky squirrel nibbling a piece of apple.
We finished the week with a lovely walk around the school grounds and of course, a yummy hot chocolate as a special treat!