Our trip to Parliament
10 Feb 2022
Form 7 describe their visit to the Palace of Westminster this week.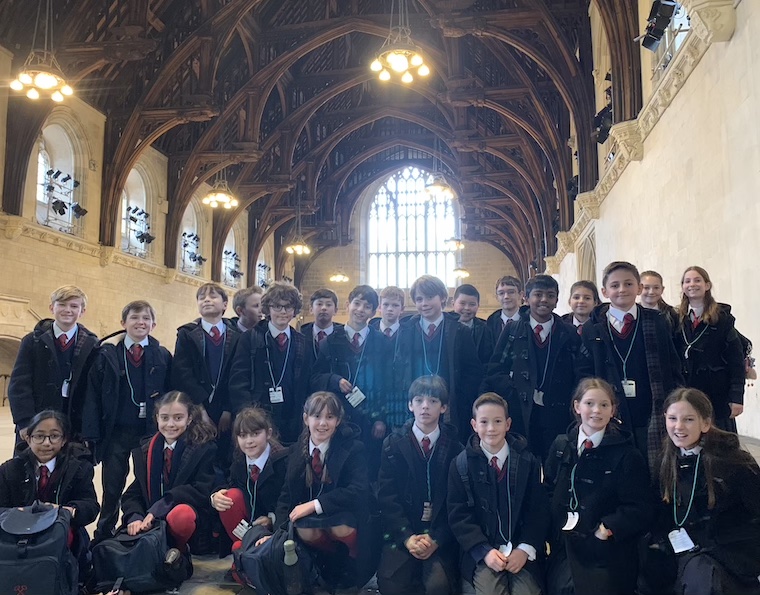 As we headed to the station, many of us were bubbling with excitement. We arrived in London at around 10 o'clock and went to the security check, picking up some cool lanyards. We watched a short film on the history of Parliament which was very interesting. Lots of us took notes.
The first room we visited was the Queen's Robing Room in the House of Lords. There was a beautiful throne and many pictures of previous monarchs sitting on it. The whole room was decorated in red and gold as a representation of the Lords.
The next place we visited was one of the rooms where the Lords prepared for the afternoon's activities.
There were piles of research done for the Lords to read through for later debates. Then we moved into the House of Lords Debating Room which was embellished with red and gold.
The House of Commons was next, and was very interesting. It was strange to see a place in real life that we have seen so often on television.
We really enjoyed learning about how Parliament works and our visit brought it all to life for us. Thank you to Mr Plant and Mrs Knight for the excellent trip.