Traditional tales and golden treats
25 Feb 2022
Our topic this week in Robins was Traditional Tales. The children enjoyed reading some fabulous classic stories, such as: 'Goldilocks', 'The Three Billy Goats Gruff', 'Jack and the Beanstalk', 'Little Red Riding Hood' and 'The Three Little Pigs'.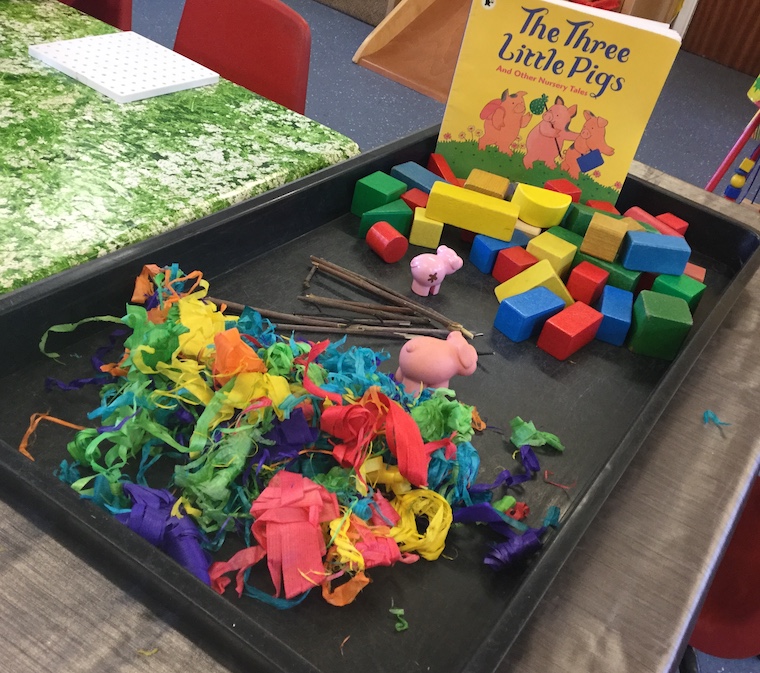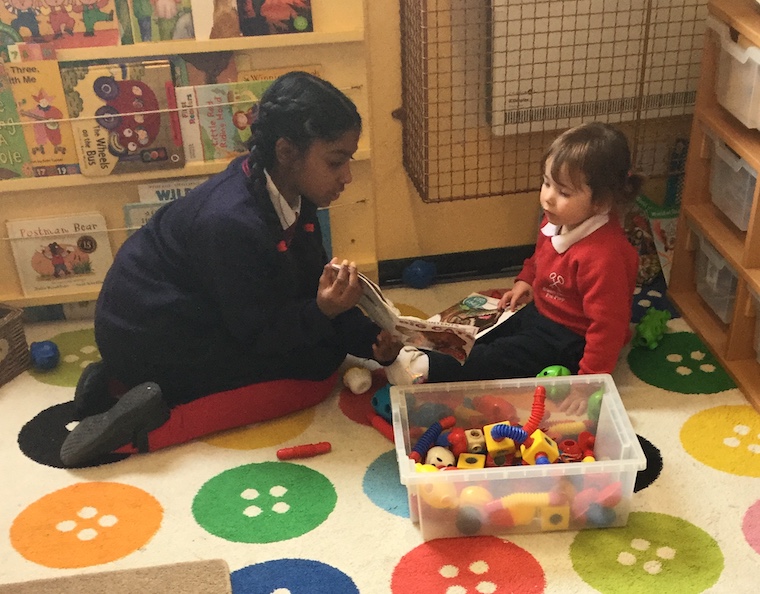 The Robins started the week reading the story about the cheeky 'Big Bad Wolf'. The children enjoyed a walk around the school grounds to collect sticks for the stick house. They took turns to add glue and then each child carefully added some sticks.
Continuing with our topic, we made some delicious golden flapjacks. We spoke at length about the ingredients and the Robins used some fantastic describing words. The children took turns to add porridge oats and raisins to the mixing bowl. We then added the warm special mixture (butter, golden syrup and sugar). One of our Robins said it looked like oil which was a great observation as it actually looked very similar. We switched on our 'good listening' ears as the mixture was added to our dry ingredients. Everyone enjoyed mixing everything together and afterwards we transferred it to the cooking tin.
We asked the children whether the flapjacks should go in a hot place or a cold place to cook. It was great to hear them say "Oven". After reading the story 'Goldilocks', the children enjoyed making 'porridge' for the 'Three Bears' and they had fun filling and emptying little red bags. They also used a variety of different-sized spoons. This activity promoted problem-solving through fun, which was great.
We finished the week with our PE session in the Russell Hall. It was fantastic to see the Robins take off their shoes and socks all by themselves. They also remembered to tuck their socks inside their shoes. Well done, Robins!