Colourful capers
25 Feb 2022
What a brightly coloured week it has been in Transition! From talking about how rainbows are created, to looking at photographs of real rainbows, to colouring in rainbows…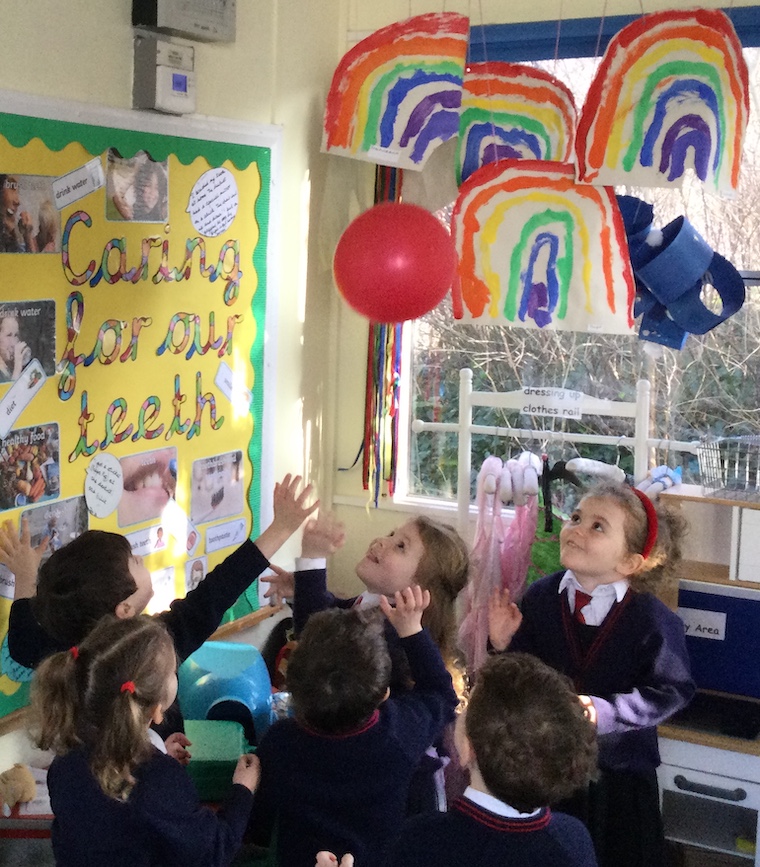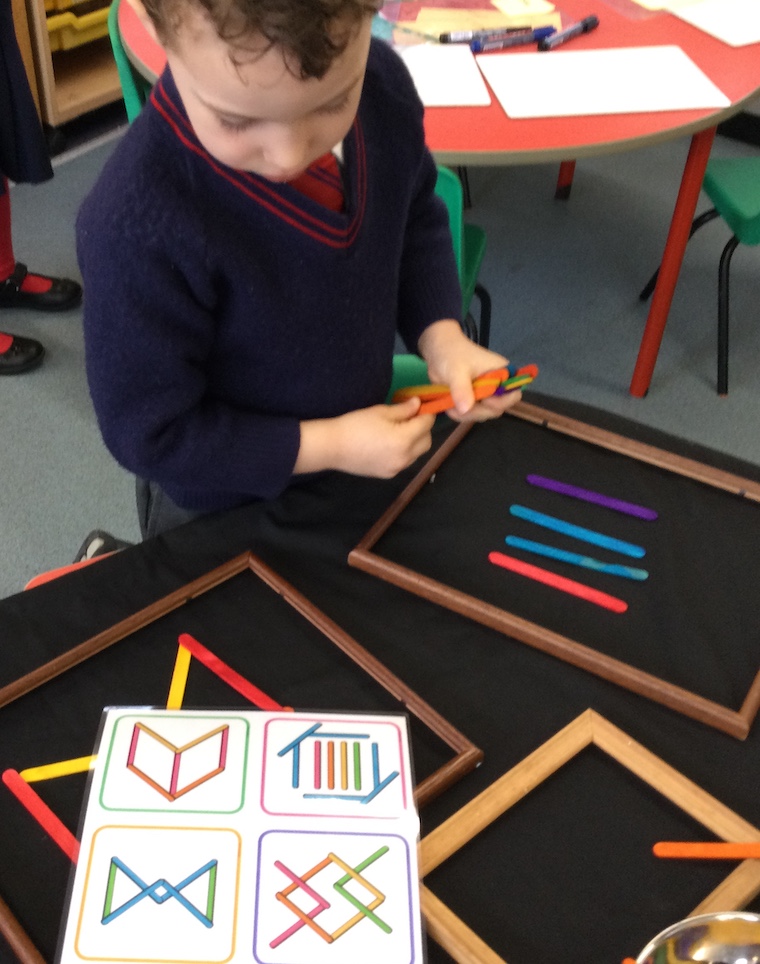 We went on to painting our own, large, vibrant rainbows, which are now cheerfully brightening up two of the corners of our classroom. The children enjoyed using big arm movements to create their arc shapes and they were able to create their paintings with minimal support. This, of course, prompted us to sing the song 'I can sing a rainbow.'
More activities have taken place with our 'ten green bottles' this week. Not only have we been looking at the numerals from 1 to 10 on the bottles as we sing the song, but we have also been differentiating the various shades and hues by discussing 'light' and 'dark' and 'bright' and 'dull' colours. We have also learned two new colour words: beige and turquoise.
We even went on a 'Colour Scavenger Hunt' around the classroom, marking off as many different coloured objects as we could find. The children enjoyed it so much and we continued our learning outside. Although we had been struggling to find many orange coloured items in the classroom, we quickly spotted some bright orange pansies hanging on our garden fence, which some of the children had planted back in the Autumn!
There was a big focus on shapes this week too, using the brightly coloured lolly sticks to follow patterns and create some of our own within the picture frames. It was a very exciting midweek morning when Mrs Carn kindly gave us some multi-coloured balloons! To shrieks of laughter and delight, we played a few rounds of 'Keepy Uppy' with them and even a game of 'Pass the Balloon'.
Finger Gym activities have involved identifying the correct key with which to open the numbered padlocks, with the children subitising the number of dots on each keyring.
This week's letter sound is 't', so we have had plenty of imaginary tennis games, while making the 't,t,t' sound. The children thought of so many words starting with this sound.....terrific! Of course, we were delighted to see that 't' is for teacher, who has a nice smile! Don't forget that best of all, 'T' is for Transition!