Books with a side of ketchup
03 Mar 2022
Form 4 enjoyed taking part in all the various book week activities and arrived in a wonderful array of costumes to mark World Book Day itself.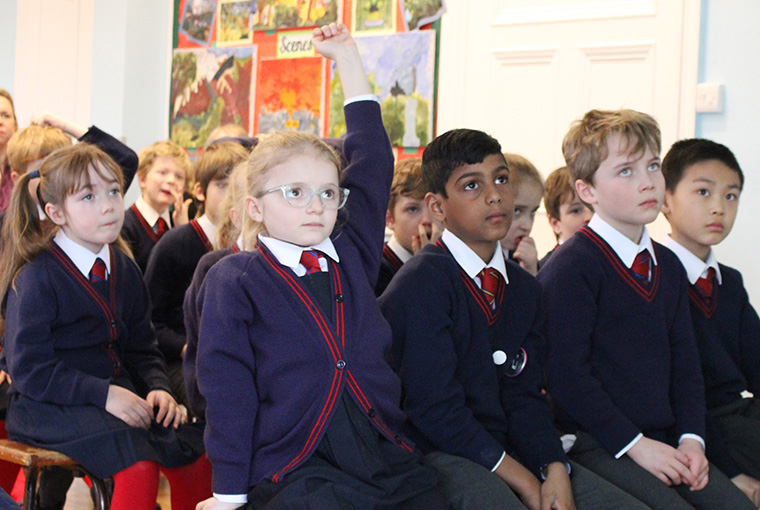 They had many questions for Fleur Hitchcock and competed well against each other during the house book quiz.
Maths has been focused on division, which can be a tricky concept, but the children are working hard to use efficient methods to answer larger calculations. They've also applied their methods to problem-solving activities.
In science, they looked at the changes between liquids, solids and gases. They also repeated their great liquid race from the previous week but still could not get the ketchup to move!
We looked at the key features of a church in humanities and rehearsals for the play have begun in the hall.