Growing and planting
10 Mar 2022
Our topic this week in Robins was growing and planting.
We started the week with the story of Jack and the Beanstalk. The Children enjoyed talking about the magic beans and the not-so-friendly giant. We planted our own beans but instead of soil, we used cotton wool and transparent bags. This will enable us to observe the changes and have a closer look at the roots using the magnifying glasses. Our beans might take a while to grow, so we'll keep you updated on their progress and whether we can succeed in growing our own beanstalk!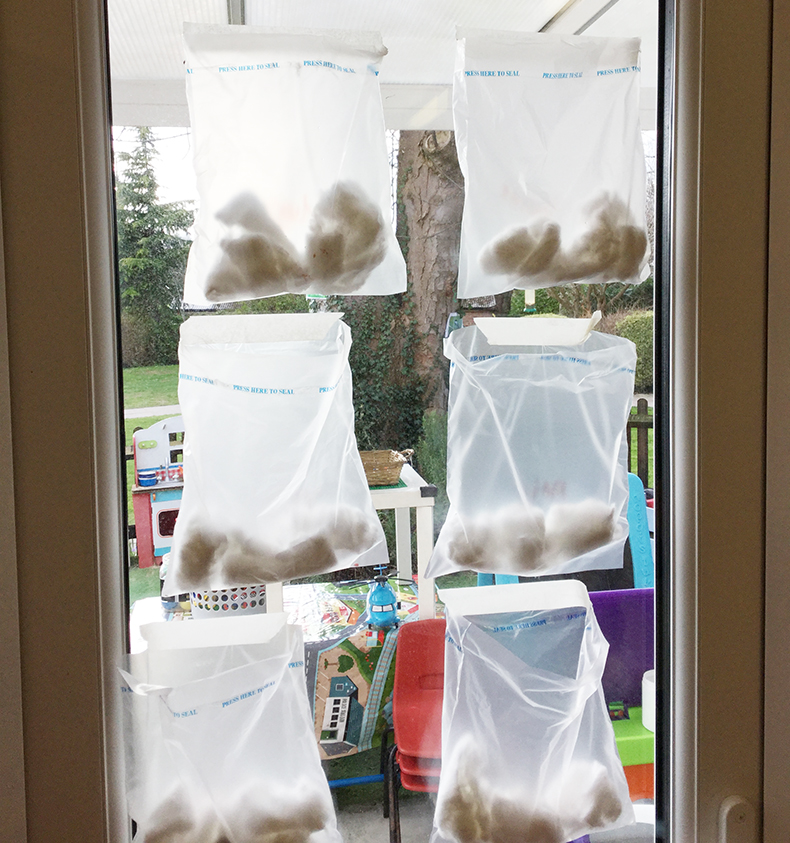 Continuing with our topic, we enjoyed looking at the gardening words and pictures on our Talk for Learning board. It was lovely to hear some of the Robins remember things which plants need in order to grow. The children thoroughly enjoyed using the plant spray bottle to water the plants. It was very popular and the children took turns with their friends so that everyone was able to have a try.
This week we made a lovely garden salad. We spoke about the different types of vegetables and which one was each child's favourite. The salads certainly looked very colourful and incredibly crunchy.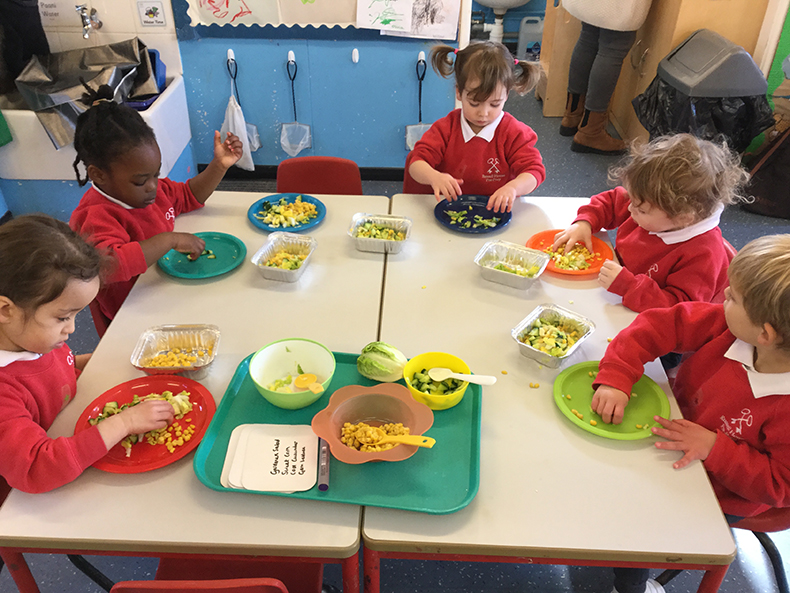 We visited The Farm and fed the cheeky chickens. This time we took a yellow spoon and placed the food on top and then pushed it through the fence. The chickens pecked the food until it fell off the spoon. The Robins found this very funny! We noticed that there are some spring onions growing and some broccoli plants growing at The Farm.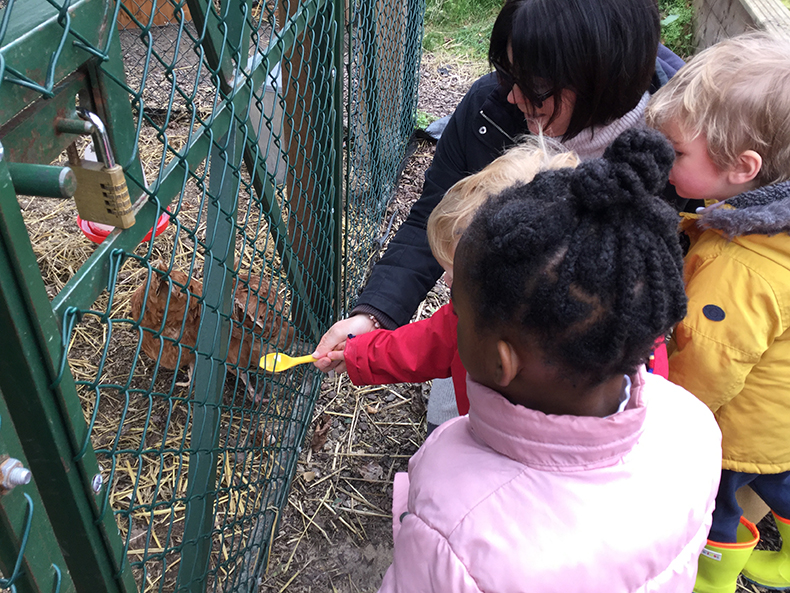 As a special treat, we packed our bag and all our yummy snacks for a tasty picnic at the outdoor classroom. Form 6 gathered round as we read a story about some wild animals. Afterwards, we enjoyed a hot chocolate treat.