Green fingers: GO!
10 Mar 2022
As part of Form 6's PSHE topic Growing Your Own, the pupils have been visiting The Farm this week to prepare the area for the new crops that they are currently nurturing in the science glasshouse.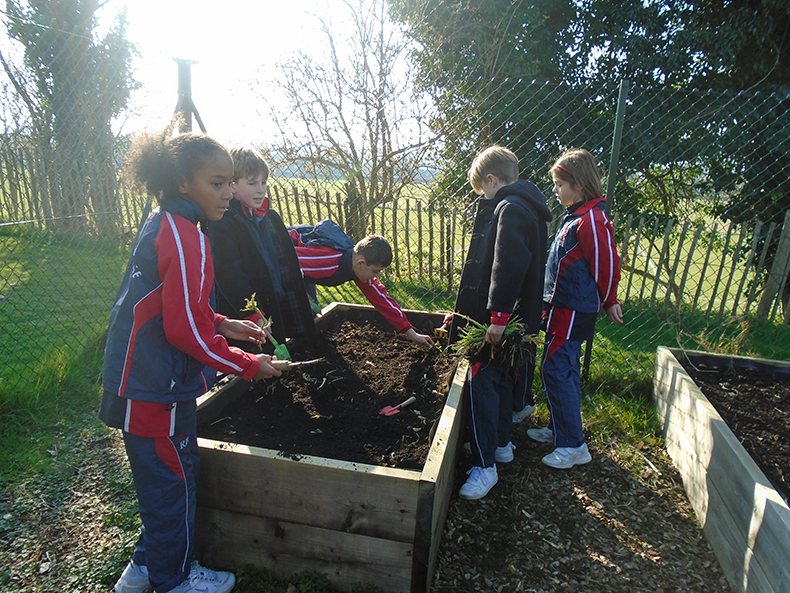 Working alongside the eight new chickens, Form 6 have cleared away all the dead crops and turned the soil to ensure that the surface tilth (a fine soil surface) guarantees good contact between seed and soil. This allows the moisture to be more easily absorbed.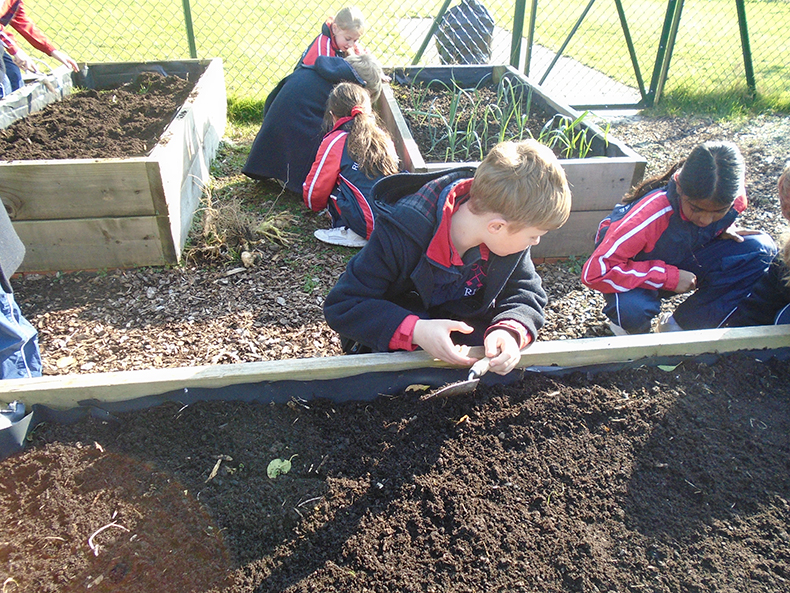 The children have also been weeding the vegetable beds and clearing the pond of blanket weed, offering the best habitat for the local frog population to grow.