The great worm search
18 Mar 2022
Form 4 have enjoyed several outdoor activities this week as part of Science Week.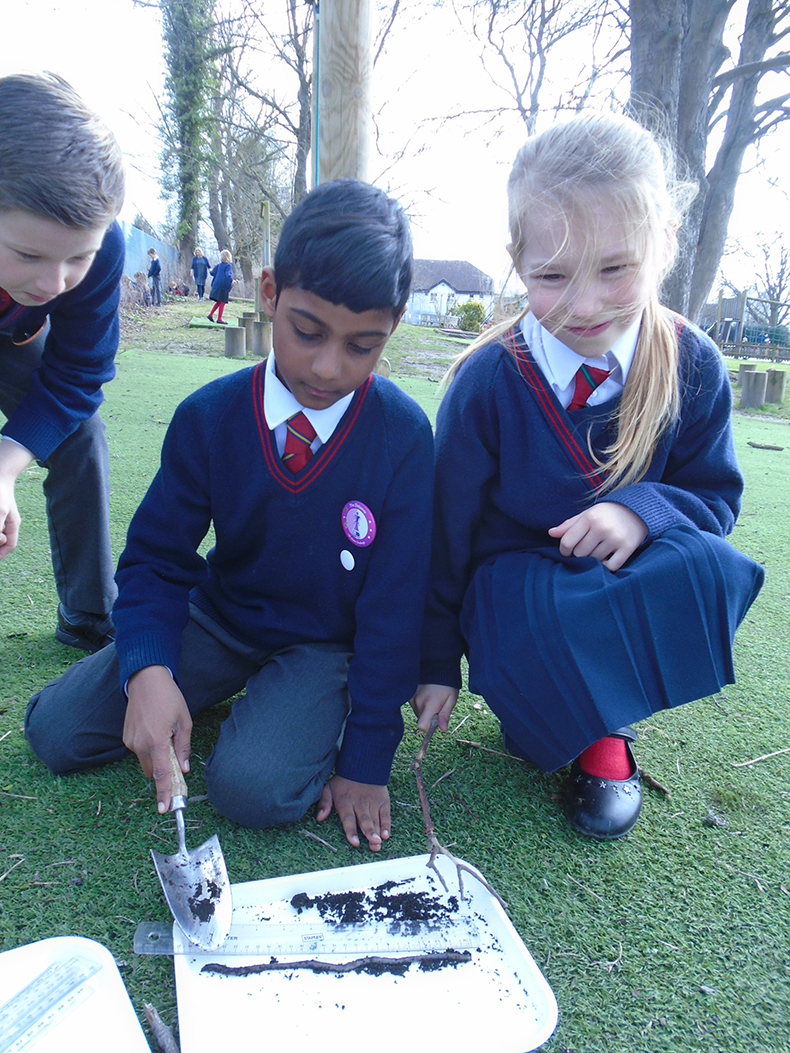 The theme this year is growth and they focused on how worms and trees not only grow themselves, but also help other things grow. They found several worms around the school and managed to measure and identify some of them. The largest was almost 30cm long!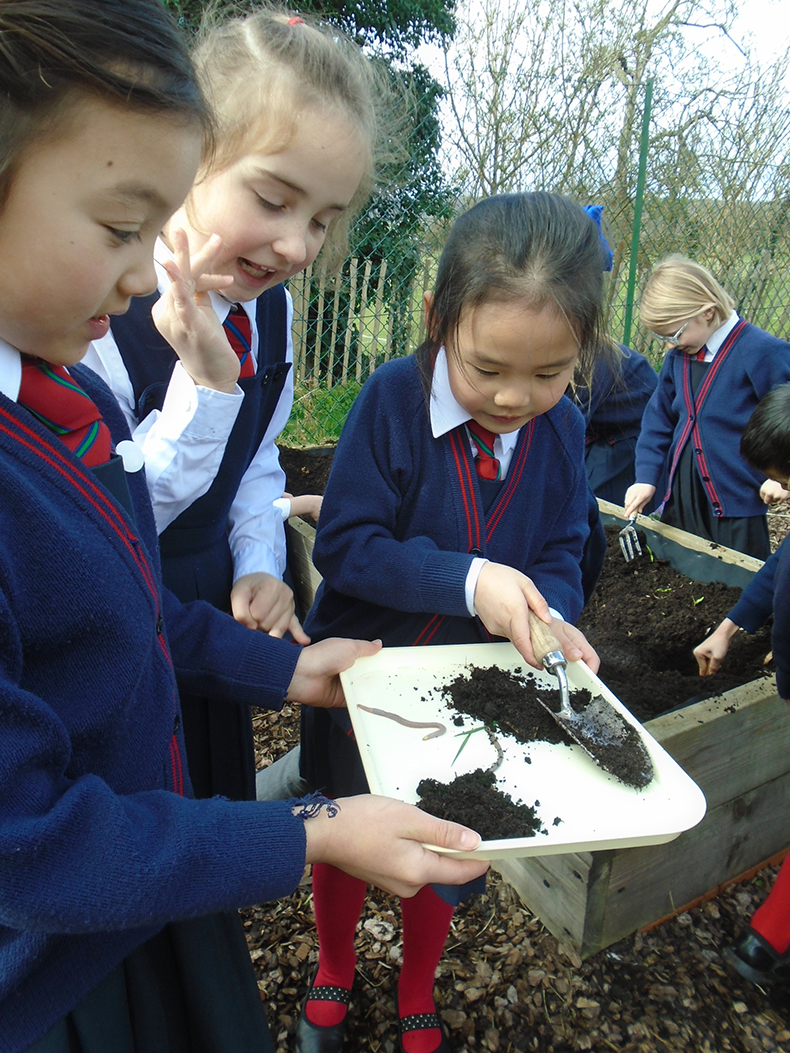 They then looked at the many trees in the paddock and searched carefully to find a vast array of insects within the roots and bark. They also found many other plants growing on or around the tree. There were attempts made to age various tree stumps by counting the rings, but it was very tricky to see them all and count accurately.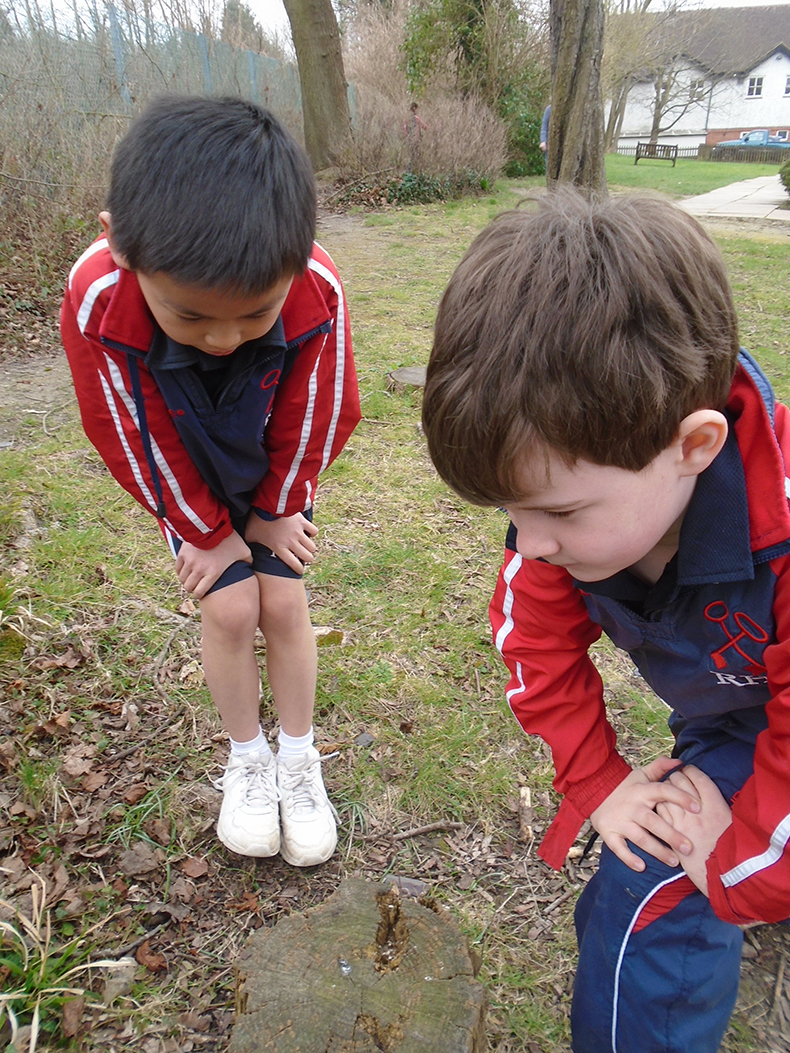 Maths has continued with time and the children particularly enjoyed a computer program where they had to tell the time as quickly as possible in order to race giraffes around a track.
The children have also found time to practise their play and have particularly enjoyed using the props and wearing their antennae this week.