Television and our tomorrow
25 Mar 2022
Creativity and contemplation aplenty in Form 7 this week.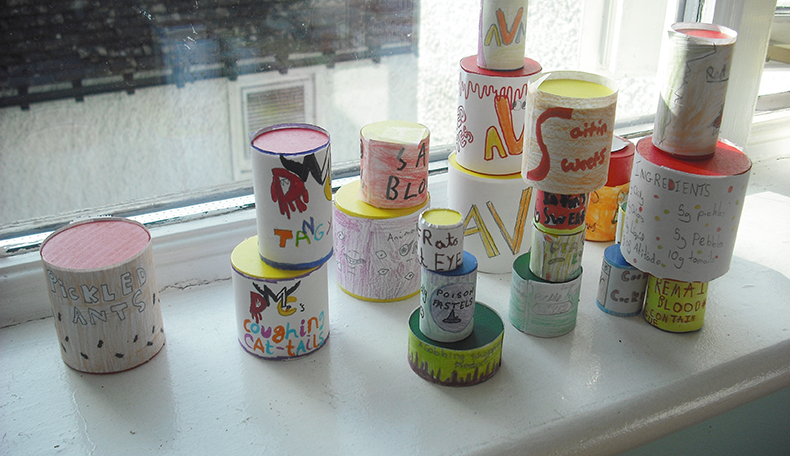 Careful measurement, cutting and sticking have been the name of the game in maths over the past couple of weeks. The class has been looking at nets of 3D objects and they designed their own cylindrical food tins in various sizes. They enjoyed melding their art skills with maths, designing eye-catching packaging for such delights as Toenail Soup, Cooked Cockroach and Poison Pastilles. They have also been working with circles and creating beautiful patterns, using only straight lines within their circles.
The class has also begun preparation for the Public Speaking Competition next term, investigating the issues which might affect 'Our Tomorrow'. They have been looking at the different types of writing, deciding whether their speech will be persuasive or discursive. A debate based on whether television is a waste of time or a valuable asset resulted in a landslide victory in favour of television. However, there were four votes for 'waste of time' and four who abstained. Many agreed that when the option of a middle ground of moderation was offered, that there are many advantages as well as disadvantages to television watching.