Magic beans and giants
27 May 2022
There have been a lot of fee fi fo fum's in Nursery this week as the children listened to the story of Jack and the Beanstalk. Of course, we have read lots of other giant stories including Shh, The Smartest Giant in Town and Lullybyhullaballo, as well as the story about Jasper's Beanstalk.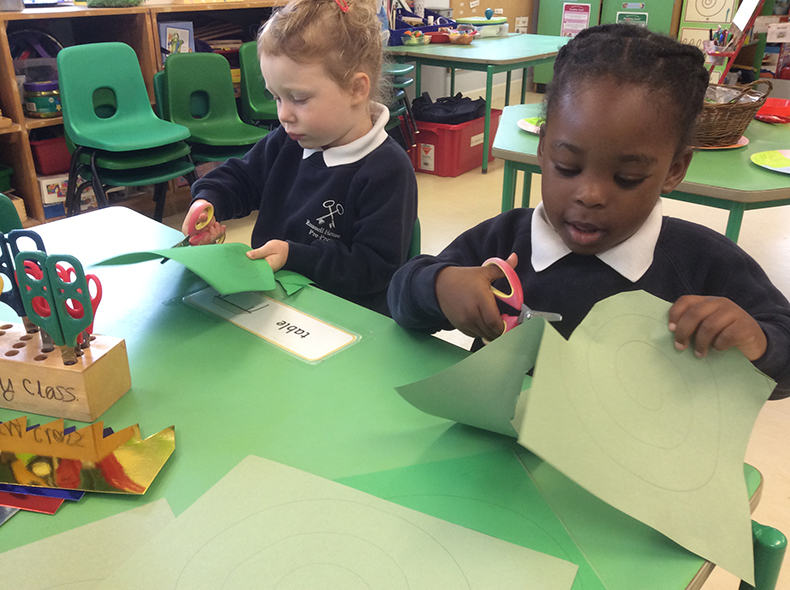 The children practised their scissor skills by cutting spiral shapes for our very own beanstalk and they planted their own magic beans to grow their own beanstalks at home (this was also part of the school Environmental Awareness Week for growing and looking after our plants).
There was a lot of quiet and concentration when the children built their Cheerio beanstalks by carefully threading the Cheerios onto a stick - and of course lots of tasting too! The children enjoyed pouring water and food colouring into the jars and adding celery to watch the colour grow up the celery - unfortunately the celery is not very colourful, but it was a fun activity to do. Definitely a stronger food colour next time!
This week has been full of celebrations for the Queen's Platinum Jubilee, so the children have become kings and queens by making their own crowns and streamers to celebrate the exciting occasion! Queen's cupcakes were made and iced and we hope you all had a little taste too.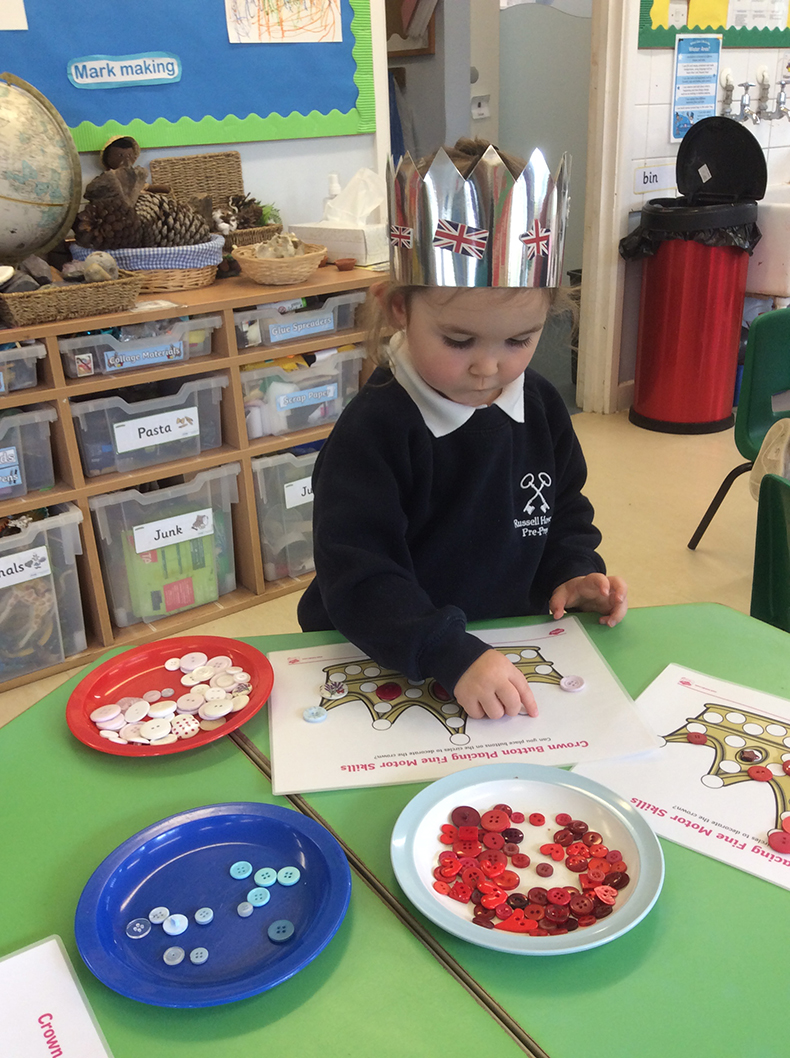 Red, white and blue buttons were placed onto the laminated crowns, fit for kings and queens, and some children made their own Union Jack flags using the red white and blue pegs on the peg boards. They drew some fabulous pictures of the queen in their Special Books - we wish we could show her some of the amazing drawings!
Finally, we have been thinking about the environment this week by trying to remember to turn off the taps and to eat all our fruit snacks to reduce wasting water and food. We wish you a very happy half-term week and enjoy all the celebrations!