Happy pebbles and potions
17 Jun 2022
This week we have been busy learning outside in the beautiful sunshine as well as perfecting our races for Sports Day next Tuesday. Of course, we have been doing lots of things which make us happy just like Anna Hibiscus in our story this week.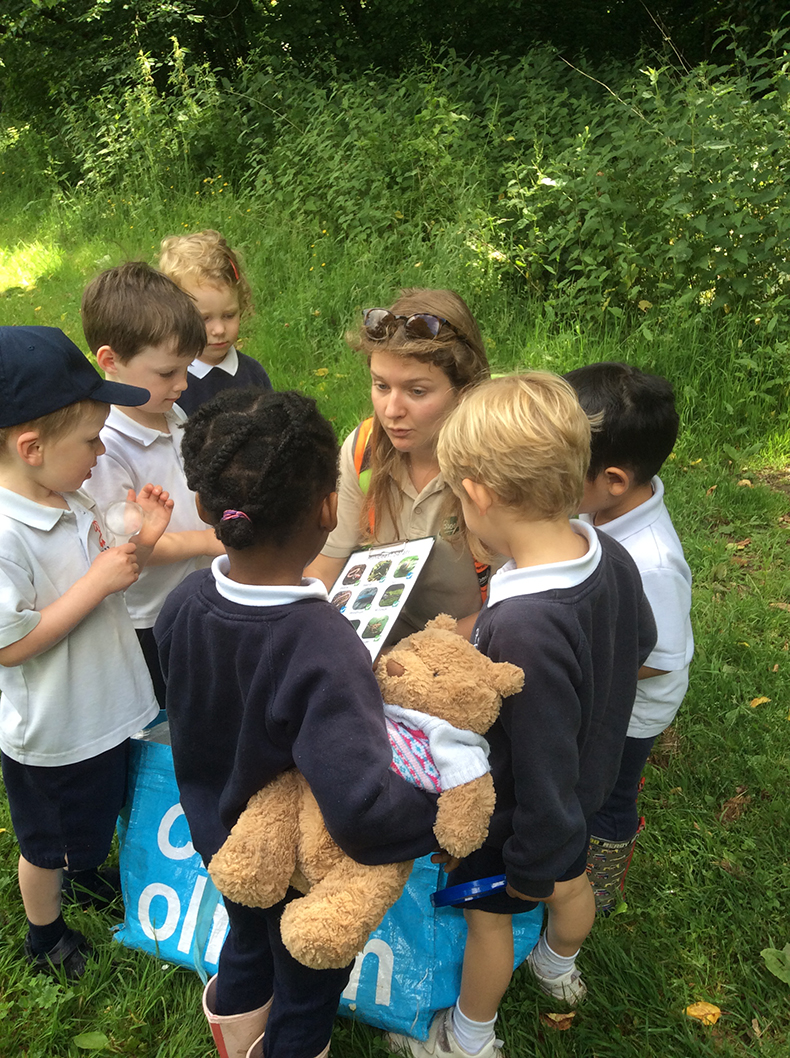 It hardly seems possible that this time last week we were getting ready for our trip to High Elms Country Park and that a whole busy week has passed since then. It was so lovely to see so many of you and to see the children so confident in an unfamiliar setting. Thank you all so much for coming.

The children have loved making potions by cutting and snipping the flowers and herbs into pots and adding water to create happy potions. The children extended their learning by looking around the Nursery garden to see what else they could find including berries, feathers and leaves.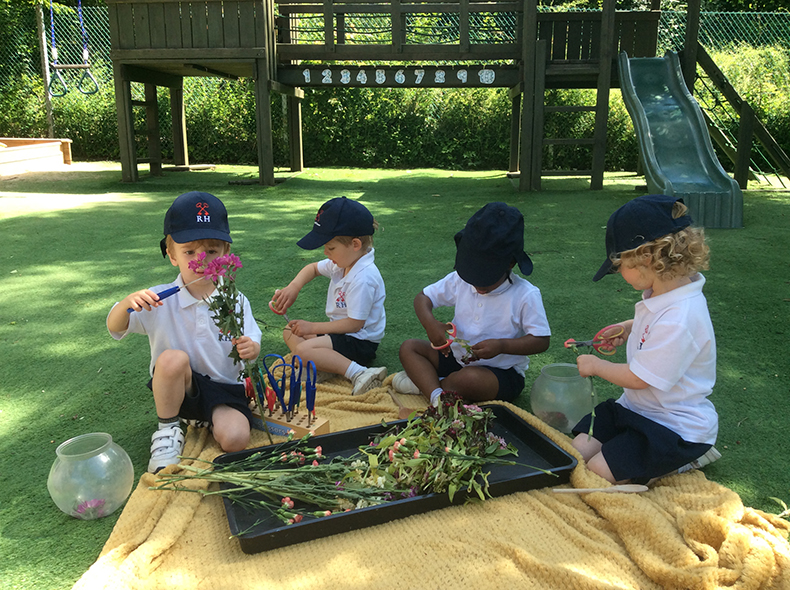 They used their creativity to make patterns, using natural objects such as stones, pebbles, pine cones, glass stones, flowers and herbs. They looked at the expressions on the
emotion stones
to think about when we are feeling sad, excited, grumpy and happy.
The children made their own face masks and we spent time together looking at different colours of our hair, skin and eyes and the features of our faces. The children also drew happy faces in their Special Books talking about what makes us happy. There were some really lovely thoughtful ideas from the children and we did have one grumpy face too!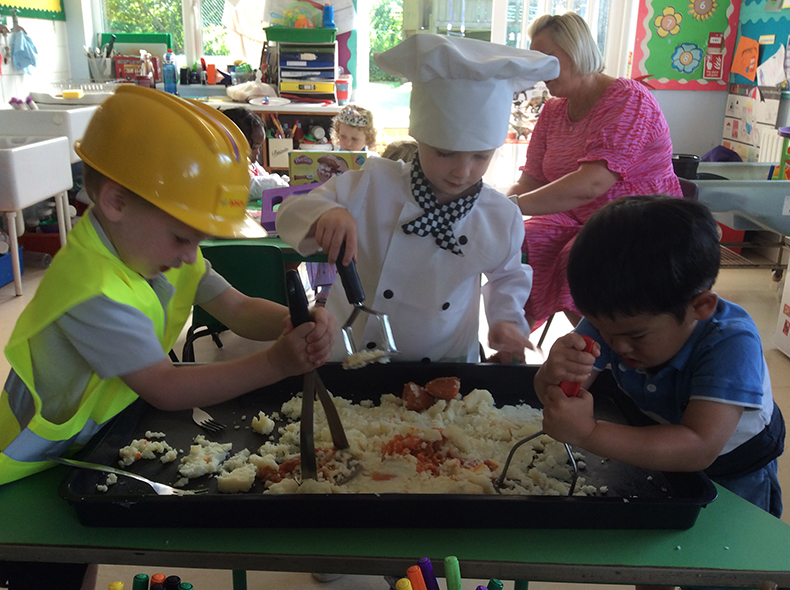 In the story of Anna Hibiscus, she tries to pound the yam with her aunties, so the children had a go at pounding and mashing the potatoes and sweet potatoes with the mashers and forks. By the end we don't think there were any lumps left!
We had lots of fun on French Day with myself and Mrs Sayers trying to pronounce the professions the children were dressed as and we sang Frere Jacques and counted in French! The children also enjoyed eating some baguette and pain au chocolat at snack time.
Finally, the children loved going shopping for their daddies to choose a special something (their own choices) and we wish you all a fabulous day on Sunday.

A quick note from Mrs Carn: Thank you to those that have sent in your pictures for the Grow Your Own Project competition. The deadline is Monday, it does not matter if you have only just started. We are all on different parts of the journey, so give it a go and share your story with Mrs Carn.