A talented bunch
07 Oct 2022
Form 7 showcase their artistic, musical and journalistic talents this week.
Form 7's journalistic instincts have been in full flow this week, as they used their knowledge about the tragedy of the Titanic to write newspaper articles. They used formal language, clear structure, eyewitness accounts and their ICT skills to format their articles. They used Google image search to include a picture and a caption, but they had to be careful not to include any anachronistic images (Mrs Reay's favourite word), so no photos of the ship on the sea bed, nothing in colour and definitely no photos of Celine Dion!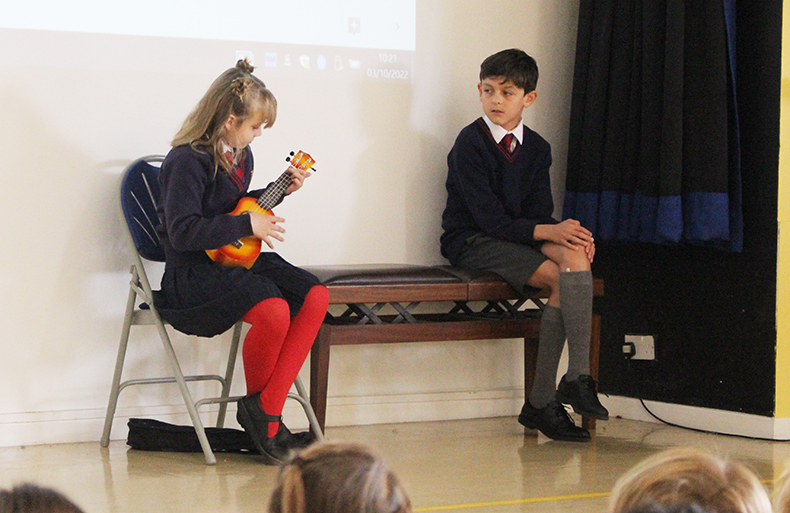 This week's music assembly saw two of the class entertaining the rest of the school with a mature rendition of Handel's 'Where E'er You Walk' and a poem set to ukelele music, composed by the pupil herself. Both were beautifully performed and we also enjoyed Mr Brookes wowing us all with his own violin playing.
Two of the children from Form 7 have brought in some beautiful artwork, which they created at home, to share their masterpieces with the class.