Our favourite activities
13 Jan 2023
Our topics this week were Settling In and Marvellous Me.
What a great start we have had to the new term and it was lovely meeting our new Robins, who are settling in so well. Our existing children have been very kind to their new friends and they have played together and shared the resources beautifully. We spoke about our families and it was nice to hear about everyone's family members, pets and favourite things. One of our Robins told us that he has a cheeky cat called Oscar.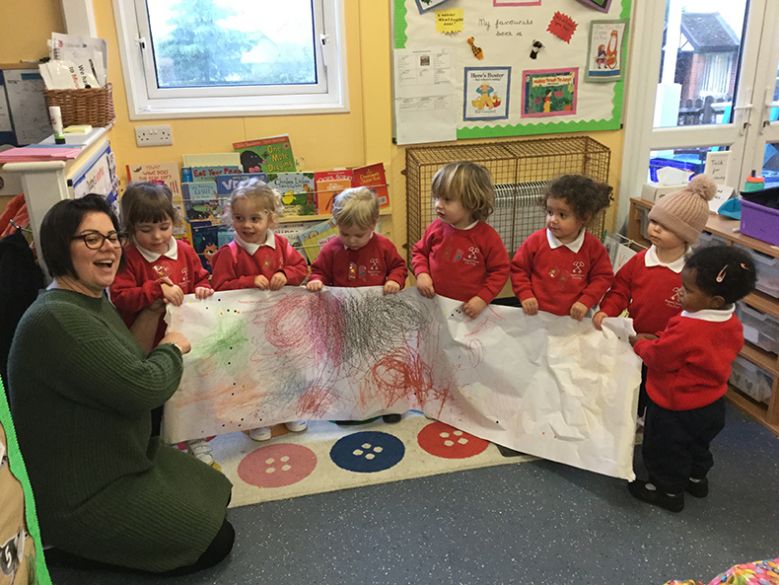 The children took part in some of their favourite activities this week. First, we scrimbled to music and made lots of fabulous marks as we wiggled and jiggled. Stickers were also added to make it extra colourful and sparkly. The children were so proud of the end result, so we thought it would be nice to have a photo to show everyone! Mrs Beary and I were so thrilled when they all listened well to the instructions and lined up beside their classmates.
The fun didn't stop there… as the next day we shook our crazies out on the carpet. The Robins thoroughly enjoyed dancing to the music and copying the actions.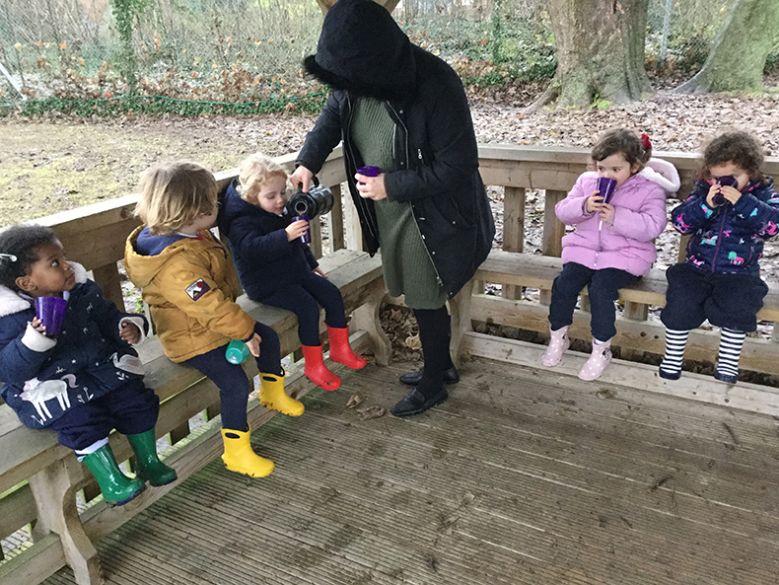 Unfortunately, the weather was a little wet this week, but this did not stop us from exploring the school grounds. We visited the chickens in The Farm and afterwards, we stopped off in the Outdoor Classroom for a warming cup of milk.
I am sure our feathered friends missed us over the Christmas break, so we ensured that we topped up our bird feeders on our return to school. It is not long until we start our Big Garden Birdwatch topic and the children are very excited as we received a special envelope from Postman Pat. They are being patient though, as we will not start this topic until Week 3.
Mrs Beary and I were super proud of all the children on Wednesday and Thursday when we practised our fire drill with Mr Luke on the playground. The children lined up beautifully on the white line and they listened carefully for their names. Lastly, we ensured everyone was present by counting each Robin.
This week in cooking, we made individual mandarin crumbles. They carefully spooned the ingredients into paper cases and then I popped them into the oven. The Robins were very excited to take these home.
We ended the week with a fantastic PE session in the Russell Hall. It was great to see the children using the large apparatus and negotiating space.