A rocking Horton Kirby day
27 Jan 2023
Form 4 had a visit from Horton Kirby this week to find out all about rocks as part of their science topic.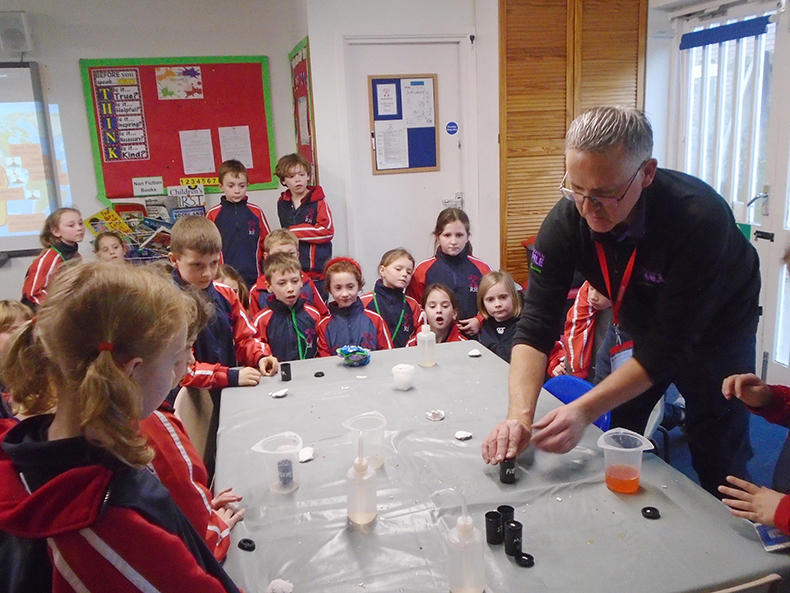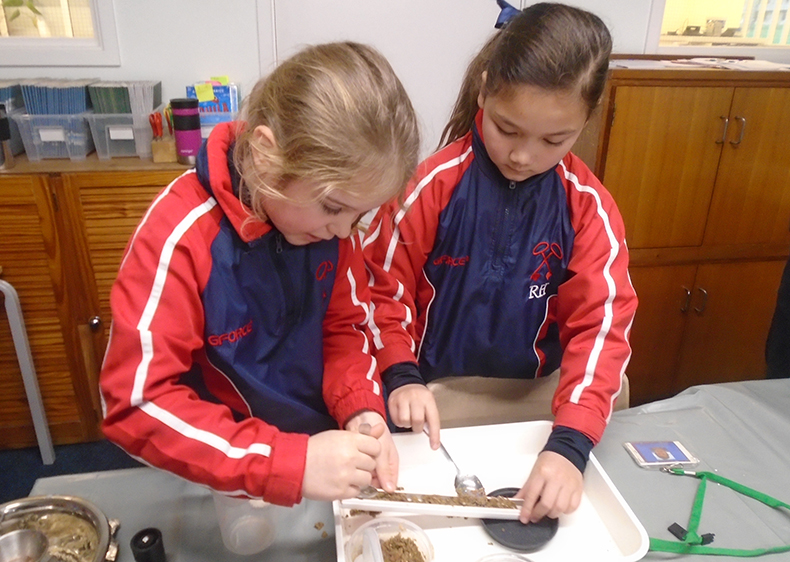 They began by looking at how the Earth is formed and the different layers. Then they examined various rocks using microscopes and classified them according to a range of criteria. They also had to make sedimentary rock using tubing, sand and water and then added a plasticine dinosaur to look at how fossils were created.
Other highlights included melting wax to form metamorphic rocks and exploding volcanoes to discover how igneous rock is made. They also made their own fossil shell to take home.
Form 4 all agreed that it was a fantastic day.